The Southeast Asian duo will join the squad ahead of their China Evolution Series Act III campaign. 
CHINA – 17 Gaming have announced the signing of Delbert "deLb" Tanoto and Mathanraj "theDoctorr" Munisparan, adding the pair of Southeast Asian players to their ranks following the exit of Korean duo Lee "Hate" Ye-hun and Kim "Jun" Beom-jun.
theDoctorr returns to the server in a playing capacity with 17 Gaming after spending the 2023 season as the coach of Orangutan, contributing to their rise as the top team in South Asia for the 2023 season with victories in both VCL South Asia Split 1 and 2. This impressive success, particularly in the latter competition, secured them a spot in VCT Ascension Pacific, allowing them to represent the region in Bangkok, Thailand.
The 27-year-old previously played for Enigma Gaming, Action PH, Kingsmen, and Todak, with his standout achievement being the First Strike MY/SG championship win with the latter. 
ALSO READ: Global Esports officially bid farewell to SkRossi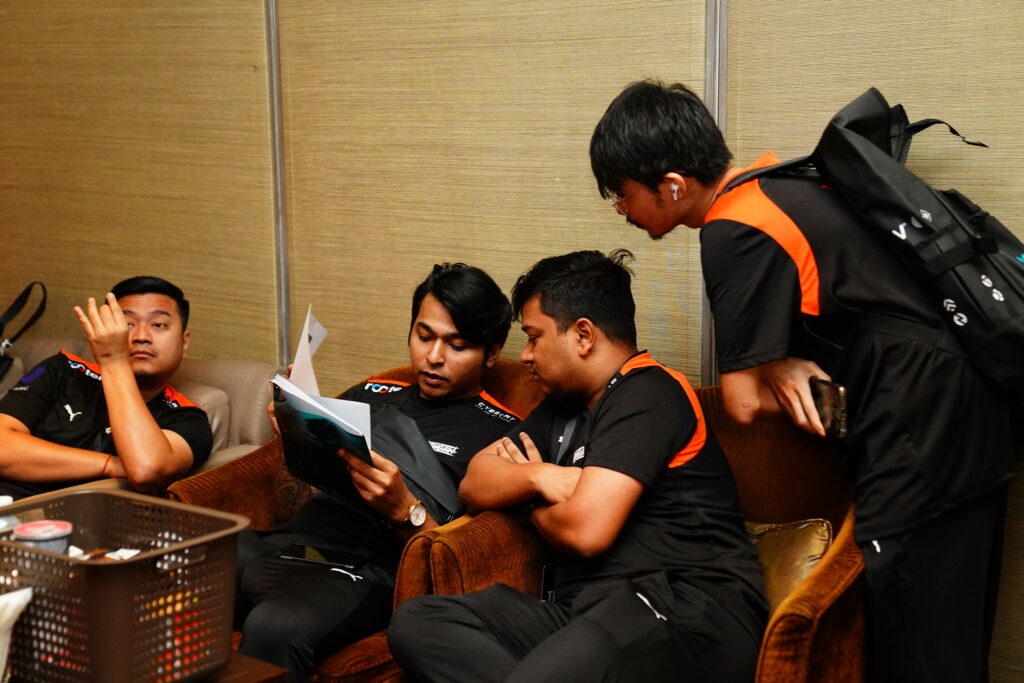 Meanwhile, this marks deLb's first venture into competitive play beyond the Indonesian region, as he had been a part of Alter Ego for almost two years since October 2021 where this year he finished third in VCL Indonesia Split 2 and represented the nation at the 32nd Southeast Asian Games. 
Although 17 Gaming is a newcomer to the VALORANT scene, the organization already enjoys a large fan base in the world of PUBG PC. They recently earned a notable second-place finish at the 2022 PUBG Global Championship, walking away with half a million dollars from the year-end tournament in Dubai.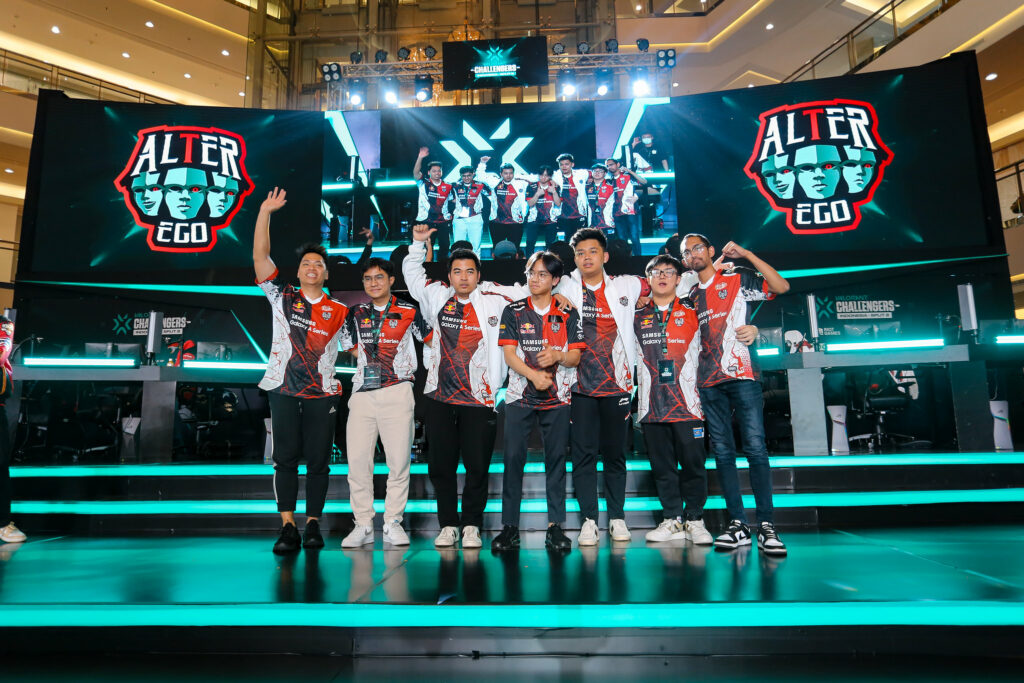 The two new players will begin playing with the team immediately as they prepare for their debut under the 17 Gaming in the China Evolution Series Act III, facing Wolves Esports in the opening round of Group B today at 5 PM SGT.
With the addition of two new members in deLb and theDoctorr, 17 Gaming currently stand as: 
🇮🇩 Delbert "deLb" Tanoto
🇲🇾 Mathanraj "theDoctorr" Munisparan
🇹🇼 Xu "Yoyo" Youxiang (徐佑翔)
🇨🇳 Yan "Deasy" Kunpeng (闫鹍鹏)
🇨🇳 He "On1y" Yiting (何奕霆)
🇨🇳 He "LuXlis" Yufan (何宇凡)
🇨🇳 Lu "Lu" Yin (陆寅) (Coach)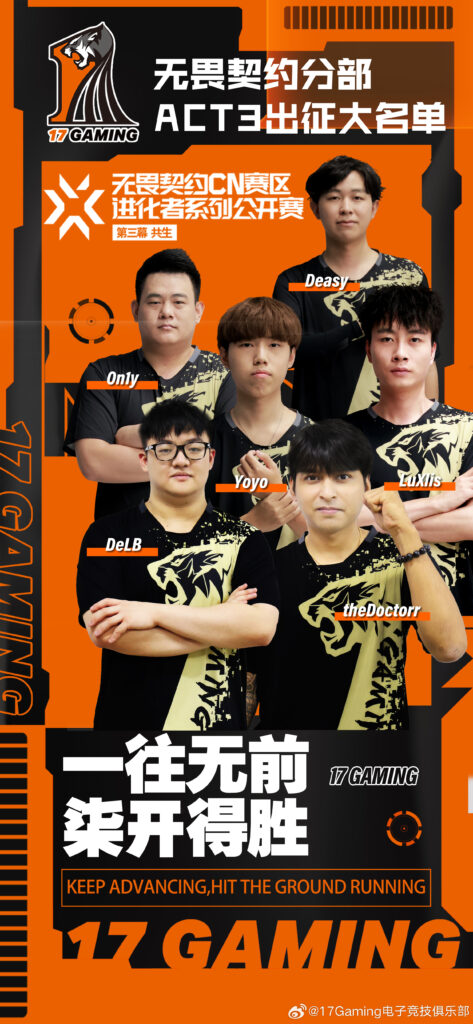 ---
For more insights on the Asian VALORANT scene and upcoming content like this, be sure to like and follow VALO2ASIA on Facebook, Twitter & Instagram.
---
Cover photo courtesy of VCT Pacific – VALORANT Esports Indonesia