The Indian Duelist will not continue with Global Esports going into 2024. 
INDIA – Global Esports have officially parted ways with longtime player Ganesh "SkRossi" Gangadhar, the organization announced today.
"The journey of a thousand miles starts with a single step and a lot of firsts – first org, first bootcamp, first LAN win, first international event, first time on the big stage. To all the many new firsts you will experience without us, we would like to wish you all the best SkRossi," the announcement reads.
Hailed as the standout figure in Indian VALORANT, SkRossi has plied his trade for just one team since his debut in Riot's FPS. His signing to GE three years ago in October 2020 saw the team rise all the way to a peak of qualifying for the 2021 APAC Last Chance Qualifier, as well as the 2022 APAC Challengers Stage 1 and 2.
One of SkRossi's best individual showings came in the former event where he delivered a remarkable performance, dropping 31 kills and 294 ACS to push F4Q to the brink of defeat on Split. 
ALSO READ: ZETA DIVISION round out 2024 roster with hiroronn, Yuran, coach Carlão
Fast forward to this year, SkRossi and Abhirup "Lightningfast" Choudhury were the only Indian players to stick around in the 2023 VCT season following the organization's entrance into the Pacific League.
"[India] have a huge population who likes to play games, and I am in a position where I can inspire them to play games and get better," SkRossi said in a pre-event press conference at VCT LOCK//IN.
However, the Duelist player was moved to the inactive roster in September after a mediocre series of results for Global Esports in the season, finishing the inaugural Pacific League in eighth place and 5-6th place finish in its LCQ with an average VLR rating of 1.02. The lineup struggled to qualify for VALORANT Masters Tokyo and Champions LA, which led to a near-complete rebuild for next year in hopes of improving their performance. Lightningfast is now the last remaining member of the 2023 roster on the organization's book.
On his future, SkRossi stated on Twitter, "There were a lot of problems last season and it was a lot stressful but my side of the story shall remain to myself as the scoreboard is all that matters in the end, given the time I had with the team my highs were too high my lows were too low and lost my confidence by the end of the season."
"I wish I had more time to learn from my mistakes but also grateful at the same time to get the opportunity to play at the highest level and learn/experience so much and work with some of the most talented people I've ever seen, grateful that I still have the opportunity to do what I love the most which is playing VALORANT and have a platform to inspire people to do what they love and chase their dreams in life."
"I will learn from my mistakes to become a better player both in and out of the game as the fire inside me is high as ever to get back to the league to play amongst the best of the best."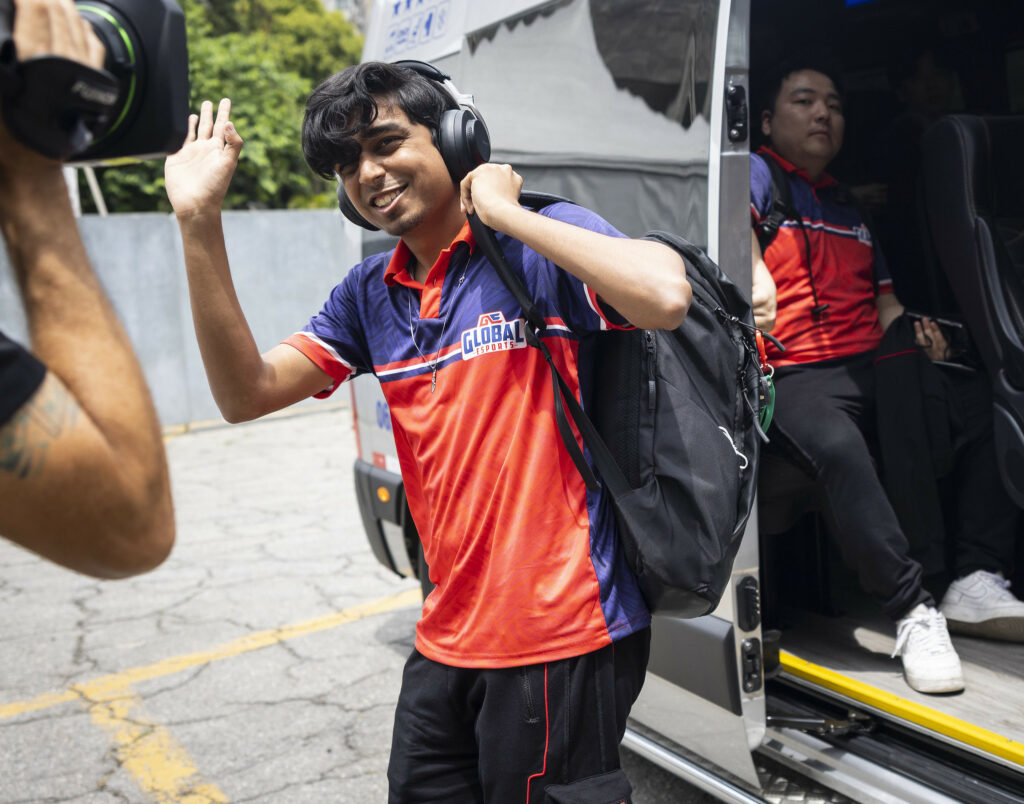 As his tenure with Global Esports draws to a close, the sight of SkRossi donning a different jersey next year will mark the beginning of a new chapter in his career.
Global Esports now have:
🇸🇬 Benedict "Benkai" Tan
🇮🇳 Abhirup "Lightningfast" Choudhury
🇬🇧 Russel "Russ" Mendes
🇮🇩 Gary "blaZek1ng" Dastin
🇫🇮 Niko "polvi" Polvinen
🇬🇧 Peter "Spin" Bradford (Head coach)
🇬🇧 Morgan "BigTime" Jay (Assistant coach)
---
For more insights on the Asian VALORANT scene and upcoming content like this, be sure to like and follow VALO2ASIA on Facebook, Twitter & Instagram.
---
Cover photo courtesy of Global Esports