That's it for DetonatioN FocusMe until next year.
SOUTH KOREA – DetonatioN FocusMe have become the first Pacific team to end their VCT 2023 season following a defeat at the hands of Talon Esports during the initial single-elimination round. DFM now hold the unfortunate distinction of being the sole team across the three major international leagues – Pacific, Americas, and EMEA – that have yet to secure even a single series win, ending with an uninspiring 0-14 record since their formation in October 2022.
"I couldn't do anything. This season was frustrating, but I guess that's how it ends. To all of you who have supported me, I am sorry. Thank you very much," Park "Seoldam" Sang-min took to Twitter after the match to express his frustration over the season and gratitude towards his fans. 
On the flip side, Talon Esports march forward into the second round of the Last Chance Qualifier (LCQ), setting up a showdown against Gen.G in another single-elimination match scheduled for Wednesday, July 19 at 7 PM SGT (UTC+8).
ALSO READ: Where and How to Watch VCT Pacific Last Chance Qualifier (Official & Watch Party)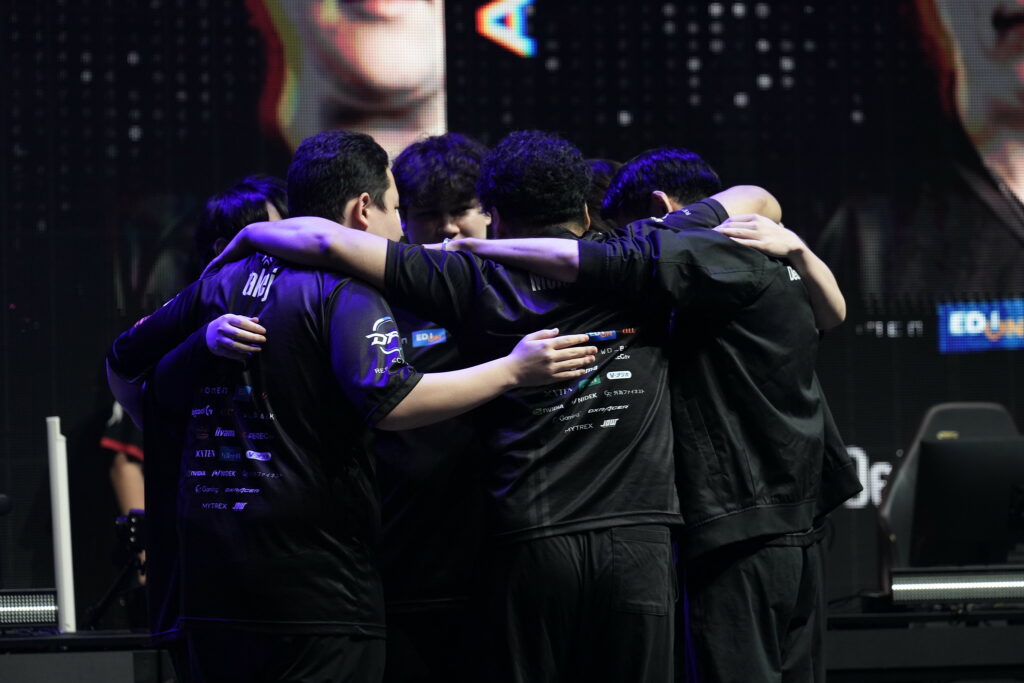 DetonatioN FocusMe was introduced last year as one of the ten organizations selected to participate in the VCT Pacific League. Headlined by former NORTHEPTION player Tomoki "xnfri" Moriya, the six-man lineup, alongside ZETA DIVISION, serve as Japan's representatives in the premier league of VALORANT in the Pacific region.
Despite making their debut with three consecutive losses at the Riot Games ONE Pro Invitational last year, their VCT journey kicked off in São Paulo early this year. The Japan-Korea combine, however, found themselves quickly eliminated from VCT LOCK//IN after losing to EMEA's Giants Gaming in the single-elimination bracket.
The VCT Pacific League regular season further tested DetonatioN FocusMe, witnessing them fall against all nine opponents and wrapping up the season with a bleak 0-9 record. Despite putting up a fight against Korean sides Gen.G and T1, winning two maps, their efforts weren't enough to change the final outcomes.
In a bid to change their fortunes, DetonatioN FocusMe made changes to their coaching staff prior to the LCQ, bringing on board Kohei "XrayN" Shimaki as the tactical coach, replacing head coach Kim "HSK" Hae-seong. However, these changes did not bring about an immediate turnaround.
Today marks the end of their campaign in Seoul, following their second loss to Talon Esports, this time in the Pacific Last Chance Qualifier. The teams were pitted against each other early on due to their low standings in the regular season, with the Thai side emerging victorious with a 2-0 win on maps Fracture (13-7) and Ascent (13-8).
In sharp contrast, KRÜ Esports, despite concluding both the VCT LOCK//IN and the VCT Americas' regular season winless, have so far triumphed in every match of the Americas Last Chance Qualifier, beating MIBR, FURIA Esports, and Leviatán.
---
For more insights on the Asian VALORANT scene and upcoming content like this, be sure to like and follow VALO2ASIA on Facebook, Twitter & Instagram.
---
Cover photo courtesy of VCT Pacific