The spotlight is set to shine on Istanbul once more as it gears up to host the Red Bull Campus Clutch 2023 World Final. 
TURKEY – Red Bull Campus Clutch returns in 2023, featuring over 200 regional events over the next four months leading up to the main event in Turkey. The Volkswagen Arena, which previously hosted VALORANT Champions 2022, will again be the epicenter of VALORANT action from November 19-24, featuring the grand offline World Final of the collegiate event's third edition.
"Red Bull Campus Clutch has been a proving ground for participants like Team Egypt's Mohamed 'shalaby' Shalaby, who after a strong showing in 2021 went on to sign with pro esports team Team Vitality. Oliver Budi 'm0rea' Wangge has also been making waves ever since his performance for Team Indonesia at Red Bull Campus Clutch last season, recently winning a gold medal at the South East Asian Games 2023." the announcement reads. 
ALSO READ: DetonatioN FocusMe end VCT 2023 season without a single win
The event includes multiple qualification stages to give opportunities to thousands of collegiate teams worldwide. It will begin with local qualifiers before escalating to the National Finals. Here, the best student teams will fight for the title of Red Bull Campus Clutch National Final Winners, securing their place in the World Final.
It is at this stage that the victorious teams will represent their respective countries in Turkey to compete for bragging rights and the coveted first-place prize of €20,000.
Since its inception in 2021, Red Bull Campus Clutch has established itself as a central hub for national and regional collegiate VALORANT events. It has hosted over 800 tournaments, engaging over 25,000 participants in its debut year and another 30,000 in the following. The 2023 edition will see more action, with over 200 national and regional tournaments across four months, all leading up to November's World Final.
Participation eligibility extends globally, with a diverse range of countries represented from the Asia-Pacific region such as Australia, India, Indonesia, Japan, New Zealand, Pakistan, South Korea, and Taiwan.
Additional eligible countries span various continents including Belgium, Bulgaria, Canada, Chile, Czech Republic, Egypt, France, Germany, Great Britain, Guatemala, Ireland, Italy, Kosovo, Latvia, Mauritius, Mexico, Peru, Poland, Portugal, Romania, Slovakia, South Africa, Sweden, Switzerland, Turkey, United Arab Emirates, and USA.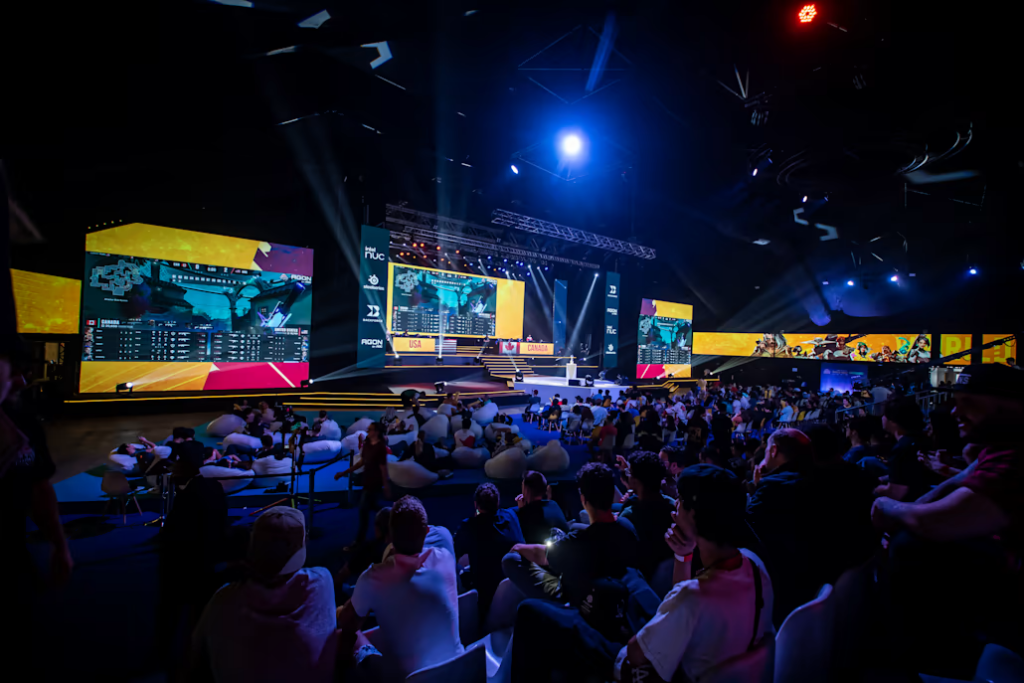 As previously mentioned, the Volkswagen Arena in Istanbul will once again draw attention as it hosts the 2023 Red Bull Campus Clutch World Final. Participants will compete in the same venue where the 2022 VALORANT Champions event saw LOUD from Brazil secure a memorable victory over OpTic Gaming.
In the past, the season finale has taken place in various locations. In 2021, the event was held in Madrid, Spain, while the 2022 finals took place at São Paulo's Estádio do Pacaembu in Brazil. The most recent one witnessed USA's Northwood Esports triumph over Canada's o7 in the grand final, securing the €20,000 first-place prize.
Information about the qualifiers will be continually updated on the official Red Bull Campus Clutch webpage.
---
For more insights on the Asian VALORANT scene and upcoming content like this, be sure to like and follow VALO2ASIA on Facebook, Twitter & Instagram.
---
Cover photo courtesy of Marcelo Maragni/Red Bull