"It has not been too long since we gathered, but I rate our individual skills very highly, so I am confident we will win the [Pacific] league" – Tomoki "xnfri" Moriya. 
JAPAN – VALORANT Esports has released the eighth episode of 'Meet the Pacific Teams", which centers around the new DetonatioN FocusMe squad that will be one of Japan's representatives heading into the VCT Pacific league. Viewers are given a glimpse into the six members of DetonatioN FocusMe and their goals for the upcoming competition.
"Witnessing all this hype definitely influences the pro gamer's life. All while making everyone satisfied and focusing on becoming the best in the world. That's the mindset when taking the stage." Shogo "takej" Takemori opens up the conversation on what it is like to be part of a team from Japan, known for having a large and passionate community of VALORANT players.
ALSO READ: Yinsu Collins on the upcoming Masters Tokyo – "It's gonna be insane"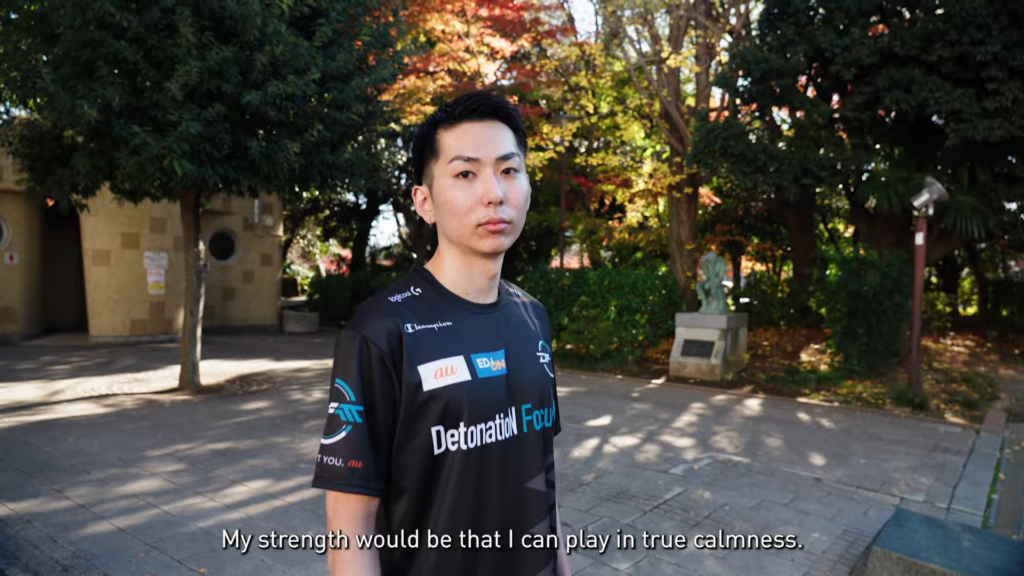 Tomoki "xnfri" Moriya acknowledges the heavy responsibilities as one of two representatives of Japan in the international league. "It is as if we must carry our battles with great responsibilities." says the former NORTHEPTION player on camera. Despite this, the team is aware that a certain pressure comes from being part of an international league. "At the same time, I am glad to play for DFM internationally, and I am very proud of it," says Yoshitaka "Anthem" Enomoto.
xnfri even makes a bold statement, saying, "It has not been too long since we gathered, but I rate our individual skills very highly, so I am confident we will win the [Pacific] league."
As the VCT LOCK//IN draws near, the members of DetonatioN FocusMe are eager to compete for their official debut, as it represents a significant opportunity for them to demonstrate what they got against world-class contenders. xnfri expresses the sentiment that the event is a true test of their mettle, stating, "We must give everything we've got. Slowly but surely, we will see this through from beginning to end."
The competition is also particularly fierce in the Pacific league, with many talented Asian teams vying for top honors. Despite this, DetonatioN FocusMe have their sights set on one particular team they see as their main rival. "They [DRX] are the only team getting results on a global scale as an Asian team," Anthem explains.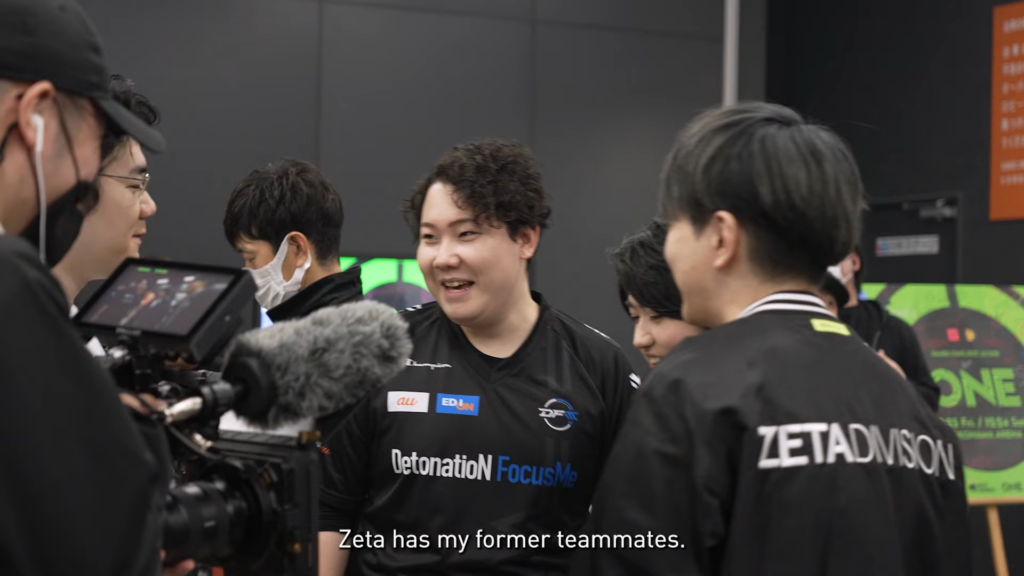 In response to a question posed by the producer regarding the potential for compatriots ZETA DIVISION to be considered a rival for DetonatioN FocusMe, xnfri shakes his head in negation. "No, ZETA sucks," he says. His sentiments were echoed by takej, who was once a core member of the Absolute roster for ZETA DIVISION, as he concurred, "No, we are stronger. Since we are better, we cannot call them our rivals, but saying they are would heat up the tension."
takej goes on to highlight his own experiences playing against the current ZETA DIVISION roster, having previously been a member of a team [REJECT] that pushed them to the brink of defeat. He notes, "On my previous team, I pushed ZETA until the brink of their defeat. While we witness our team's growth, ZETA will remain weak. They have handsome players, though." he says with a hint of humor.
Towards the end of the video, xnfri asserts a sense of pride in representing Japan as a driving force for the team. "The pride of Japan will lead us to the phrase 'Japan can definitely take on the world,' which brings us confidence, making us hungry for victory," he explains.
Watch the full video below:
---
For more insights on the Asian VALORANT scene and upcoming content like this, be sure to like and follow VALO2ASIA on Facebook, Twitter & Instagram.
---
Cover photo courtesy of VALORANT Esports