Riot Games' announcement of the first College VALORANT (CVAL) season in North America this week prompted us to ponder whether or not APAC needs its own collegiate circuit yet.
Riot Games North America and the Riot Scholastic Association of America have announced the inaugural College VALORANT (CVAL) season to foster grassroots-level growth and competition. It will involve a year-long regional competition culminating in a 32-team final in a LAN setting at the conclusion of the academic 2022-23 year.
The season will consist of three tournaments spanning four server regions (North, South, East, and West) and will be open to school-based teams from all accredited colleges and universities in the United States and Canada. The top two teams in each of the 12 tournaments will qualify for the CVAL Championship, along with the top two teams in each of the four regions based on total season points.
ALSO READ: Parents of f0rsakeN & xccurate: Education, Financial Planning , Self-Awareness are important for esports players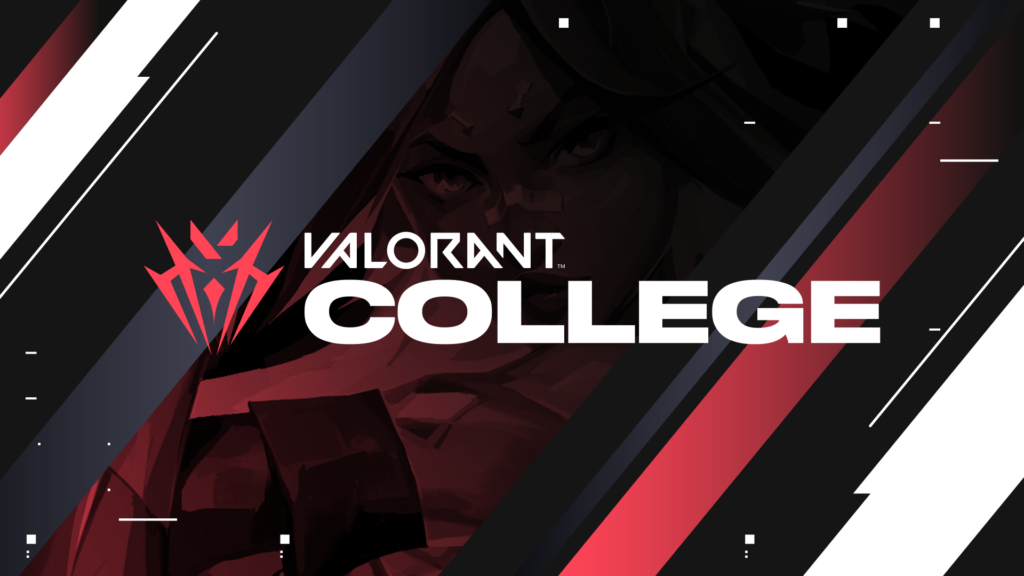 These events will culminate in a singular College VALORANT Championship event, with the final rounds taking place live in Los Angeles around May or June 2023.
RSAA has stated that CVAL will not necessarily mirror their efforts in League with College League of Legends (CLOL), but with the same priority and goal across both programs: "to provide students the means to play our games in an organized, highly competitive environment as a supplement to their higher education experience."
As Riot Games does with CLOL, there is no direct pathway for collegiate CVAL teams to the professional ecosystem. However, Riot does "expect the highest level of scholastic play to draw the attention of pro scouts who already have a vested interest in seeking out top talent."
How much success can CVAL achieve in five years? The perfect comparison would be with another Riot Games title that has incorporated a similar approach.
College LoL – How it shaped NA
CLOL has seen considerable growth in recent years, establishing a solid foundation at the grassroots level of North American LoL. With the college scene infrastructure in North America where it is, and with numerous teams in the region offering scholarships and free tuition to players on the verge of becoming pros, it encourages top players to consider this unique path when considering their futures. In 2021 alone, the College League of Legends championships paid out US$190,000 in scholarship money to the winning teams.
A 17-year-old gamer no longer has to regard his future as a stark choice between esports and a career. With the fresh wave of support from universities such as Columbia, Maryville, and UC Irvine, prospective pros no longer have to take a massive leap into the unknown that is esports.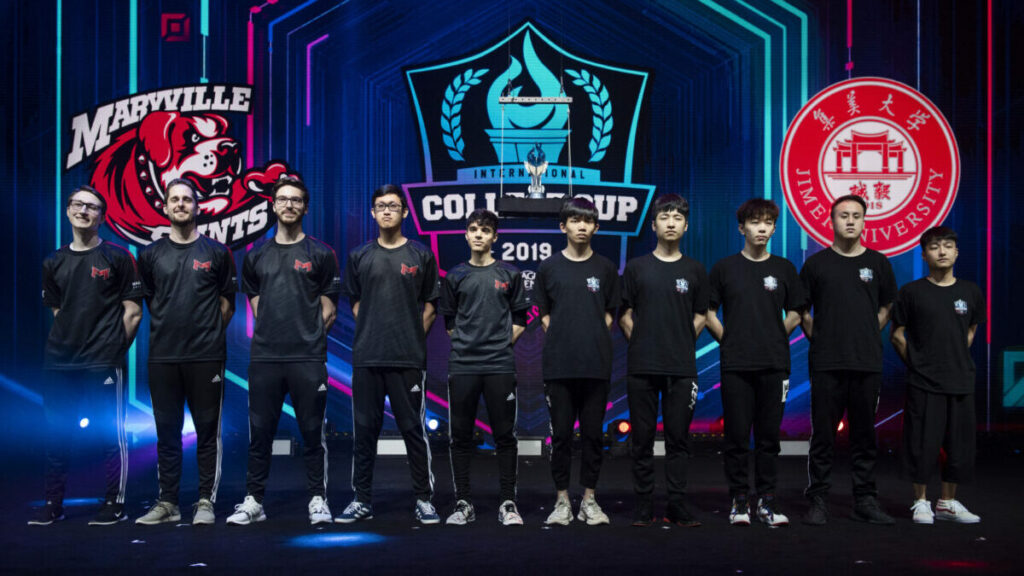 What was once regarded as an afterthought is now a legitimate source of potential professional athletes. Similar to the industry as a whole, college esports has grown over the last several years. This expansion may be seen in increased student participation in esports programs. According to the National Association of Collegiate Esports (NACE), more than 170 U.S. colleges have varsity esports programs and offer around US$16 million per year in scholarships. The infrastructure offered in collegiate esports, such as bootcamp, coach, analyst, and mental coach would definitely give collegiate players a leg up compared to other players.
During the spring semester of 2022, 2,200 students were enrolled in an esports program at the State University of New York (SUNY). "The SUNY Esports League maintains popularity due to how accessible esports and gaming are for collegiate players at all athletic abilities. As the fastest growing entertainment industry in the world, esports provide a sense of community and keep students engaged outside the confines of the physical classroom," said Interim Chancellor Deborah F. Stanley. "I look forward to witnessing the continuous growth of our SUNY Esports league and the clear commitment to enriching our students' college experiences."
From the industry perspective, college esports tournament organizer Tespa notes that its competitions attract more than 1,350 schools and more than 40,000 players.
The Collegiate Esports Ecosystem in Southeast Asia
Looking at the big picture, Southeast Asia and the greater APAC region already have a relatively well-structured collegiate esports ecosystem. The League of Legends International College Cup throughout 2016-2019 featured some of Asia's most prestigious institutions, including National Taiwan University, Nanyang Polytechnic, Tsing Hua University, the University of New South Wales, Pelita Harapan University, and Chulalongkorn University.
Riot Games in late 2020 unveiled the collegiate plans for the game in Southeast Asia, partnering with eight appointed tournament organizers across the Philippines, Malaysia, Singapore, Hong Kong, Taiwan, Thailand, and Indonesia to roll out collegiate tournaments in their respective countries. The MGA University Championships that have been held in Thailand, Indonesia, Singapore, Malaysia, Vietnam, and the Philippines are some real examples of this initiative. However, they are not interconnected and are still limited to domestic competitions only.
(VALORANT) College esports in the Philippines – a place to scout talents
AcadArena has hosted the Philippines' premier collegiate VALORANT tournaments, University Alliance Cup, for three consecutive seasons. Viridis Arcus Esports, a team under De La Salle University, were the back-to-back champions of the circuit, winning three seasons in a row.
Throughout the seasons, several players have been picked by professional teams in the nation, most notably Xavier "xavi8k" Juan. He was one of the key players in Bren Esports' fairly-successful campaign in VCT Philippines Stage 2 Challengers, where they finished 5-6th. "Try out for your college esports team and then start from there. You just need experience naman talaga eh. Do not be scared to try," the Duelist player told TheLasallian when asked about advice to those who "have the potential" but are too afraid of not making the cut.
(VALORANT, Dota 2) College esports in Indonesia – a way to break walls and build bridges between esports and mainstream institutions

Similar to the Philippines, the collegiate esports ecosystem in Indonesia has received extensive institutional backing. The largest contributor is Ligagame Esports, a tournament organizer supported by the Indonesia Esports Association (IESPA), most notably organizing Cyberathlete VALORANT Collegiate Invitational (CVCI) Indonesia 2020. Two collegiate tournaments have also been held by One Up Organizer, a Riot Games partner in Indonesia. Tarumanagara University (UNTAR) and Binus University (BINUS) won the first and second seasons of the MGA University Championship Indonesia, respectively.
Moreover, the scene is considerably larger outside of the Riot Games-developed FPS. Organized by Ligagame, the Indonesia Esports League (IEL) University Series is backed by Indonesia's Ministry of Youth and Sports (KEMENPORA), the Indonesian Olympic Committee (KOI), the Indonesian Community Recreational Sports Federation (FORMI), and the Indonesia Esports Association (IESPA), with more than Rp1,000,000,000 (~US$66,615 as of July 21, 2022) in prize pool awarded in every season.
"In order to grow esports, we must change the existing [wrong and negative] paradigm of parents and educational institutions about esports," said Harry Kartono, the Chief Operating Officer of MIX360, a partner of the collegiate league. "Therefore, we are supporting promising esports athletes at the university level so that they may join PELATNAS Indonesia to prepare for the 2019 SEA Games in Manila, the Philippines."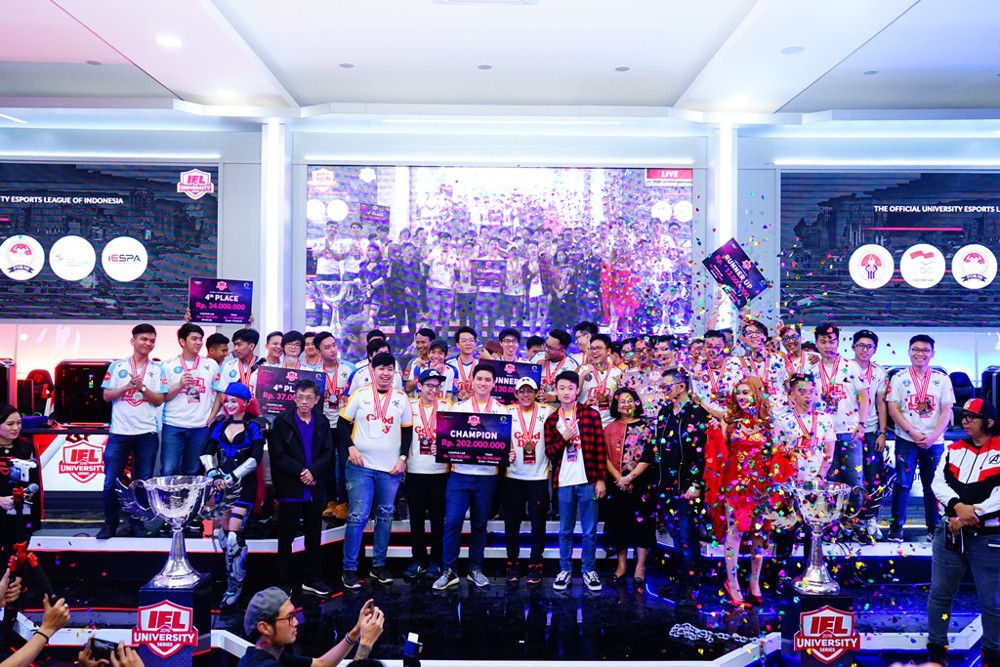 The fourth season of the IEL University Series brought more than 32 universities to compete in both Dota 2 and PUBG Mobile, featuring the likes of Gajah Mada University (UGM), Diponegoro University (UNDIP), Multimedia Nusantara University (UMN), the University of Indonesia (UI), Padjajaran University (UNPAD), Trisakti University, and Bina Nusantara University (BINUS), among others.
"I aspire to become a professional player. However, if there was no IEL, I would have to put in a tremendous amount of extra effort." Rizky Abi Putra, a Dota 2 player from Binus University, said in an interview with Mushab Hassan of Esports.ID. "With IEL, they assist us in drawing the attention of numerous professional teams."
Binus University, a private institution situated in West Jakarta, Indonesia, won the IEL University Series Season 1 after taking down Multimedia Nusantara University (UMN) in both Dota 2 and Mobile Legends: Bang Bang in one-sided victories. The win led to the university providing financial and academic assistance for the players. "This victory proves that esports is more than just a video game, and also makes Binus provide various supports [for us]." he continued.
Not only did the players earn notoriety and receive significant support from their academic institutions, but Ligagame as the tournament organizer, saw tremendous growth thanks to the league. 34 of the 35 most popular videos on Ligagame's YouTube channel are all about IEL, with the most popular video currency standing at 2.4 million viewers. The league was sponsored by various high-profile entities, including conglomerate group Djarum, and Indonesian over-the-top video platform Vidio, among others.
Are we ready to have College VALORANT in APAC VALORANT?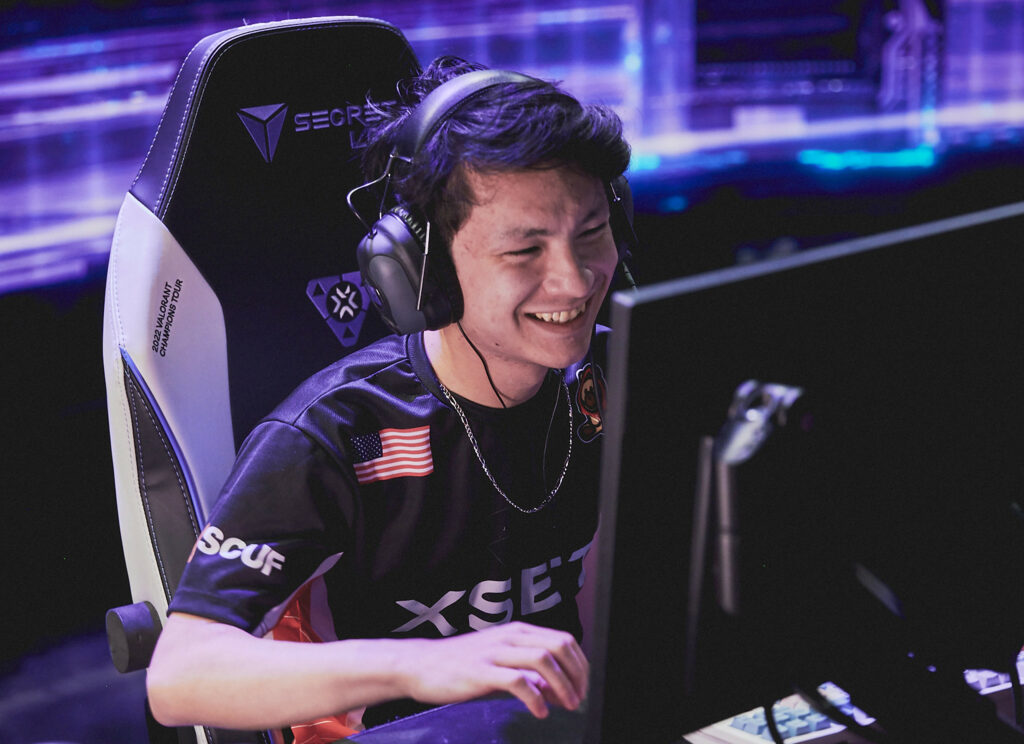 With the partnered leagues coming up next year, only a handful of organizations will be able to make it. Meanwhile, we have yet to know what will happen or what Riot Games will bring to strengthen the tier two ecosystem of the game.
When discussing grassroots initiatives, the collegiate esports ecosystem can never go wrong. Aside from becoming a means for students to channel their interests and talents in esports, the ecosystem can also be a proving ground for players and another way for professional organizations to discover new and young talents in the competitive world.
But does APAC need an official College VALORANT (CVAL) circuit yet?
---
For more insights on the Asian VALORANT scene and upcoming content like this, be sure to like and follow VALO2ASIA on Facebook, Twitter & Instagram.
---
Cover photo courtesy of Tespa