Lakia, allow, and Estrella are no longer part of Dplus KIA, the South Korean organization has revealed. 
SOUTH KOREA – Kim "Lakia" Jong-min, Park "allow" Sang-wook, and Park "Estrella" Gun are free to explore their options after their contracts with Dplus KIA expired, the South Korean organization has announced. The future of the departing trio is unclear at this point, but the latter two (allow, Estrella) have shown interest in receiving offers from teams in any region for the next season.
The official announcement stated, "Our contracts with Lakia, allow, and Estrella have expired. We will never forget the journey we took together, and we hope that the rest of your journey is filled with luck and happiness."
The departures come after an underwhelming showing at VCT Ascension Pacific, where Dplus KIA were among the early teams to be eliminated, failing to advance beyond the group stage. Though they managed to defeat Orangutan and eventual champions Bleed Esports, their defeats to Bonkers and SCARZ, particularly in a critical tie-breaker match against the latter, sealed their fate, landing them a 7th-8th spot.
Lakia had been on Dplus KIA's books since he was loaned from Japan-based IGZIST in July last year to compete in the East Asia Last Chance Qualifier, during which period allow transitioned from Jadeite in the Japanese circuit to reunite with Lakia back in Korea. Meanwhile, Estrella came to the team from On Sla2ers, with whom he achieved a runners-up finish in the aforementioned LCQ tournament. 
Dplus KIA were able to produce remarkable consistency on the home turf, securing wins in both Challenger Leagues in the 2023 season with an impressive lower bracket run in Split 2 and losing only once throughout Split 2. This success in the latter paved their way to represent Korea in Bangkok. However, they couldn't maintain the same momentum at VCT Ascension Pacific, suffering defeats to the non-backed Bonkers team and eventual runners-up SCARZ.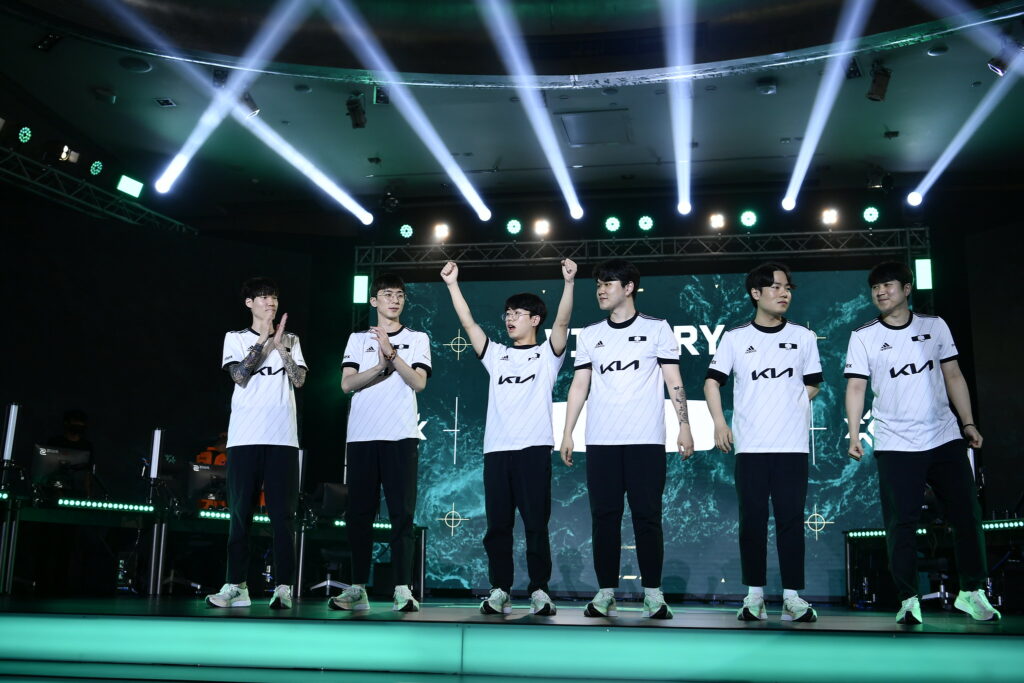 With the recent departures, only four players are left on the team, and among them, only Jung "Esperanza" Jin-cheol and Park "exy" Geun-cheol were originally part of the main lineup.
Yang "Wenty" Geon-mo saw action in just one map during the WCG VCL Korea Split 2 Regular Season, and Lee "NGen" Jae-hong earned a call-up from Dplus' secondary team in May and has yet to make an appearance in any officially recorded match by VLR.gg.
Estrella and Lakia stood out as the team's top performers, and given allow's extensive experience, there is huge potential for them to be integrated into a Pacific League team next season, especially with the upcoming transfer window. Lakia's future plans remain undisclosed, as he has yet to make any announcement regarding his next move.
The team's roster will be depleted to the following four men:
🇰🇷 Jung "Esperanza" Jin-cheol
🇰🇷 Park "exy" Geun-cheol
🇰🇷 Yang "Wenty" Geon-mo
🇰🇷 Jae "NGen" Hong-Lee
🇰🇷 Kang "solo" Keun-chul (Head coach)
🇰🇷 Jung "peri" Beom-gi (Coach)
---
For more insights on the Asian VALORANT scene and upcoming content like this, be sure to like and follow VALO2ASIA on Facebook, Twitter & Instagram.
---
Cover photo courtesy of VCT Pacific