The former NUTURN duo will make their first appearance for the team in next month's VCT East Asia Last Chance Qualifier.
SOUTH KOREA – DWG KIA have added former NUTURN Gaming duo Park "allow" Sang-wook and Kim "Lakia" Jong-min to round out their roster following the departure of Lee "Hate" Ye-hun, the organization has announced. The 21-year-old Lakia arrives on DWG KIA on loan from Japan's IGZIST, in which he will reunite with his former NUTURN Gaming teammates Park "allow" Sang-wook and coach Kang "solo" Keun-chul. 
The Korean trio were part of the NUTURN Gaming team that established a consistent presence at the top of Korean VALORANT throughout 2021 together with constant rivals Vision Strikers (now DRX). They most notably became the first Asian team to qualify for VALORANT's first international tournament, the 2021 VCT Masters 2 Reykjavik.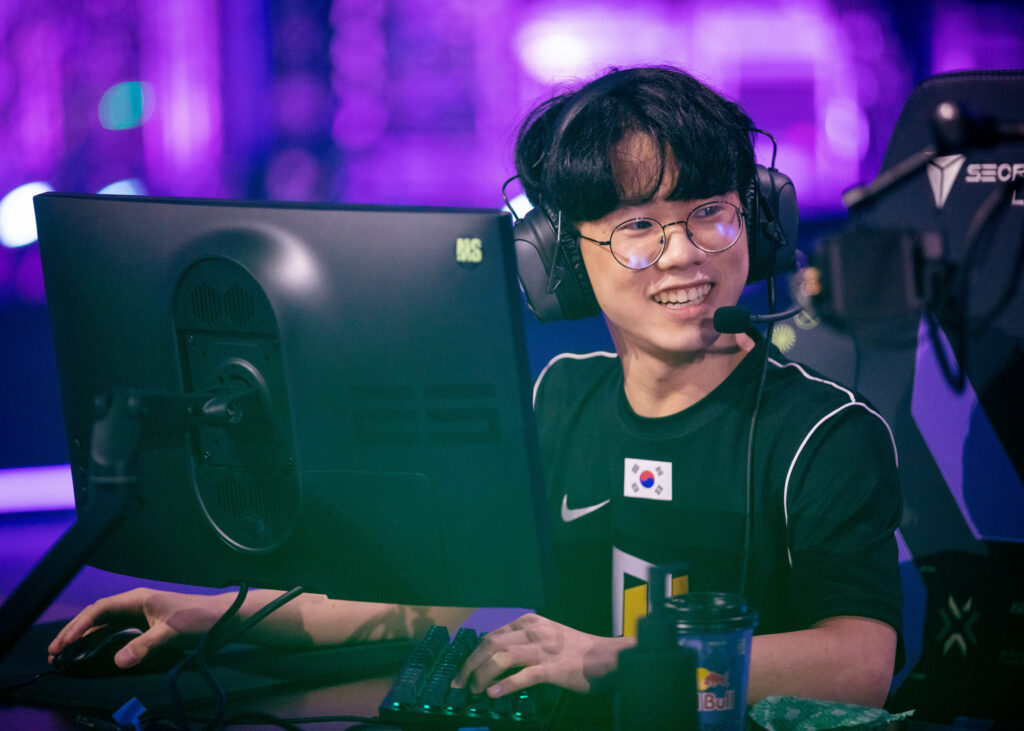 Lakia, in particular, was widely regarded as one of the most promising prospects during his stay at NUTURN Gaming. He caught the eye of the community with standout performances and respectable numbers versus Korea's heavy hitters as well as the likes of Version1, Sentinels, and Fnatic at Masters Reykjavik. However, the Sova main was unable to reach the same heights in his Vision Strikers due to his status as a sixth player, making just nine map appearances over six months.
Nevertheless, in his most recent stint with IGZIST, Lakia was on paper the most impactful player, boasting a 257 ACS in the last 90 days, according to RIB.gg. He helped them make an impression in VCT Japan Stage 1 Challengers, where the team defeated FENNEL and FAV Gaming before losing to ZETA DIVISION and Crazy Raccoon in the playoffs. It remains unknown how long the loan will last.
ALSO READ: f0rsakeN to play Masters Copenhagen from quarantine after positive COVID test
Same as Lakia, allow had been competing on the VCT Japan circuit for the first half of this year, playing for Jadeite. The Duelist player was initially signed to the team alongside Lee "Hate" Ye-hun, but the latter departed the team following the conclusion of VCT Japan Stage 1 Challengers to play for DWG KIA in the subsequent VCT Stage. Despite not making it to the playoffs of Stage 1 and getting an early exit in the Stage 2 Playoffs, allow still proved himself as a hard-hitter, playing no small part in all of Jadeite's campaign by topping virtually all of the games for the Japanese-Korean side (8 out of 11). 
Allow and Lakia will make their debut appearances for DWG KIA in three weeks' time in the VCT East Asia Last Chance Qualifier, scheduled for August 8-14, in which the trophy will undoubtedly be the team's primary objective.
DWG KIA will field the following lineup in the VCT East Asia Last Chance Qualifier:
🇰🇷 Kim "t3xture" Na-ra
🇰🇷 Jeong "Esperanza" Jin-cheol
🇰🇷 Park "exy" Geun-cheol
🇰🇷 Jung "Bangnan" Min-u
🇰🇷 Park "allow" Sang-wook
🇰🇷 Kim "Lakia" Jong-min (on loan from IGZIST)
🇰🇷 Kang "solo" Keun-chul (Head coach)
🇰🇷 Han "Calmly" Dong-geun (Coach)
---
For more insights on the Asian VALORANT scene and upcoming content like this, be sure to like and follow VALO2ASIA on Facebook, Twitter & Instagram.
---
Cover photo courtesy of Colin Young-Wolff (Left), Jianhua Chen (Right) – Riot Games