VALO2ASIA spoke with Jayvee "DubsteP" Paguirigan to discuss Team Secret's performance in 2022, the chance of PH teams in Ascension, and his wishes to have some sort of FPL in VALORANT ranked.
PHILIPPINES – Looking back, DubsteP and Team Secret shocked the world at VALORANT Champions 2021. After missing out on their chance to play in Masters Berlin, Team Secret made a strong statement at Champions by finishing in the top eight after taking down some of the world's top teams before getting knocked out by eventual winners Acend. To top it all off, DubsteP himself was ranked as Asia's number-one player at the 2021 VALO2ASIA Awards.
Unfortunately, things did not pan out how people thought 2022 would go for the Filipino squad, as Team Secret could not repeat the performance throughout the year. They were unable to qualify for both Masters tournaments and even missed out on the entirety of the 2022 VCT APAC Stage 1 Challengers.
It was getting better to the end of the year, though, with a 3rd-4th finish at the VALORANT India Invitational. Team Secret will also compete in this year's VCT Pacific league, an exclusive league for ten of larger APAC's top teams that include Paper Rex, Gen.G, DRX, and many others.
ALSO READ: DetonatioN Gaming rebrands to DetonatioN FocusMe following acquisition by GameWith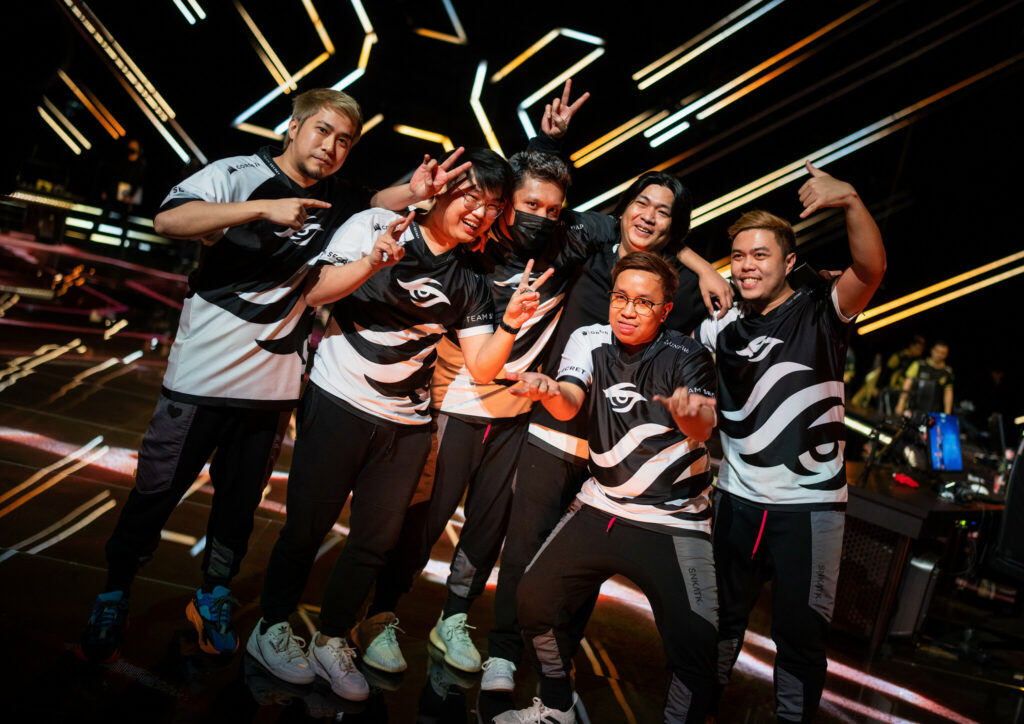 VALO2ASIA: Let's return to 2021 when you and Team Secret reached the top eight at VALORANT Champions. Many can say it was the most notable achievement of your esports career. What can you recall about that moment?
DubsteP: I guess I could recall the awakening I had in Champions 2021. I felt like at that moment that I could be anyone I wanted to be and the team was more than capable of doing what we did. It was a surreal moment up until now.
VALO2ASIA: In VCT 2023, in which every partnership team must field a 6-man roster, Team Secret had already started to adapt to this configuration since Jremy's arrival, when most of the teams in APAC still stick with five players. What were the reasons back then when you decided to play with a six-man roster?
DubsteP: I think you could say that we needed one more person to stand by in case anything happens. A sixth player would be great as well whenever we needed a larger agent pool as well
VALO2ASIA: 2022 was not the best year for Team Secret, but do you personally think it was because the team's skill level moved backward or the competition itself has been getting tougher than the previous year?
DubsteP: I believe the competition became tougher because, in this league, when you stop growing, that's where it will strike the most. I think we really lacked this year and we want our redemption for 2023. 
VALO2ASIA: Team Secret's decision to bring Lionel "lenne" Lim You Xiang was surprising for some. What can you tell about the decision to have him? Also what is the communication like with the Singaporean player? Is Team Secret now communicating in English or lenne has to adjust to the team's communication with Tagalog?
DubsteP: When Lenne is playing we talk in English. If lenne is not playing, we obviously speak Tagalog. Communication with lenne is great, it's like playing a normal APAC-ranked game in SG servers where everyone plays every single day.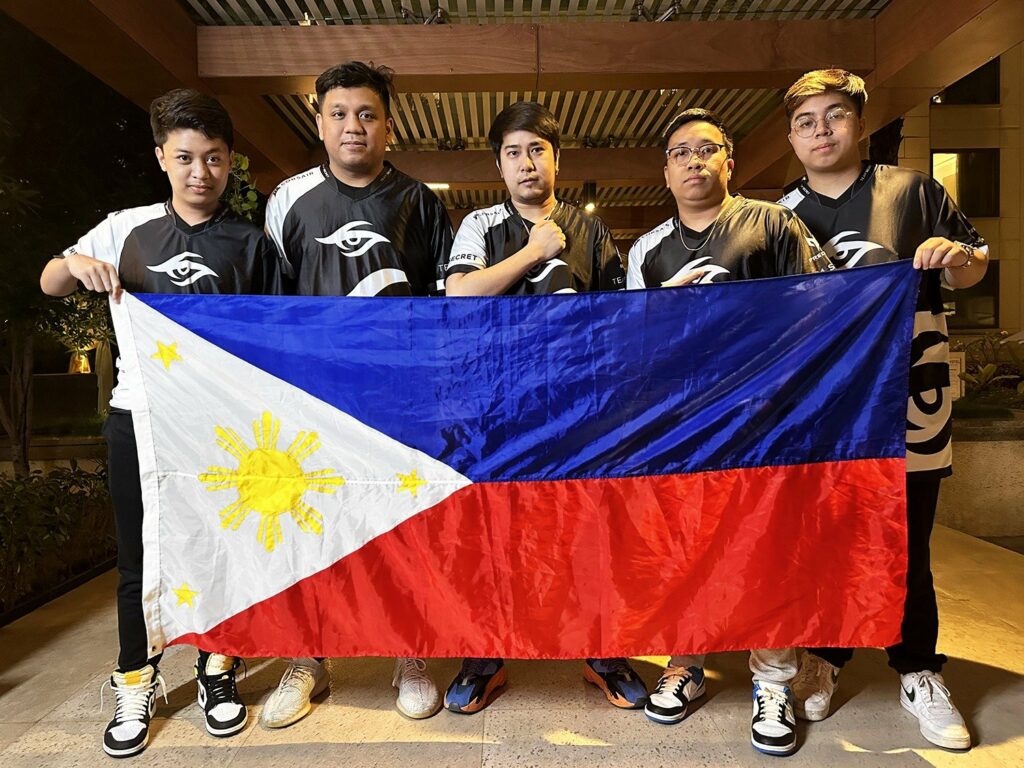 VALO2ASIA: Team Secret already competed in two OFF//SEASON tournaments, and you guys have been switching the fifth player, with Lenne in Gwangju and Adrian "Invy" Reyes in India. What's the fundamental difference between these players, and has the team decided on the starting five?
DubsteP: To be honest, we wanted to see what works with us more. We wanted to see what fit us as a team and to see both players play with us, I think a major difference would be the communication. Other than that, there is no significant difference as both players are performing well. 
VALO2ASIA: Talking about the domestic Filipino scene, are there any Filipino teams or players that all of the APAC should be aware of outside of the partnered teams? A team or a player that could make a breakthrough next year.  
DubsteP: I guess Oasis Gaming, SR Nacague, and NAOS Esports would be the team to watch next year. I believe they have the potential to surprise every other APAC team as well. 
VALO2ASIA: Who do you wish to meet and compete against in Sao Paulo, Brazil, next year and why?
DubsteP: I would say, NAVI or Liquid. I still want my revenge from VCT 2021. Even if the roster was way different, most players are still there.
ALSO READ: Global Esports import two former MAD Lions coaching staff Spin and BigTime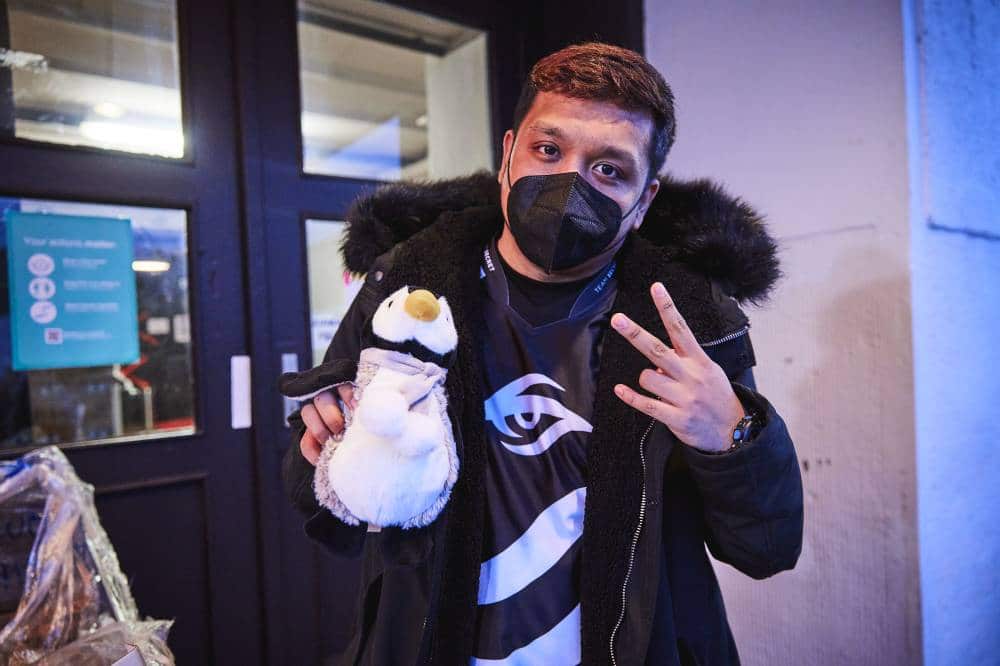 VALO2ASIA: How about in the Pacific league? Is there any particular player or team that you really wish to compete against?
DubsteP: I want to play more against Paper Rex. I feel like every time we play against them, we grow as a team.
VALO2ASIA: In one of your tweets, you wished there was some sort of FPL in VALORANT ranked. What do you think of the current state of VALORANT ranked in SEA and is that the best way in your opinion to improve the quality of our matches?
DubsteP: Ranked games in general are a way to hone your skills without the requirement of being in a team right? If so, having some sort of FPL would be a good ground to see rising talents. Because rankings nowadays are so random and sometimes the skill gap is way too large. I am not saying it happens all the time but it happens way too often.
VALO2ASIA: Before we end the interview, in 2023 it will be nine years since you became an esports athlete. What is the best advice that you can give to any aspiring esports athlete that still competes in the amateur scene?
DubsteP: Believe in yourself more. Do not limit yourself just because you are this year old or whatever. I do believe that you can achieve the things that you chase for if you want it enough for you to work hard. Also the greatest advice I acknowledged was to be patient and trust the process.
---
For more insights on the Asian VALORANT scene and upcoming content like this, be sure to like and follow VALO2ASIA on Facebook, Twitter & Instagram.
---
Cover photo courtesy of Riot Games