The British duo has linked up with Global Esports to shore up their support staff ahead of VCT Pacific, where they will face an elevated playing field.
INDIA – Global Esports announced on Tuesday that two assistant coaches would be joining the team under head coach Hong "Eraser" Chang-pyo heading into the VCT 2023 season. The new coaching staff hires include former TENSTAR and Mad Lions coach Peter "Spin" Bradford and former MAD Lions analyst Morgan "BigTime" Jay, who is stepping into his first coaching role.
The signings also fill the gap created in the team's roster following the departure of their former assistant coach and analyst, Malav "Rexdreams" Popat, in August after spending almost a year within the organization in the two capacities.
ALSO READ: yb joins RRQ as analyst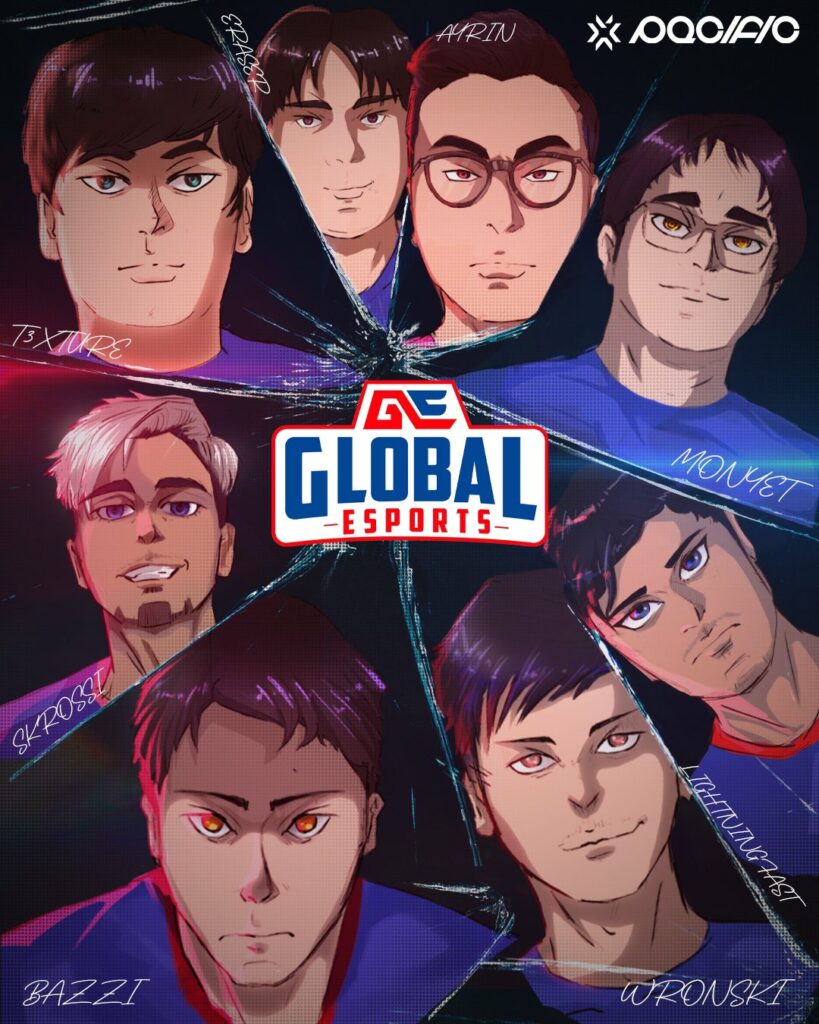 Spin and BigTime join Global Esports on the back of their most recent seven-month spell across the pond with MAD Lions as a coach and an analyst, respectively. During their time working together with the Spanish organization, the team competed in the VRL France Revolution Stage Two circuit, ending the campaign with a second-place finish behind Team Vitality. 
The former has been a coach for Alexandre "xms" Forté and his team for a more extended period of time, during which they were still under the TENSTAR banner, notably achieving runners-up finishes in the third and fourth editions of LVP Rising Series, as well as VRL Northern Europe Polaris Stage One before jumping ship to MAD Lions with the entire roster two months later. During the same timeline, BigTime served as an analyst for various UK-based teams such as INFINIX, TENSTAR Vulcan, and The Goose House.
In other Global Esports-related news, Michael "WRONSKI" Wronski and Jordan "AYRIN" He have arrived in South Korea this week to prepare for VCT LOCK//IN Brazil next February, as seen in Global Esports CEO Rushindra Sinha's Twitter. 
With the additions of Spin and BigTime, Global Esports are now:
🇨🇦 Jordan "AYRIN" He
🇰🇷 Park "Bazzi" Jun-ki
🇱🇦 Michael "WRONSKI" Wronski
🇮🇳 Ganesh "SkRossi" Gangadhar
🇮🇳 Abhirup "Lightningfast" Choudhury
🇮🇩 Cahya "Monyet" Nugraha
🇰🇷 Kim "t3xture" Na-ra
🇮🇳 Bhavin "HellrangeR" Kotwani
🇮🇳 Jayanth "skillZ" Ramesh
🇮🇳 Akshay "KappA" Sinkar
🇰🇷 Hong "Eraser" Chang-pyo (Head coach)
🇬🇧 Peter "Spin" Bradford (Assistant coach)
🇬🇧 Morgan "BigTime" Jay (Assistant coach)
---
For more insights on the Asian VALORANT scene and upcoming content like this, be sure to like and follow VALO2ASIA on Facebook, Twitter & Instagram.
---
Cover photo courtesy of Global Esports