The 20-year-old becomes the fourth player on DWG KIA's brand new roster. 
SOUTH KOREA – DWG KIA have confirmed the addition of former Team T5 and GOMA member Jung "Bangnan" Min-u to their squad, bringing the player count in the starting lineup up to four. 
Bangnan joins DWG KIA after a brief stint with Team T5, where he put up impressive numbers at VCT Korea Stage 1 Challengers playing Jett. Throughout the season, he averaged a stunning 249 ACS, delivering against top opposition as well, such as On Sla2ers (263 ACS) to finish seventh. 
ALSO READ: Bren Esports part ways with Derek and JoshS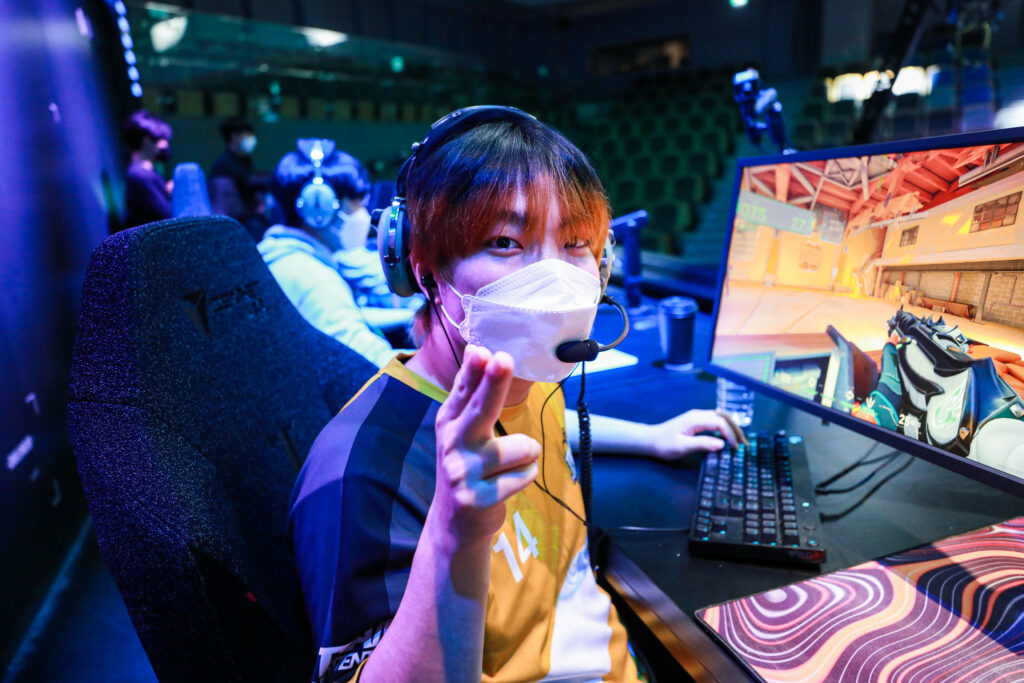 "Please give big support to Bangnan, who will have a new season with new teammates." the announcement reads. 
The move continues the rebuild that DWG KIA have been undertaking, having removed Kim "Eugene" Su-yeong, Lee "Jeong Hi" Jeong-ha, Kang "iNTRO" Seung-gyun, and Yoon "hyeoni" Hyun-seok from the active roster following the end of VCT Korea Stage 1 Challengers, which also serves as the Korean qualifier for VCT Masters 1 Reykjavik. DWG KIA finished fourth in the incredibly stacked competition, failing to progress to the finals after losing to On Sla2ers and eventually HolyMolly in Losers' Round 2. 
DWG KIA's first order of business is expected to take place at VCT Korea Stage 2 Challengers, which does not have a specific starting date set yet.
With this move, DWG KIA are missing just one player now:
🇰🇷 Kim "t3xture" Na-ra
🇰🇷 Jeong "Esperanza" Jin-cheol
🇰🇷 Park "exy" Geun-cheol
🇰🇷 Jung "Bangnan" Min-u
🇰🇷 Kang "solo" Keun-chul (Head coach)
---
For more insights on the Asian VALORANT scene and upcoming content like this, be sure to like and follow VALO2ASIA on Facebook, Twitter & Instagram.
---
Cover photo courtesy of VALORANT Esports Korea