After 119 days, VALORANT will return to LAN for one of the biggest tournaments of the year. Who will reign supreme this time?
ICELAND – This year's competitive season will begin with a new winner on the stage, since all past champions last year from Masters Reykjavik (Sentinels), Masters Berlin (Gambit Esports – M3C), as well as VALORANT Champions (Acend), have all been eliminated in their respective regional competitions.
Albeit being conducted behind closed doors for the third time since the game's release last year, the return to the low-ping environment is something that all teams from across the globe are looking forward to. Following the winter off-season, some teams will return to strengthen their positions and show what they are made of. A few hungry underdogs who have risen to prominence will also make their debut. In this "anyone can defeat anybody" atmosphere, it will be up to all teams to exceed expectations.
VCT Masters 1 Reykjavik will kick off on April 10 with an eight-team group stage, after which four teams will join the likes of G2 Esports, The Guard, Paper Rex, and LOUD in the playoffs. After two weeks of play, the champions will be decided, following the grand final on April 24.
---
The Guard (NA)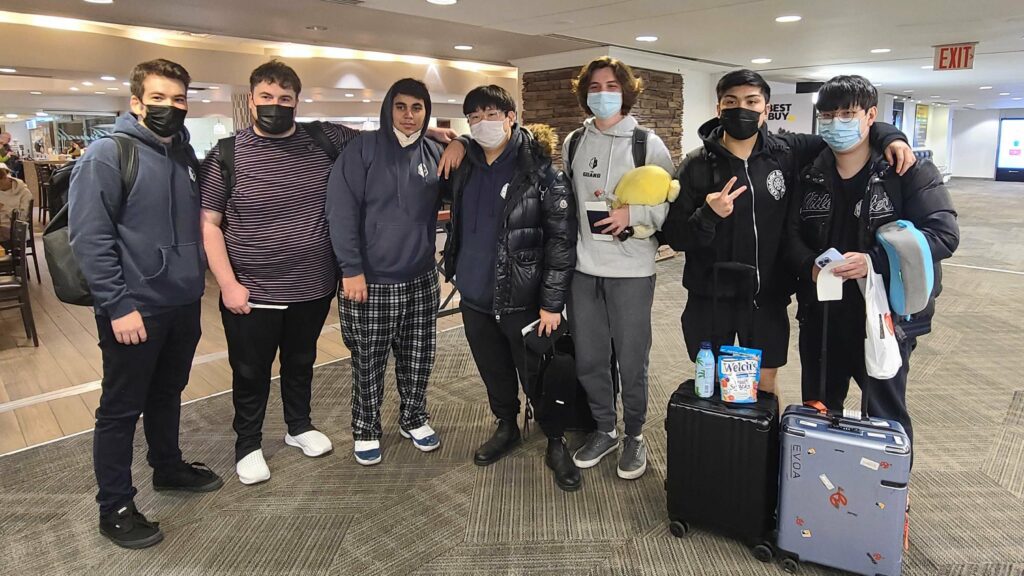 🇺🇸 Michael "neT" Bernet
🇺🇸 Jacob "valyn" Batio
🇨🇦 Jonah "JonahP" Pulice
🇰🇷 Ha "Sayaplayer" Jung-woo
🇺🇸 Trent "trent" Cairns
🇺🇸 Matthew "mCe" Elmore (Coach)
Isn't it true that everyone enjoys a good underdog story? Then this is a team that you should keep an eye on. The Guard sprang out of nowhere and outpaced the competition after defeating all NA powerhouses; you name them. Sentinels, Cloud9, and XSET are just a few of the names that have had their chances snuffed out by the newcomers.
The team comprises players who have been tearing up the highest echelon of North American VALORANT and maintaining such high numbers across the board. The eye test and results just show that The Guard is more than comfortable challenging the guards of the tier 1 VALORANT scene next week.
While some argue that the inexperienced squad will not be able to compete against the world's finest at Masters Reykjavik, surviving a group stage and a double-elimination bracket in one of the most cutthroat competitive regions in VALORANT should definitely be a common ground to gauge their ability and potential. And, with no prior track record and expectations on the players' shoulders, The Guard have an element of surprise that they can use to the fullest should they have an intention to try and lift the Masters Reykjavik trophy on April 24.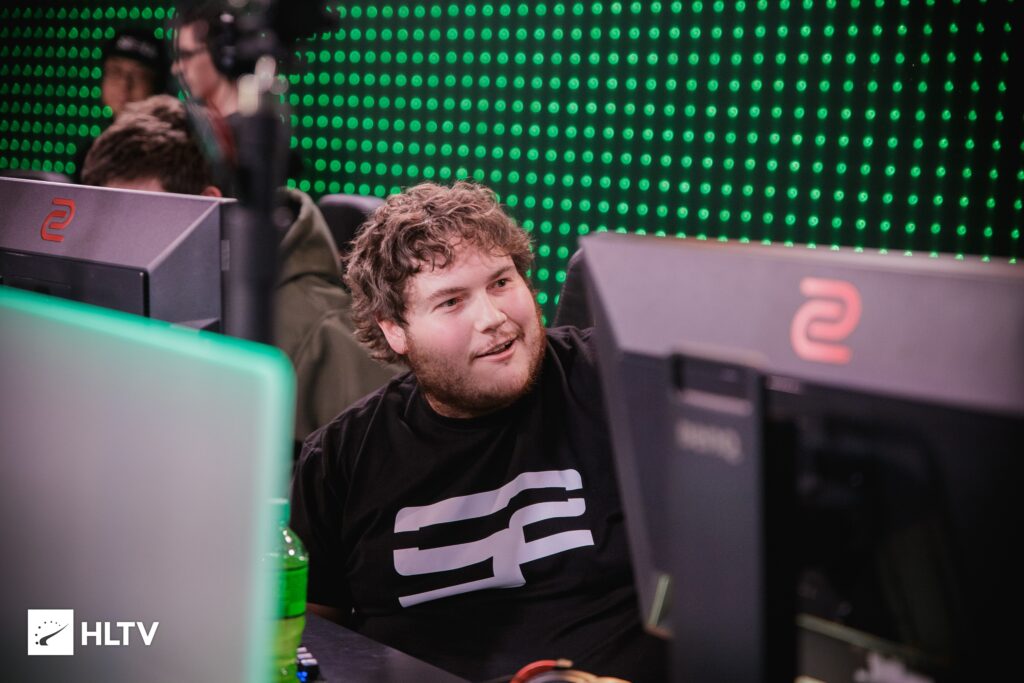 The presence of Matthew "mCe" Elmore – as someone who had attended a number of high-profile competitions back in CS:GO, including the FACEIT London Major in 2018 – will be very much needed to combat the LAN pressure that the players might feel during the game.
Ha "Sayaplayer" Jung-woo, 23, is the oldest of the five players and has the most professional experience, having previously played for Florida Mayhem in the Overwatch League for two years. The remaining four do not have established track records of playing professionally at the top level of their sub or regional tournaments that you would anticipate from players who will represent North America, one of the most decorated regions when it comes to first-person shooters.
Nonetheless, The Guard's momentum and the honeymoon phase that they still go through will be some of the reasons why they will be a group to watch throughout the tournament. Not to mention the upcoming content that the organization have been putting out throughout their Stage 1 campaign will be much awaited.
Fnatic (EMEA)
🇬🇧 Jake "Boaster" Howlett
🇬🇧 James "Mistic" Orfila
🇫🇮 Nikita "Derke" Sirmitev
🇨🇿 Martin "Magnum" Peňkov
🇫🇷 Enzo "Fearoth" Mestari
🇫🇮 Joona "H1ber" Parviainen
🇬🇧 Tom "otom" Hart
🇬🇧 Jacob "mini" Harris (Coach)
Fnatic, be it on VALORANT or Counter-Strike, has a household identity that has successfully carried to Riot's FPS. They will be returning to Reykjavík, a familiar territory where they finished second last year after a hard-fought battle against Sentinels, who will not be present this time.
The road to Iceland for the second time was smooth, but only to a certain extent. After topping their group in VCT EMEA Stage 1 Challengers and defeating M3C (Gambit Esports) in the first round of the playoffs on the back of excellent individual plays, Fnatic were met with a rollercoaster of strong emotions in their remaining series. Losses to FunPlus Phoenix and G2 Esports in the following round forced them to be satisfied as the third seed of EMEA at Masters Reykjavik.
The value of an EMEA slot just cannot be put on par with that of APAC, SA, or pretty much any other region, and it entails more than simply earning a berth. EMEA could have just hosted a mini-Masters of their own without significantly sacrificing the caliber of the teams competing. VCT EMEA Stage 1 Challengers had been Fnatic's warmup sessions before meeting teams in Reykjavík. If early results are anything to go by, Fnatic can really show us good games against anyone this coming week.
Jake "Boaster" Howlett and co., however, will not be there in full force, as Andrew "braveaf" Gorchakov has been suspended from the team after his leaked private messages showcasing his support for Russia against Ukraine in the current crisis. Enzo "Fearoth" Mestari has been brought in as a stand-in from Alliance.
They will, nonetheless, still be gunning for a high finish, and possibly a similar milestone as last year against a new rival rather than the absent Sentinels in the grand final.
DRX (KR)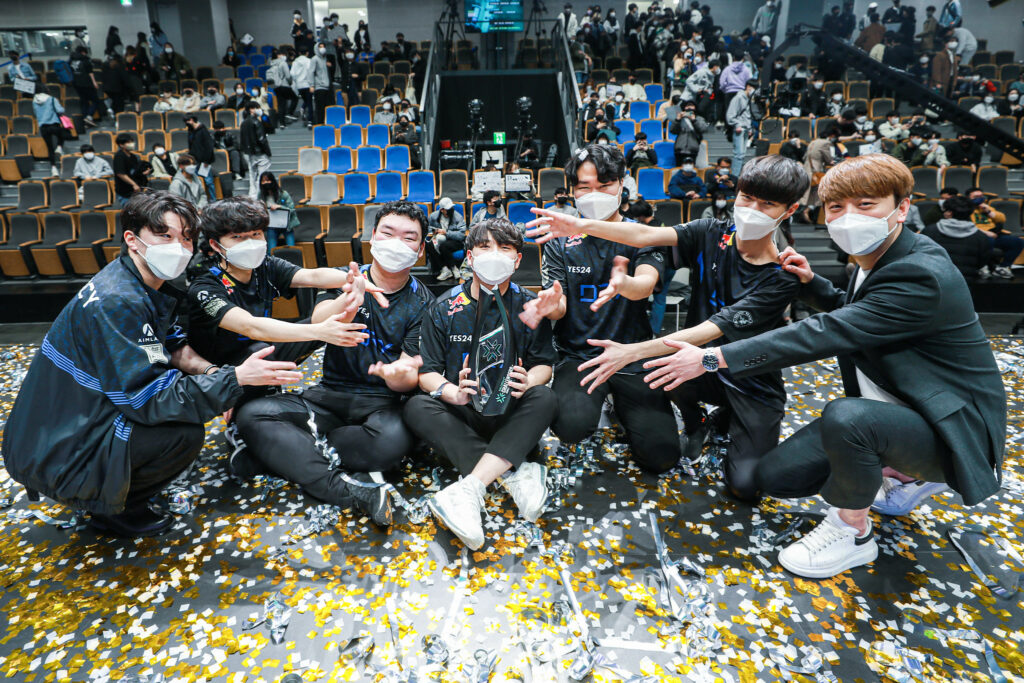 🇰🇷 Kim "stax" Gu-taek
🇰🇷 Goo "Rb" Sang-min
🇰🇷 Kim "Zest" Gi-seok
🇰🇷 Yu "BuZz" Byung-chul
🇰🇷 Kim "MaKo" Myeong-kwan
🇰🇷 Seon-ho "termi" Pyeon (Head coach)
🇰🇷 Soon-woo "Argency" Kwon (Coach)
🇰🇷 Kim "glow" Min-soo (Coach)
It's APAC's worst nightmare if DRX were to compete here, some say.
DRX have been smashing all opponents left and right in the Korean regional event, which was held in front of a crowd in Seoul. The unrivaled Korean squad has arrived in Iceland for the first time after missing out on the chance last year after NUTURN and F4Q challenged their complete domination in the region.
Even after their 104-game winning streak ended in April 2021, they still remain a dominant force to this day. More strong opponents arose and forced them to put in more hours to stay on top for the rest of 2021, which they overcome. That's the longevity that may never be rivaled in Korea, but can they replicate their success on an international scale?
"Vision Strikers is the definition of team play. But the things I've heard about this team and their work ethic are insane. These guys practice more than any other team I've ever even heard of. They practice like crazy; they play like crazy. Like as a team, they live and breathe this game as a unit."

– Shahzeeb "ShahZaM" Khan of Sentinels says during his live stream at Masters 3 Berlin last year
Last year was not kind to them — a bit unlucky with the opponents they ended up facing. Despite a number of close games versus some of the scene's biggest stars, they only managed only grab a series win against non-APAC opponents:
Masters 3 Berlin:
Paper Rex (APAC), 2-0
Acend (EMEA), 2-0
Gambit Esports (EMEA), 1-2
VALORANT Champions:
FULL SENSE (APAC), 2-0
Fnatic (EMEA), 1-2
Cloud9 (NA), 1-2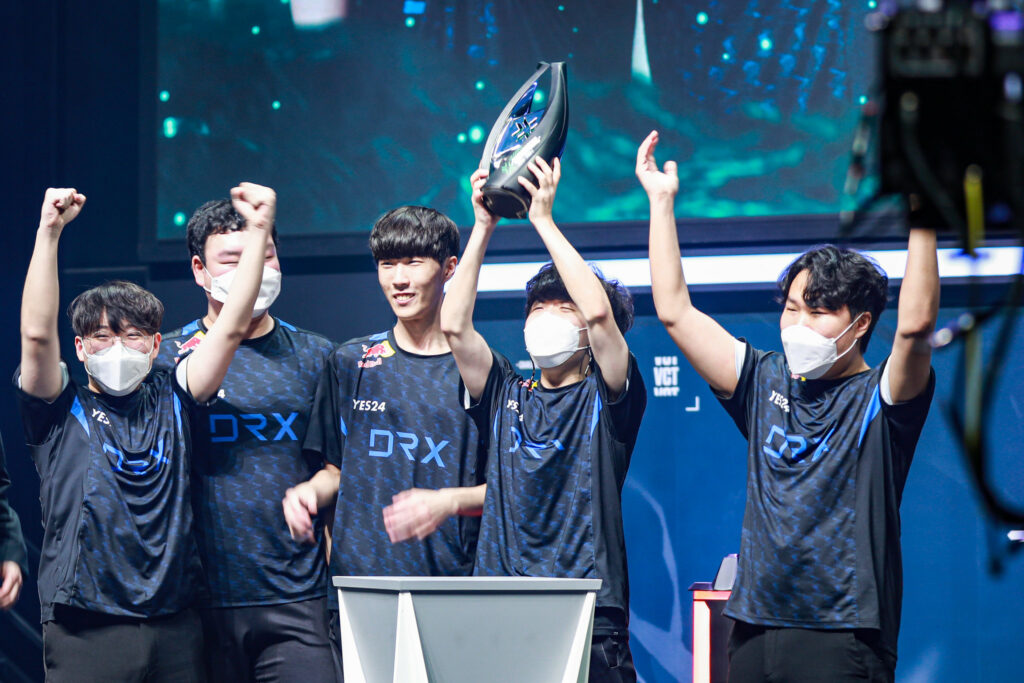 However, recent changes to the team – such as the return of Kim "Zest" Gi-seok instead of Lee "k1Ng" Seung-won, the switch from purple to blue jerseys, and various adjustments in team composition – might be a sign of a new chapter. Let's bring out some stats from VCT Korea Stage 1 Challengers:
Only five of the 26 maps played in VCT Korea Stage 1 Challengers, comprising Open Qualifier, Group Stage, and Playoffs, saw opponents reach double-digits or emerge victorious against DRX.
Grand Final – vs. On Sla2ers: (Haven 14-12) – Win
Upper-Semifinal – vs. World Game Star: (Bind 8-13, Ascent 13-11) – Win
Group Stage Week 2 – vs. On Sla2ers (Icebox 3-13, Bind 8-13) – Defeat
Fans will be hoping that the role adjustments made this year are indicative of the team that everyone anticipated last year. Kim "Zest" Gi-seok has taken over command of the squad in lieu of Kim "stax" Gu-taek, while Yu "BuZz" Byung-chul has taken on the role of Sentinel. Goo "Rb" Sang-Min has also returned to his Jett role.
If the new Korean composition can figure out their mesh together, there is a frightening chance of a dominating DRX competing for titles in Masters Reykjavik. They will be battling Fnatic, ZETA DIVISION, and Ninjas in Pyjamas in a portion of the group that is less stacked than the one in which regional rivals XERXIA resides.
---
For more insights on the Asian VALORANT scene and upcoming content like this, be sure to like and follow VALO2ASIA on Facebook, Twitter & Instagram.
---
Cover photo courtesy of Michal Konkol/Riot Games