DWG KIA have added to their already stacked roster by signing Esperanza and hyeoni.
DWG KIA have officially announced the signing of Jeong "Esperanza" Jin-cheol and Yoon "hyeoni" Hyun-seok, the Korean organization announced today. The move sees both players return to action after their departures from F4Q and NUTURN Gaming, respectively.
ALSO READ: Sleepy set to part ways with Alter Ego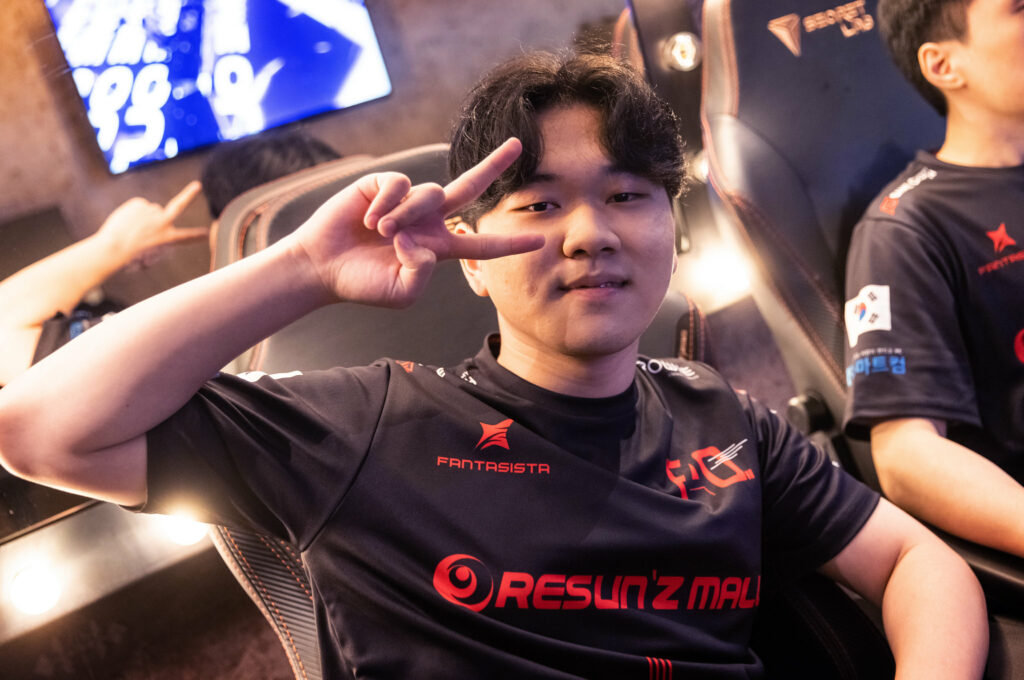 Jeong "Esperanza" Jin-cheol enjoyed some time in the limelight during his tenure at F4Q, having finished second in the VCT Stage 3 – Korea Challengers Playoffs. He was also named the tournament's Most Valuable Player (MVP). Furthermore, the runner-up finish secured them a place in one of the most anticipated tournaments of 2021, VCT Masters 3 Berlin. The Sova main was a key factor in F4Q's unanticipated strong performances against more established domestic and international teams.
Alongside Esperanza is Yoon "hyeoni" Hyun-seok, who has been earmarked as one of the next upcoming talents in Korea despite his struggle to produce the same level of form with NUTURN. He will reunite with his former NUTURN teammate Kang "solo" Keun-chul yet in a different capacity.
ALSO READ: solo appointed DWG KIA's head coach
One of Korea's hottest prospects Hyeoni joined NUTURN Gaming after putting up impressive numbers in DFR, particularly during VCT Stage 3. DFR's encounter against NUTURN Gaming saw Hyeoni racked up a monstrous 359 ACS across three maps, with the second fragger coming in at only 196 ACS, demonstrating his raw fragging talent.
Kim "Secret" Ha-jin announces free agency
Kim "Secret" Ha-jin is one of the longest-serving players of DWG KIA alongside Kim "Eugene" Su-yeong and Kim "t3xture" Na-ra, having joined the organization in January 2021. The Skye player competed in his last event with the team at the VCT Asia-Pacific Last Chance Qualifier. They came extremely close to qualifying for VALORANT Champions but fell short in the lower bracket final to FULL SENSE.
The 17-year-old is now a free agent and is now open to offers, he has announced on Twitter. Interested parties can reach the player on Twitter and Discord (secret#4526). 
DWG KIA will begin 2022 with the following six-man roster:
🇰🇷 Kim "Eugene" Su-yeong
🇰🇷 Kim "t3xture" Na-ra
🇰🇷 Lee "Jeong Hi" Jeong-ha
🇰🇷 Kang "iNTRO" Seung-gyun
🇰🇷 Yoon "hyeoni" Hyun-seok
🇰🇷 Jeong "Esperanza" Jin-cheol
🇰🇷 Kang "solo" Keun-chul (Head coach)
🇰🇷 Hong "Eraser" Chang-pyo (Coach)
🇰🇷 Han "Calmly" Dong-geun (Coach)
---
For more insights on the Asian VALORANT scene and upcoming content like this, be sure to like and follow VALO2ASIA on Facebook, Twitter & Instagram.
---
Cover photo courtesy of Colin Young-Wolff/Riot Games