South Korean FPS veteran Kang "solo" Geun-chul makes his second foray into coaching.
DWG KIA have named Kang "solo" Keun-chul as their new head coach, the organization announced on Monday. The former NUTURN Gaming player will take the team's reins as it heads into the next season of the VALORANT Champions Tour circuit, filling the position that has been vacant since Son "Taeri" Seo-jun left the team in April.
solo will add much-needed experience and leadership to the young DWG KIA squad, who have an average age of just 20.6 years. DWG KIA will be hoping that the addition of the FPS veteran to the team's backbone will help the players on the team flourish, especially at the highest level of the Korean VALORANT scene.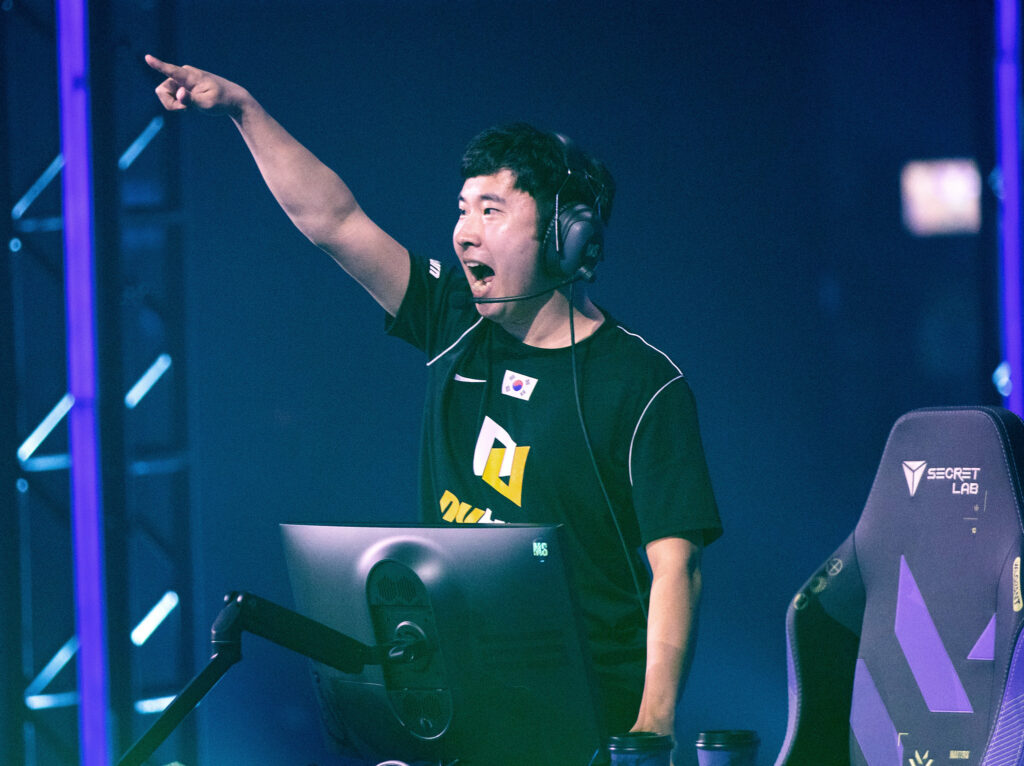 The team achieved their best ranking of Korea's No. 2 after reaching the VCT APAC Last Chance Qualifier following victories over REJECT, BOOM Esports, Paper Rex, and NUTURN Gaming in the process. 
The Korean veteran brings with him a wealth of experience and a championship résumé. Solo arrives with little experience as a coach but a wealth of competitive experience from four different FPS titles: Counter-Strike 1.6, Counter-Strike Online, Counter-Strike: Global Offensive, and VALORANT.
He has a number of big tournament wins to his name, including World e-Sports Masters 2010 and eXTREMESLAND ZOWIE Asia CS:GO 2018 from his time in WeMade FOX (CS 1.6) and MVP.PK (CS:GO), respectively. The recent year saw solo attend the first international VALORANT LAN, VCT Masters 2 Reykjavik, with NUTURN Gaming, where they finished 5th.
ALSO READ: solo retires – A Tribute to one of South Korea's most experienced FPS players
This will be solo's second stint in a behind-the-scenes role in his career. The 33-year-old's coaching career began with PROPARTY VALORANT. He served as PROPARTY's head coach for less than three months until the squad was acquired by NUTURN Gaming when he returned as a player.
DWG KIA's new lineup is:
🇰🇷 Kim "Eugene" Su-yeong
🇰🇷 Kim "t3xture" Na-ra
🇰🇷 Kim "Secret" Ha-jin
🇰🇷 Lee "Jeong Hi" Jeong-ha
🇰🇷 Kang "iNTRO" Seung-gyun
🇰🇷 Kang "solo" Geun-chul (Head coach)
🇰🇷 Hong "Eraser" Chang-pyo (Coach)
🇰🇷 Han "Calmly" Dong-geun (Coach)
---
For more insights on the Asian VALORANT scene and upcoming content like this, be sure to like and follow VALO2ASIA on Facebook, Twitter & Instagram.
---
Cover photo courtesy of DWG KIA