After his exit from BOOM Esports in early November, Kevin "Eeyore" Gunawan has announced that he is ready to make the leap to an international team.
Kevin "Eeyore" Gunawan, who recently stepped down from BOOM Esports' active roster, announced that he is now open to hearing offers and is even willing to join international teams.
The 26-year-old had a one-year spell with BOOM Esports following his transition from CS:GO, where he was one of the key components of the team's triumphant rise in the 2021 VCT. He was brought to the team alongside NcSlasher as replacements for Notoriouszx and Sys in October 2020.
ALSO READ: Bazzi, zunba complete ESportsConnected roster
In his time with BOOM Esports, he secured a number of top finishes both domestically and internationally, including 3rd-4th place finishes in VCT Southeast Asia Stage 1 – Masters, as well as qualifying for the second and third Southeast Asia Challengers Playoffs, placing 7th-8th and 5th-6th, respectively. He also compiled a 65 percent win rate over 100 official maps played in the following campaigns: VCT Indonesia, VCT Masters, VCT SEA Challengers Playoffs, and VCT APAC Last Chance Qualifier.
After a year of domestic dominance yet modest performances versus Southeast Asian rivals, the team saw fit to make a change to their lineup, seeing Eeyore being replaced in favor of two new additions from Alter Ego.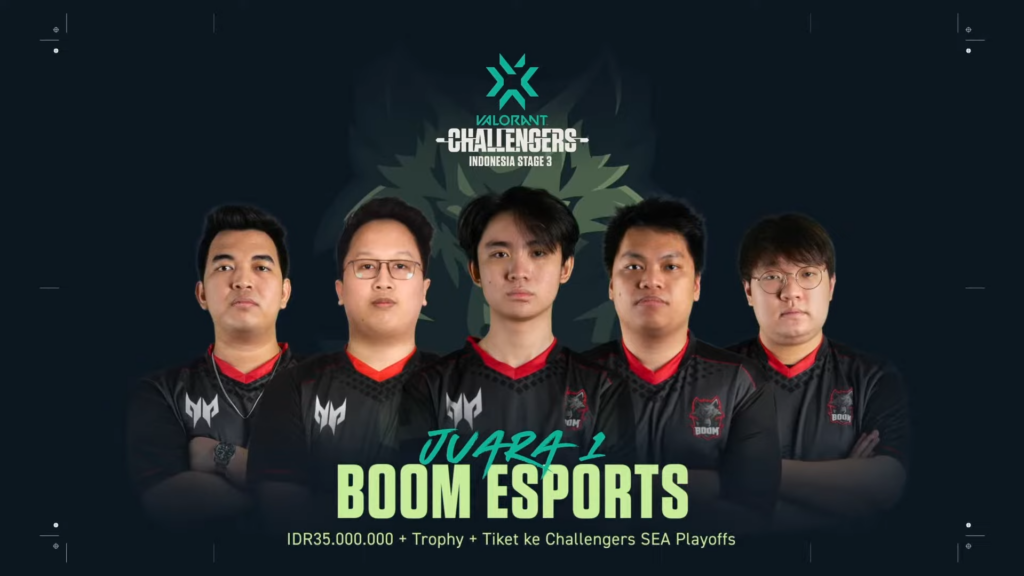 Apart from the language switch, Eeyore stated that he is open to continuing as a Sentinel player or concentrating more on the team's needs. Nonetheless, the Indonesian player still leaves the door open for any domestic offers.
With the off-season drawing to a close, Eeyore will hope to find a new place to call home, with the 2022 season set to kick off on January 17. Interested parties can reach the player on Twitter.
---
For more insights on the Asian VALORANT scene and upcoming content like this, be sure to like and follow VALO2ASIA on Facebook, Twitter & Instagram.
---
Cover photo courtesy of WESG