This year, Team Secret wrote themselves into VALORANT history by becoming one of the Southeast Asian representatives in the most prestigious VALORANT tournament of the year, VALORANT Champions 2021. But can they carry the momentum from their fabulous VCT Stage 3 run into the remainder of this year?
Hailing from the Philippines, Team Secret are comprised of some of the most storied and renowned players of the country from a variety of professional backgrounds. And in October, Team Secret have secured one of the three possible spots up for grabs at the first VALORANT World Championship ever and have become the first Filipino team ever to achieve such heights in a first-person shooter title. 
The squad, put together less than three months after the introduction of VALORANT, had what it took to quickly rise to the top and make a name for themselves in Riot's brand new first-person shooter. Bren Esports entered VALORANT with the signings of Jessie "JessieVash" Cristy Cuyco, Jayvee "DubsteP" Paguirigan, Jim "BORKUM" Timbreza, Kevin "Dispenser" Te, Enrico "Ching" Perez, and Gilbert "Gibo" Sales Jr. on August 28 of last year.
In short, the team lived up to their standards. By the end of 2020, the team had lifted five notable trophies, including First Strike Philippines (Mineski VxV), which every team in the Philippines strives for since it would establish them as the Kings of Filipino VALORANT — at least in the old days of VALORANT before VALORANT Champions Tour announced.
The core of the team has always stayed the same, even until today. Just the final piece changed a few times. First, Enrico "Ching" Perez' departed in January 2021. It was then on to a trial phase for Marvin "whoME" Anthony Roque before the team decided to sign Riley "witz" Go from Bren Esports' CS:GO division to finish the squad.
FPS to the blood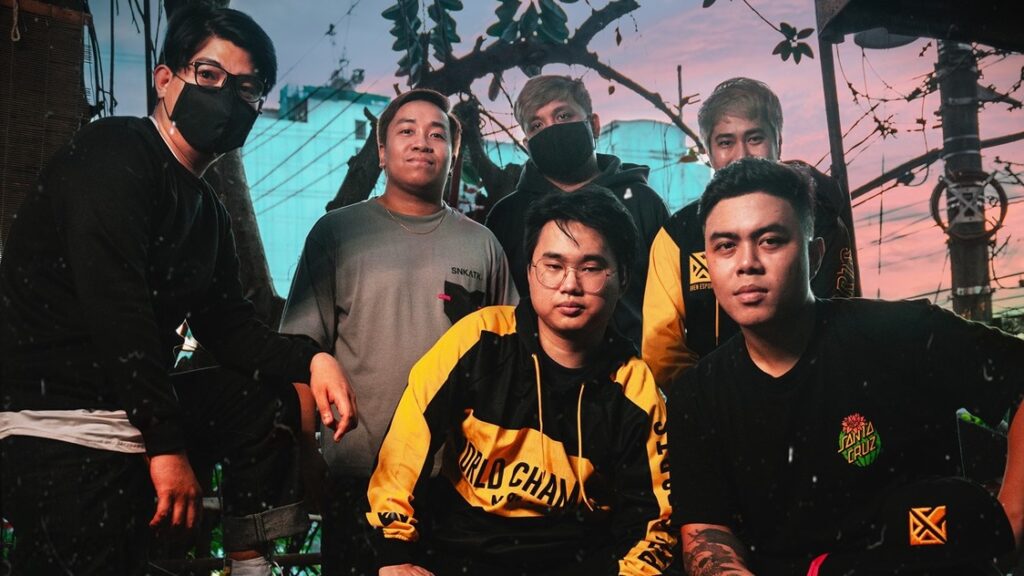 Every single member of the team hails from various periods of FPS yet each also has very comparable prestige.
DubsteP and Dispenser are two of the highest-profile players from Filipino Counter-Strike: Global Offensive. Both players have played together under four different banners for more than four years (Kingsmen, Mineski, Rex Regum Qeon, and ArkAngel Pro Team). Both also suffered from a runner-up curse in many of their significant events, which they seemingly broke after their transition in Riot's first-person shooter.
"Adapting to VALORANT was no easy task. I had to get used to the weird gunplay it offers. With the run and gun mechanics it had and the agents it had with its set of abilities, I couldn't keep up with it at first, but I adapted smoothly like you said. To give my familiarity with CS:GO, it was really a matter of the agents and the gunplay. CS:GO really helped me in a lot of ways, to play this game on a professional level, not gonna lie." DubsteP said to VALO2ASIA.
ALSO READ: BREN DubsteP – "My goal is to show the world what SEA can really do"
BORKUM is no different. With backgrounds of playing for TNC Pro Team, DubsteP's and Dispenser's most vigorous opponents in the Filipino CS:GO scene, BORKUM added additional aspects that made TNC Pro Team and Bren Esports CS:GO stay on top for a long time.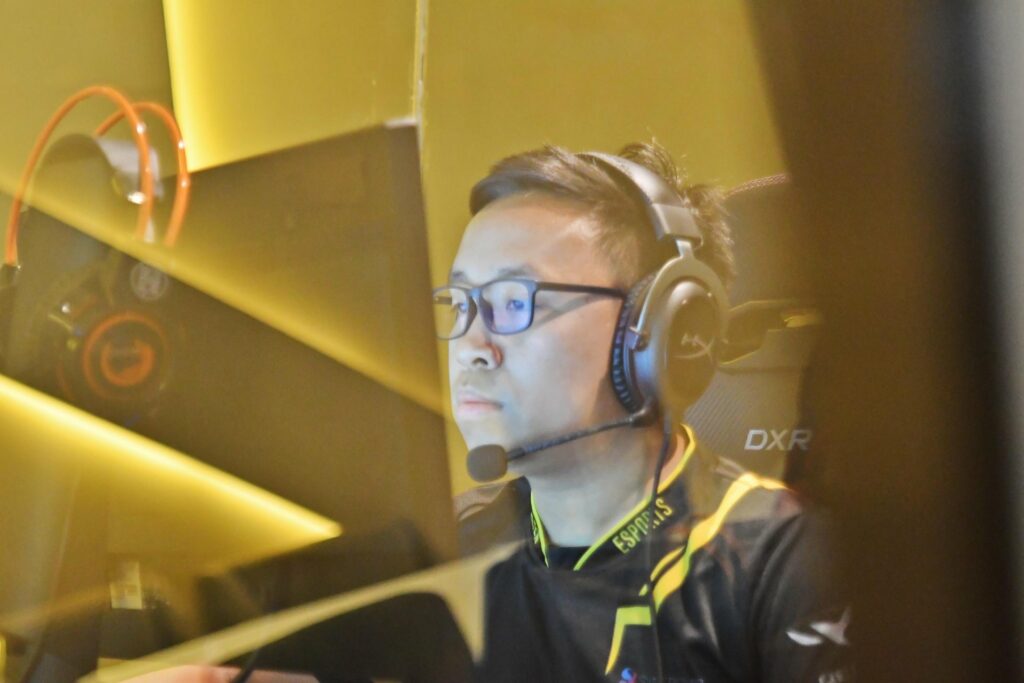 Despite joining VALORANT late, witz rose up the ranks to become a member of arguably the Philippines' most high-pressure squad in less than two months, joining BORKUM, his former teammate at Bren Esports CS:GO. "I adapted much quicker than I did in CS; it took me two to three years to reach the pro level in CS. However, it took me just two months to compete in the pro level of VALORANT, since the two games are extremely similar in terms of gameplay."
It was a marriage of convenience to say the least, in introducing the flag of the Philippines to the world stage.
Is it a must to have Counter-Strike experience behind your career to be on top in VALORANT?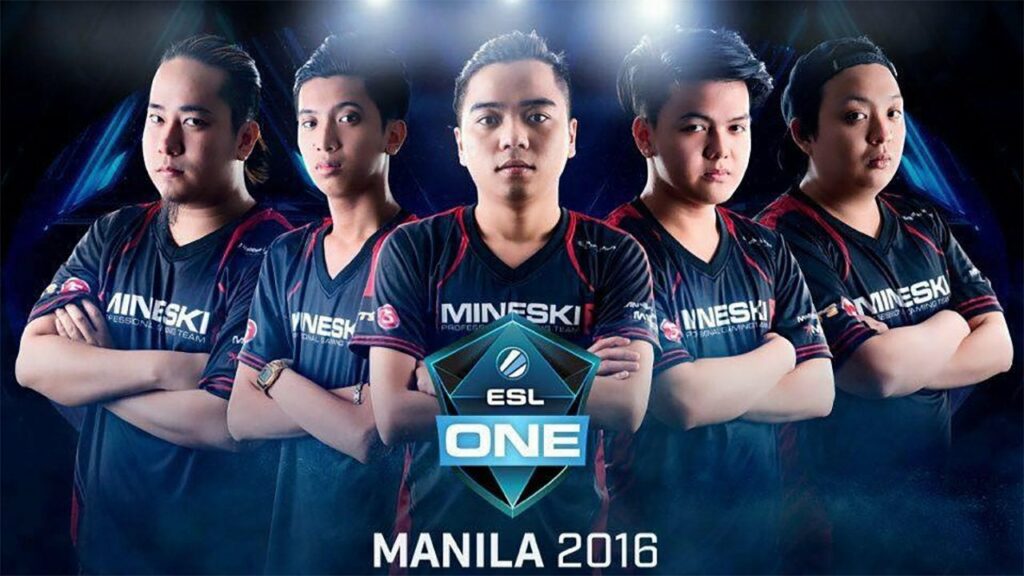 While we can point out all day that the majority of professional VALORANT players, from Southeast Asia to the rest of the world came from Counter-Strike, not all of them did, especially in the most abandoned region in CS:GO, Asia. The same can be said about Jared "zombs" Gitlin (Overwatch & Apex Legends) and Aleksander "zeek" Zygmunt (Fortnite). They have no professional Counter-Strike experience under their belt but are nonetheless among the finest in their respective regions. That is also true for Jessie "JessieVash" Cristy Cuyco.
JessieVash is the Master of All Trades. Coming from an unusual path, JessieVash began his career as a professional Dota 2 player with Mineski in 2010 and participated in some of the most prestigious Dota 2 competitions back in the day, including The Frankfurt Major 2015 and ESL One Manila 2015. He was last spotted playing Dota 2 professionally at WESG 2017 China, representing the Philippines under the HappyFeet banner.
After that, he proceeded to leap onto a new spacecraft, Overwatch. For him, a completely new genre was the way to go, as he spent almost a year playing for the Mineski Overwatch division before transferring to another title as a coach for Geek Fam Philippines in the Mobile Legends: Bang Bang Professional League (MPL) Philippines Season 5. The 31-year-old Sova user served as one of the team's most influential players for most of their journey through the VCT Stage 3 – SEA Challengers Playoffs.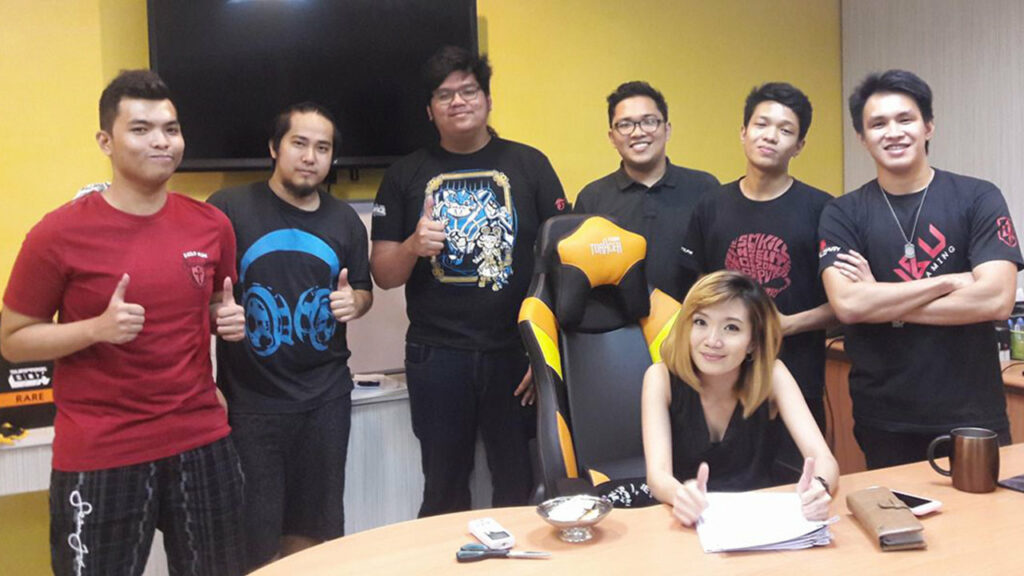 As a true FPS player, VALORANT was on JessieVash's radar all the way, even when he was still coaching Geek Fam PH MLBB. And within a short period of VALORANT's release, he had amassed an impressive four different professional resumes. Playing games since he was ten, he had the hobbies and habits of most Southeast Asian kids in the early days of going to the local internet café in his city and making it his second home. Young JessieVash often stayed up all night and returned home not before 6 AM, which shaped JessieVash into having a stronger relationship with computer games. "It's a pure grind," he said at our post-match talk after their win at the VALO2ASIA Invitational Launch 2021 tournament.
The Inevitable Black and Yellow
Jayvee "DubsteP" Paguirigan's troops have ruled the local Filipino scene even since First Strike was still a thing in 2020. Riot Games' tournament plan of an official tournament circuit for this year which spans seven main regional plays worldwide, VALORANT Champions Tour 2021, only whet Bren Esports' appetite.
When a setback in Stage 2 of the VCT Philippines pushed them to reconsider their position, they integrated it up by adding witz to the lineup. From that point on, Bren Esports were able to put up an incredible showing all the way to the present.
"After the Stage 2 SEA Playoffs, we improved a lot especially on our communication since the addition of Witz. He made some impact on the team and everyone is just focused while doing their work. Whenever we have mistakes or miscommunications, we would talk about it, fix what went wrong, and what are the better ways to approach certain situations which could lead us to victory for that specific round. " BORKUM told VALO2ASIA.
No one was close to reaching them. The line of trophies in their cabinet reflected their dominance; they were by far the greatest PH squad the country has to offer when it comes to competing against other major teams in Southeast Asia.
The team was already synergistic even before the beta release of VALORANT. A beneficial headstart given the squad had required less time to glue together in the first place. DubsteP and Dispenser have been playing together for years. While in the later phase of the squad, when witz joined, BORKUM and witz had briefly shared the same black and yellow flag in Counter-Strike. The team was then glued together by JessieVash's years of golden experience in various titles, only strengthening the squad more than ever.
In no time, Jessie "JessieVash" Cristy Cuyco and company became synonymous with the nation's pride when it comes to VALORANT. They are a squad that has gained a great deal of reputation and popularity from their previous ventures in the Philippine esports scene and have consistently lifted the bar.
Kings of SEA
In the final run of Stage 3, Bren Esports faced the other 15 teams in the Southeast Asian Challengers Playoffs. The playoffs pitted them against three lower-ranked teams in Group A: Sharper Esports, CBT Gaming, and EGO. The Filipino side did not drop a single map during the group stage and finished with the second-highest round differential, falling just one round short of a round against Paper Rex of Group B – whom they had no idea would be their biggest rival for two SEA spots for Masters Berlin.
After defeating Vietnam's CERBERUS Esports and Team Big BAAM in the Playoffs, Bren Esports found themselves against the MY/SG representative, Paper Rex, in the Upper Final round. A 1-3 defeat against the Benedict "Benkai" Tan-led side was hard to watch, especially if you were rooting for the Black and Yellow. They had to let go of the first ticket of Masters 3: Berlin to Paper Rex.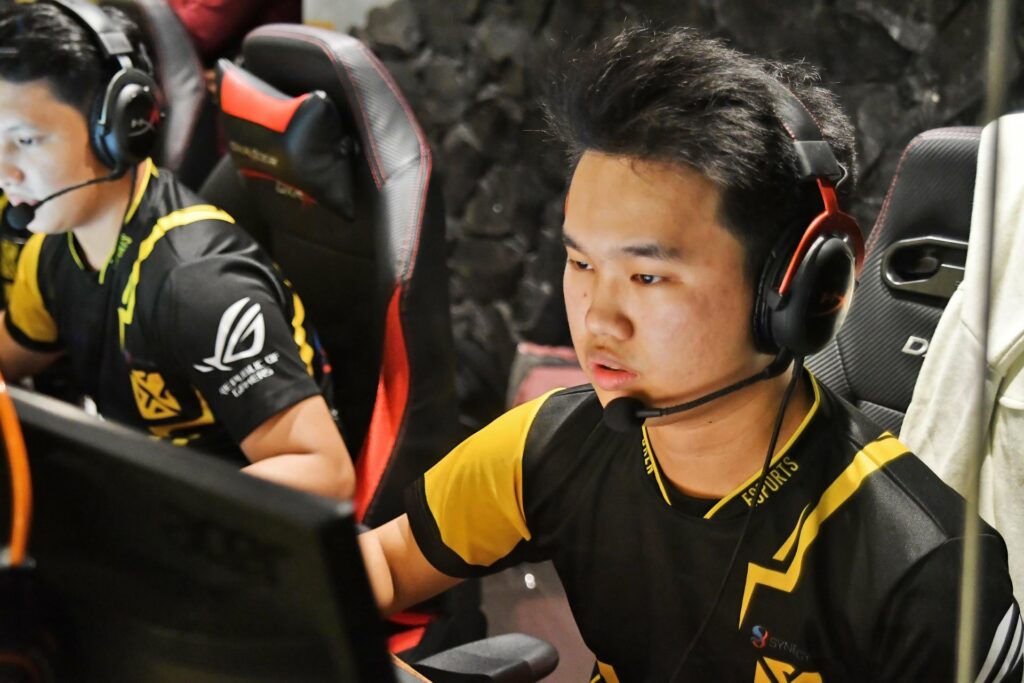 However, it did not deter them from chasing the second ticket, which they comfortably won 2-0 over Indonesia's Alter Ego in the Lower Final. It seemed surreal to reflect on the country's non-existent FPS history of reaching the world stage. Nonetheless, they showed that history should not define them. Bren Esports were able to do the impossible by becoming one of two Southeast Asian representatives at the year's second VALORANT LAN competition ever.
"We did our best at Stage 3 SEA Playoffs by focusing on ourselves, how we'll be able to help our teammates, communicating what we will do on that round. We didn't want to have a sloppy performance like the upper bracket finals; we just want to win every single round." BORKUM said to VALO2ASIA.
#BRENlin – Hopes of flying to Berlin wither away
Bren were bound for Berlin. It was to be DubsteP's 13th major offline tournament and his 8th internationally. For witz, it would be his 19th. However, things did not always go as planned. Due to visa concerns, Bren Esports were forced to pull out from Masters 3: Berlin.
September 3rd was one of the most heartbreaking days for VALORANT enthusiasts in Southeast Asia as the VALORANT Champions Tour Official revealed the news.
Bren Esports had previously filed for visas but had not received confirmation of their status within the specified time period. "We are not able to practice a lot at the moment since we've been busy completing our requirements for visas this week. Our appointment is set for August 30th and 31st. I'm crossing my fingers that we're accepted [to Germany]." Gibo told VALO2ASIA six days before the official statement came out.
Despite their and Riot Games' best attempt to rectify the situation, the team was unable to meet the time frame for acquiring the visa documents necessary, and therefore, did not have enough time to attend VCT Masters: Berlin. Six days after the incident, Bren Esports parted ways with the team.
A new chapter in Secret
The day after, Kevin "Dispenser" Te and the other four appeared with a brand new identity. Team Secret entered the VALORANT scene with the acquisition of former Bren Esports players. The organization already had its foot in the region with its Filipino League of Legends: Wild Rift division.
With a household brand like Team Secret, which has years of expertise managing some of the most prominent names in esports, it seemed as if the team was prepared to kick into a higher gear, spread its wings, and aim for international appearances.
A Premature Drop
As time went on, the hype became larger and larger. Pressure began to mount on a squad that was expected to be on an upward trajectory at all times and without requiring their supporters to sweat. Team Secret have been slipping in their recent performances, casting doubt on how well they'll do in Berlin. Nevertheless, those nine appearances, four of which they lost, do not negate their overall strength and a shared understanding of the era's demise.
Despite an overall weaker showing after Stage 3 concluded, Team Secret still are the strongest Filipino side, and their debut in an offline environment is one thing worthwhile to wait for. While the team has sometimes needed to battle their way through stormy periods, they've been able to stabilize and accomplish remarkable things.
Road to Champions – An exciting journey ahead of Team Secret to leave a mark in the history of VALORANT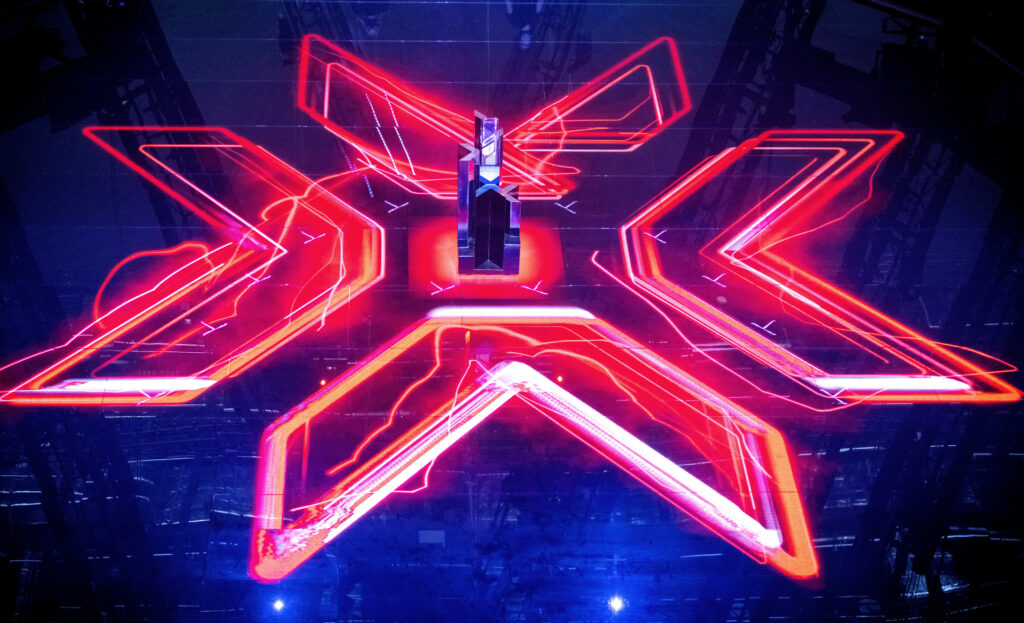 As the competition shifts from domestic to international levels, Team Secret have slipped from apparent favorites to relative underdogs.
We'll have a chance to see 'Secret' in less than a month, and learn how they stack up against the best of the best. Riley "witz" Go and co. are set to take on the Masters 3: Berlin champions, Gambit Esports, in the first round of the group stage on Thursday, December 2nd.
---
For more insights on the Asian VALORANT scene and upcoming content like this, be sure to follow and like VALO2ASIA on Facebook, Twitter & Instagram.
---
Cover photo courtesy of Team Secret