The team around former Team SMG player Ingram "FREY" Tan have found a new home ahead of their VCT APAC Stage 2 Challengers campaign.
SINGAPORE – Canada-based Gaimin Gladiators has officially announced the signing of the Singaporean roster known as LaZe (Long Amazing Zebra Ears). The news comes only a week after the team upset BearClaw Gaming and Paper Rex en route to qualifying for the VCT APAC Stage 2 Challengers Group Stage, which is set to kick off on June 15.
The Singaporean roster features regular contenders in the scene such as Marcus "nephh" Tan, Daven "dzii" Cheong, Ingram "FREY" Tan, and Tidus "StyroN" Goh – all of whom also formerly played together under the Huat Zai tag in the 2021 off-season, as well as VCT MY/SG Stage 1 Challengers for the latter three. Joining up with the quartet is former Reality Rift player Ayrton "artn" Soh, who will be taking the team's reins.
ALSO READ: Former Team Secret coach Gibo joins Indonesia's ARF Team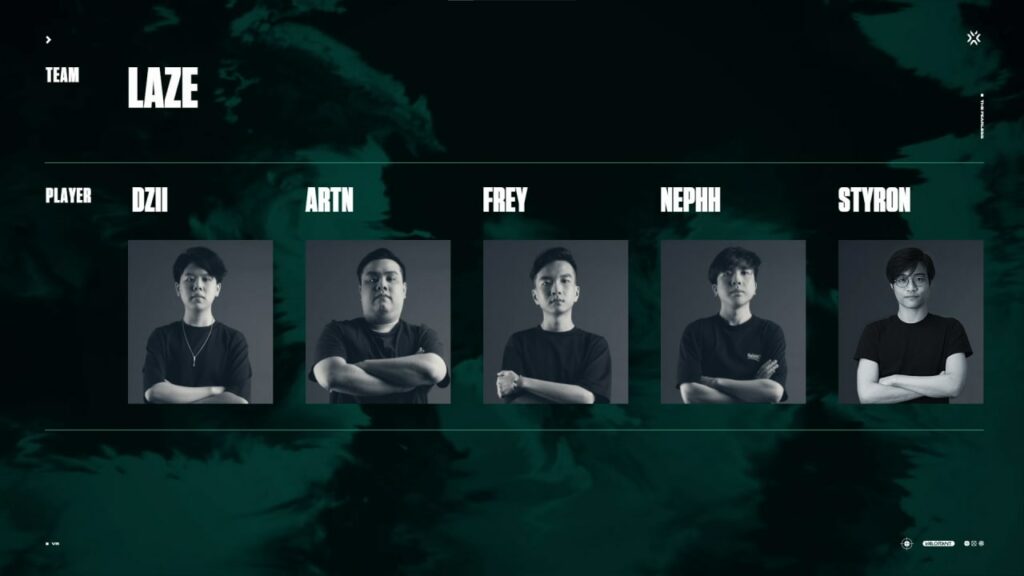 Despite without organizational backing, they rose to prominence after finishing in second place in VCT MY/SG Stage 2 Challengers under the LaZe banner, beating teams like No Namers, Bleed eSports, Todak, BearClaw Gaming, and Paper Rex before losing to the latter in a one-sided final. 
LaZe's signing marks Gaimin Gladiators' first foray into the VALORANT scene after making their first steps into esports in Dota 2, Counter-Strike: Global Offensive, and Rainbow Six: Siege. Previously known as OCG Esports Club, the organization solely competed in tier-two North American Counter-Strike until being acquired by GAIMIN, a UK and Swiss-based gaming blockchain company early this year.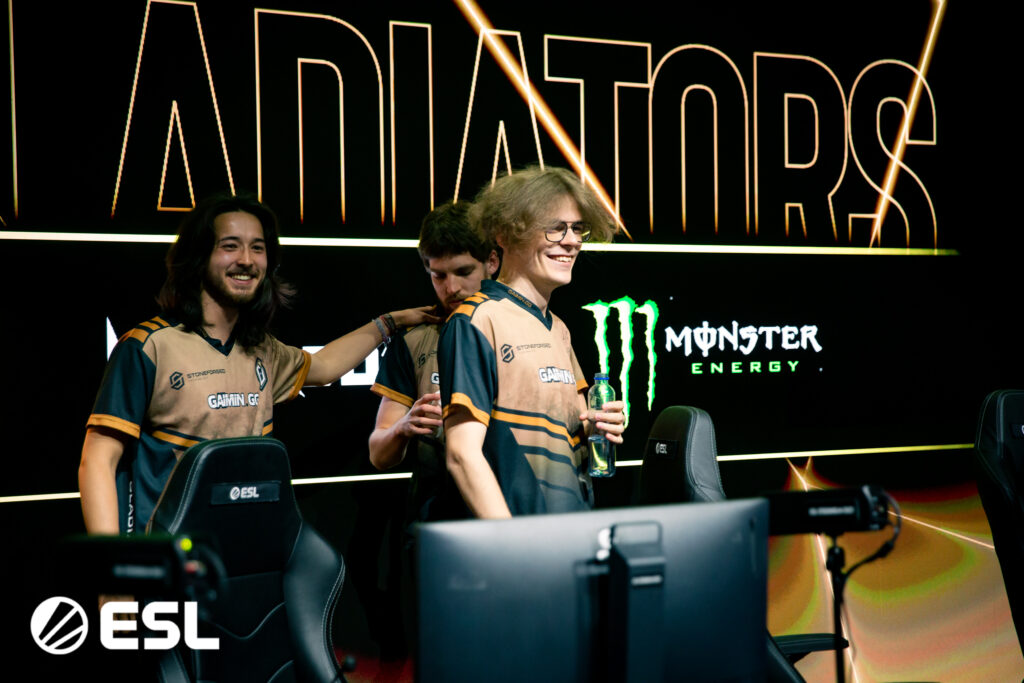 "Coming into 2022, VALORANT has been a hot prospect for esports organizations around the globe. The original intention for Gaimin Gladiators has always been to enter into the VALORANT ecosystem after our successful establishment back in 2021." the organization told VALO2ASIA. "Throughout the various esports titles that are well known today, it is undeniable that there are many hidden talents within the Asia-Pacific region, as demonstrated by the recent showing of APAC teams in Masters Reykjavík.
"Combined with our infrastructure in the APAC scene and the assistance from Hong Wei "ech0" Teo [team manager], it was the golden opportunity to pick up LaZe, who had an impressive showing back in VCT MY/SG Stage 2 Challengers."
The signing of the LaZe roster comes ahead of the VCT APAC Stage 2 Challengers Group Stage, where the Singaporean team will compete against 11 other teams for a spot in VCT Masters 2 Copenhagen. Gaimin Gladiators are in Group A, along with HK/TW's Griffin E-Sports and ONIC G from Indonesia.
Gaimin Gladiators' lineup consists of:
🇸🇬 Marcus "nephh" Tan
🇸🇬 Daven "dzii" Cheong
🇸🇬 Ingram "FREY" Tan
🇸🇬 Tidus "StyroN" Goh
🇸🇬 Ayrton "artn" Soh
---
For more insights on the Asian VALORANT scene and upcoming content like this, be sure to like and follow VALO2ASIA on Facebook, Twitter & Instagram.
---