The Gaimin Gladiators announcement brings an end to a two-month association with the team, which featured five players from LaZe. 
SINGAPORE — Gaimin Gladiators has decided to release their players and suspend their VALORANT operation for the foreseeable future. All five players, after announcing the team's disbandment, have also entered the free agency pool, where they will be once again sticking together under the LaZe banner.
The Canada-based organization's departure from VALORANT came less than two months after the team's unveiling in early June – with only a handful of matches played across two tournaments, one of which the team won. 
ALSO READ: ZETA DIVISION put TENNN on medical leave; Xdll to stand in at Champions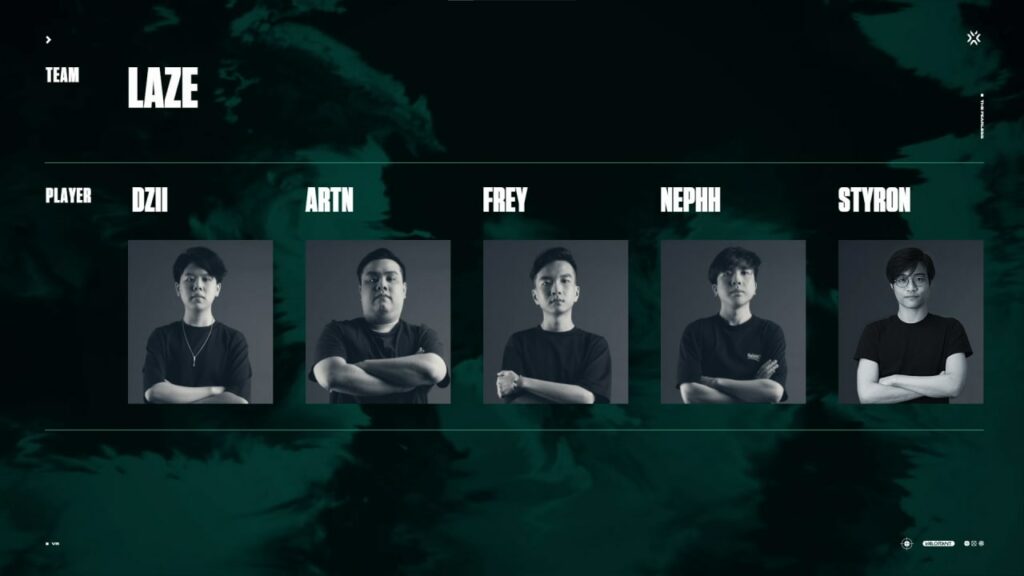 Gaimin Gladiators expanded into VALORANT in early June with the signing of LaZe's roster. Prior to getting the organizational backing, the Singaporean team rose to prominence by finishing in second place in VCT MY/SG Stage 2 Challengers, beating teams like No Namers, Bleed eSports, Todak, BearClaw Gaming, and Paper Rex before losing to the Masters Copenhagen runner-up in a one-sided final. 
It is unlikely that the reason for the exit was performance-based, given the squad managed to impress with a win in the BLEED Summer Open tournament shortly after the pickup.
Contacted by VALO2ASIA, Gaimin Gladiators refused to comment on the matter but said they would evaluate the scene globally once Riot Games releases more details regarding the VCT 2023 structure.
LaZe boast the following five players:
🇸🇬 Marcus "nephh" Tan
🇸🇬 Daven "dzii" Cheong
🇸🇬 Ingram "FREY" Tan
🇸🇬 Tidus "StyroN" Goh
🇸🇬 Ayrton "artn" Soh
---
For more insights on the Asian VALORANT scene and upcoming content like this, be sure to like and follow VALO2ASIA on Facebook, Twitter & Instagram.
---