The 20-year-old is taking a medical leave of absence and will not be able to play for ZETA DIVISION at the upcoming VALORANT Champions to focus on treatment.
JAPAN – Tenta "TENNN" Asai has announced that he has decided to take a temporary leave from ZETA DIVISION due to eye conditions. However, despite having signed a stand-in, the organization seems to be leaving the door open for TENNN to return to the active roster ahead of the VALORANT Champions should the doctor's prognosis and the treatment progression allow it.
The loss of TENNN will come as a tough blow to the Japanese squad. The Raze main was instrumental to ZETA DIVISION's Cinderella run at VCT Masters 1 Reykjavik, where he became the team's highest-rated player, averaging 221.7 ACS after 431 rounds.
ALSO READ: SCARZ to fully restructure VALORANT team; releases Japanese-Filipino lineup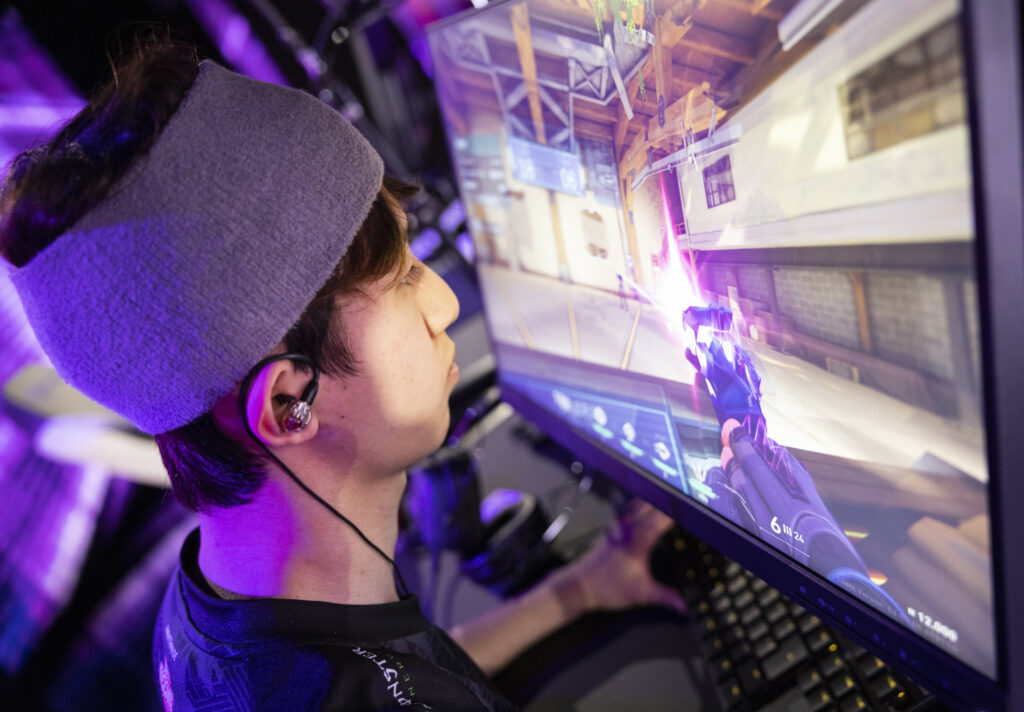 "In mid-July, I felt an abnormality in my visual field and was diagnosed with retinal disease as a result of an examination by an ophthalmologist," TENNN said through a translated machine. "There is a temporary loss of vision, but it is a disease that will recover with proper treatment. However, I have decided to take a temporary leave of absence from the team, because I know that if I take it too hard at this stage, it will affect not only me but also the other members who have fought with me up to now.
I am not sure if I will be able to participate in Champions, the last and best event of this season, but I will concentrate on my treatment to return to playing as soon as possible. I would also like to thank Xdll and Scarz for their help on such short notice. Thank you very much. Please support ZETA DIVISION, including Xdll, as we head to Champions!"
As TENNN is unable to play, ZETA DIVISION was forced to find a substitute for the team's upcoming campaign at VALORANT Champions. It was announced on Saturday that the Japanese team will be using current SCARZ player Yuto "Xdll" Mizomori as their fifth player in the aforementioned tournament.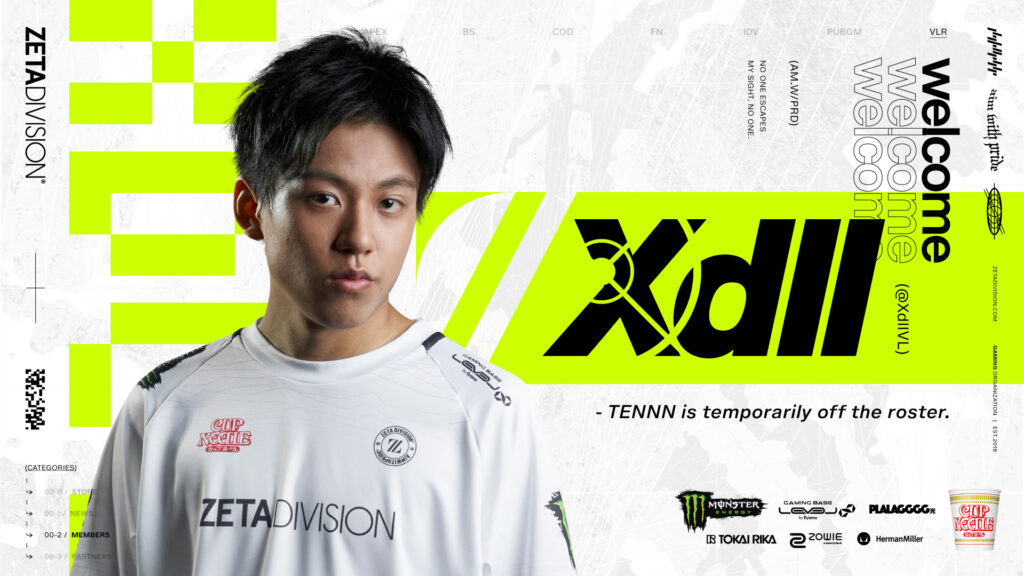 Xdll, best known for his time in BLUE BEES, came in as a stand-in on loan from SCARZ, who had just acquired him from BLUE BEES two days prior to the ZETA loan. Xdll, who will turn 17 in December, most recently competed in the VCT Japan Stage 2 Challengers Playoffs, where he posted a 205.2 ACS throughout the stage, utilizing only Fade and Skye.
The addition of a player not known for playing the Duelist role implies that ZETA DIVISION will most likely utilize another player as their primary Duelist at the tournament.
With the short-term loan, Xdll will have a baptism of fire for ZETA DIVISION as the 16-year-old will make his first big appearance under Japan's No. 1 team in the most prestigious VALORANT tournament on the circuit calendar, where the top 16 teams in the world will be in attendance.
ZETA DIVISION will use the following roster at VALORANT Champions:
🇯🇵 Koji "Laz" Ushida
🇯🇵 Tomoaki "crow" Maruoka
🇯🇵 Yuma "Dep" Hashimoto
🇯🇵 Shota "SugarZ3ro" Watanabe
🇯🇵 Yuto "Xdll" Mizomori (Stand-in)
🇯🇵 Sawada "JUNiOR" Yuya (Coach)
🇯🇵 Hibiki "XQQ" Motoyama (Coach)
---
For more insights on the Asian VALORANT scene and upcoming content like this, be sure to like and follow VALO2ASIA on Facebook, Twitter & Instagram.
---
Cover photo courtesy of Colin Young-Wolff/Riot Games