The Game Changers lineup that has been in the works since the start of the year has finally been revealed.
INDIA – Global Esports has announced the signing of a Game Changers roster, dubbed Global Esports Phoenix (GE Phoenix). The team is currently in the middle of their campaign in the open qualifier of VCT Game Changers APAC Open 1. 
The organization stated in the announcement, "It's time for GE Phoenix to rise again. Their journey may not be easy, and so we hope you give them the same love and support. We hope their journey inspires more girls in India to take up gaming as a profession." the announcement reads. 
The news sees Global Esports joins the long list of major Asian organizations that have joined the Game Changers ecosystem this season, which includes Rex Regum Qeon, Dewa United Esports, Dominatus, Kizuna Esports, Tiger Wong Valkyrie, and more.
ALSO READ: MLT Esports on hiring team therapist – "It's our duty to invest in things that can help their mental health"
The all-Indian team has been in the works since the beginning of the year under the pseudonym 'Grace Esports'. During the OFF//SEASON period, they emerged as champions in the Windows 11 Skyesports Grand Slam, the first all-female LAN tournament ever held in India.
The team was remarkable throughout the two-day event, winning every group stage match before carrying their momentum into the final against Balak Paneer. In a commanding display, they secured a 2-0 victory and claimed the highly coveted trophy.
Global Esports Phoenix sees some players reunited after playing with each other in previous teams. Muffinloop, MeowK16, and KiRi played together under the Asteria banner last year, while Hyphae was seen for a brief period with the VLT Asteria roster in two matches. The roster is rounded out by BAiLA, who joins from Entrare Esports, and Rose, who was last seen playing with The World Of Battle in the last chance qualifier last year. It has been confirmed that BAiLA will serve as the sixth member of the team.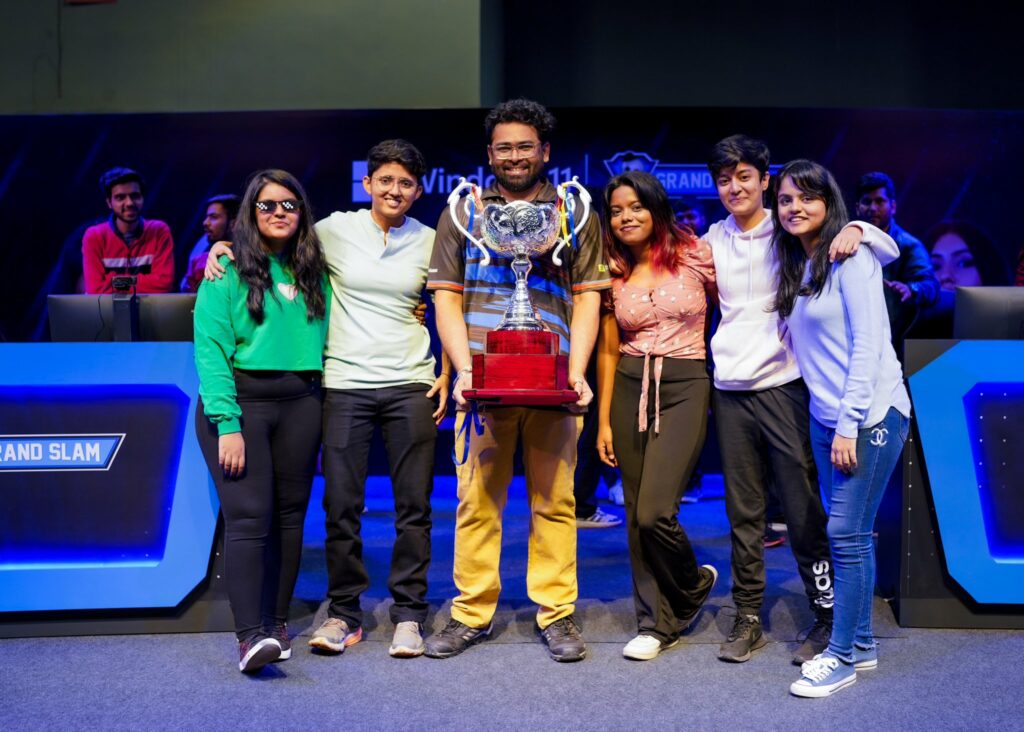 Standing behind the team will be Kraif. The Australian was most recently seen active in North America's collegiate and Game Changers academy scene. KappA, on the other hand, will assist Kraif, bringing his wealth of experience competing at the top level of South Asian VALORANT.
Global Esports Phoenix are:
🇮🇳 Akanksha "muffinloop" Sukhramani
🇮🇳 Saloni "Meow16K" Pawar
🇮🇳 Keerti "KiRi" Mirani
🇮🇳 Jagruti "Hyphae" Moholkar
🇮🇳 Abisha "BAiLA" Joseph
🇮🇳 Syeeda "Rose" Tabassum
🇦🇺 Bea "Kraif" Cross (Coach)
🇮🇳 Akshay "KappA" Sinkar (Assistant coach)
---
For more insights on the Asian VALORANT scene and upcoming content like this, be sure to like and follow VALO2ASIA on Facebook, Twitter & Instagram.
---
Cover photo courtesy of Global Esports