São Paulo, Brazil, will play host to the Red Bull Campus Clutch 2022 collegiate tournament, featuring 47 teams from all around the world, on December 13-16.
BRAZIL – The 2022 Red Bull Campus Clutch World Finals will begin on December 13-16 and includes a €20,000 prize pool, where the winner takes it all. It will feature seven groups of six teams, with a best-of-one round-robin in each group. The top two teams of each group will progress to the single-elimination best-of-three playoff stage. The Red Bull Campus Clutch encapsulates the brand's "continued commitment to support the VALORANT community".
Among the 47 teams present, WERDER WEREMEM (Turkey), BaTagoR (Indonesia), Team Villainous (India), DNC Gamers (New Zealand), and Bravado Gaming (Egypt) are likely the most widely known, with the majority of their players having tasted the highest level of competition in their sub-regional VALORANT Champions Tour circuit over the years.
ALSO READ: yb joins RRQ as analyst
BaTaGor, headlined by Oliver Budi "budimeisteR" Wangge (Tarumanagara University) and Rey Sebastian "vascalizz" Pardede (Gunadarma University), emerged as the victors of the Indonesia qualifier. "We are thrilled to have won the Indonesian National Final and to represent Indonesia in Brazil. We believed from the beginning that we could win [the qualifier] because of our team's strength," budimeisteR said in a post-match interview.
Velocity Gaming's Saksham "Deadly10" Aurangabadkar and Revenant's Kasif "Paradox" Sayyed headline the lineup representing India under the Team Villainous tag. Meanwhile, Mustafa "shooterR" Kamal's Team Mystic went on to secure tickets to São Paulo following their win in the Pakistan qualifier to represent the country.
Another squad to look out for are DNC Gamers from New Zealand, featuring former REIGN and Bonkers duo in Matthew "MaiShiu" Wu and Raymond "xsus" Wang, as well as former BOBO member Dale "signed" Tang. Additionally, Vicky "Flynch" Rudyanto's BUKONG, who won the Last Chance Qualifier over Prime5 from Pakistan, could potentially make a deep run as well, having two players from Indonesia's upper-echelon circuit in VCT.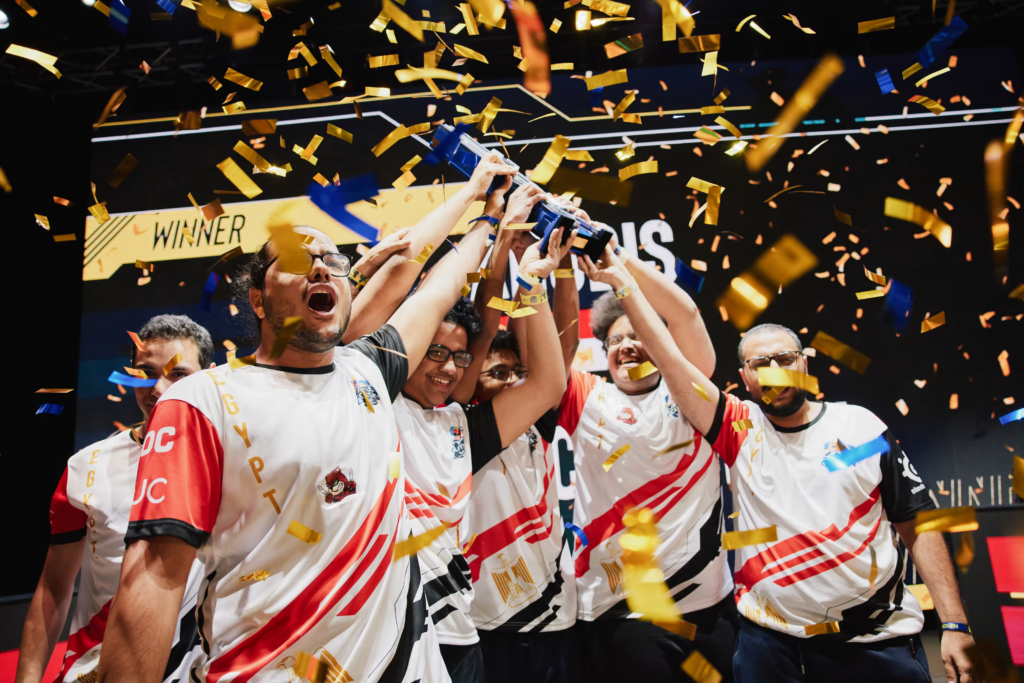 Egypt will send Bravado Gaming, consisting of returning champions Amr "fr0st" Mohamed and Ayman "Tuna" Mosaad, who lifted the 2021 Red Bull Campus Clutch trophy with Anubis Gaming after an inspired 3-2 reverse sweep victory. The inaugural edition of the event saw participation from over 50,000 students globally, according to the official announcement.
All the matches will be streamed live on Red Bull's YouTube and Twitch channels.
APAC teams traveling to Brazil are as follows:
Indonesia
BaTagoR

– budimeisteR
– P1ERCEE
– heyNF
– Rapheleen
– vascalizz
India
Team Villainous

– BuLL3T
– Deadly10
– FOX
– GauRanG
– Paradox
Japan
やすお

– Yso
– ajisan
– oikou
– Aware
– MORi
Pakistan
Team Mystic

– k1Ng
– shooteR
– SH4KA
– MUSAB
– Storax
Australia
MB5 WagyuGaming

– mcdonalds101
– MILKY
– Sinaway
– Fulvous
– Norsin
New Zealand
DNC Gamers

– signed
– xsus
– MaiShiu
– Noir
– Yifang
APAC Last Chance (Indonesia)
BUKONG

– RIZKYMD
– huliolio
– dragy
– Flynch
– Hexieris
The Red Bull Campus Clutch 2022 groups are as follows:
Group
Teams
A
– Guatemala
– USA
– India
– Sweden
– Slovenia
– Belgium
B
– Brazil
– South Africa
– New Zealand
– Romania
– Czech
– Switzerland
C
– Colombia
– Canada
– Pakistan
– Ireland
– North Macedonia
– Slovakia
D
– Chile (WILDCARD)
– Australia
– Germany
– Bulgaria
– Italy
– Netherlands
E
– Argentina
– Canada (WILDCARD)
– Montenegro
– Turkey
– Poland
F
– Dominican Republic
– Indonesia (WILDCARD)
– Egypt
– Great Britain
– Spain
– Lithuania
G
– Peru
– Kenya
– Indonesia
– Norway
– Austria
– France
H
– Chile
– Portugal
– Japan
– Denmark
– Bosnia
For more insights on the Asian VALORANT scene and upcoming content like this, be sure to like and follow VALO2ASIA on Facebook, Twitter & Instagram.
---
Cover photo courtesy of Red Bull