GodLike Esports and their VALORANT roster have parted ways five months after announcing the signing for VCL SA.
INDIA – GodLike Esports have decided to part ways with their VALORANT roster, freeing up the Indian-Filipino team to seek out new opportunities in the market as unrestricted free agents for the upcoming OFF//SEASON period.
"We are sad to announce that we are parting ways with our VALORANT roster. They have been an integral part of our organization and have represented us with excellence and professionalism. We thank them for their service and support them in their next steps," the farewell announcement reads.
ALSO READ: RAGE VALORANT returns in 2023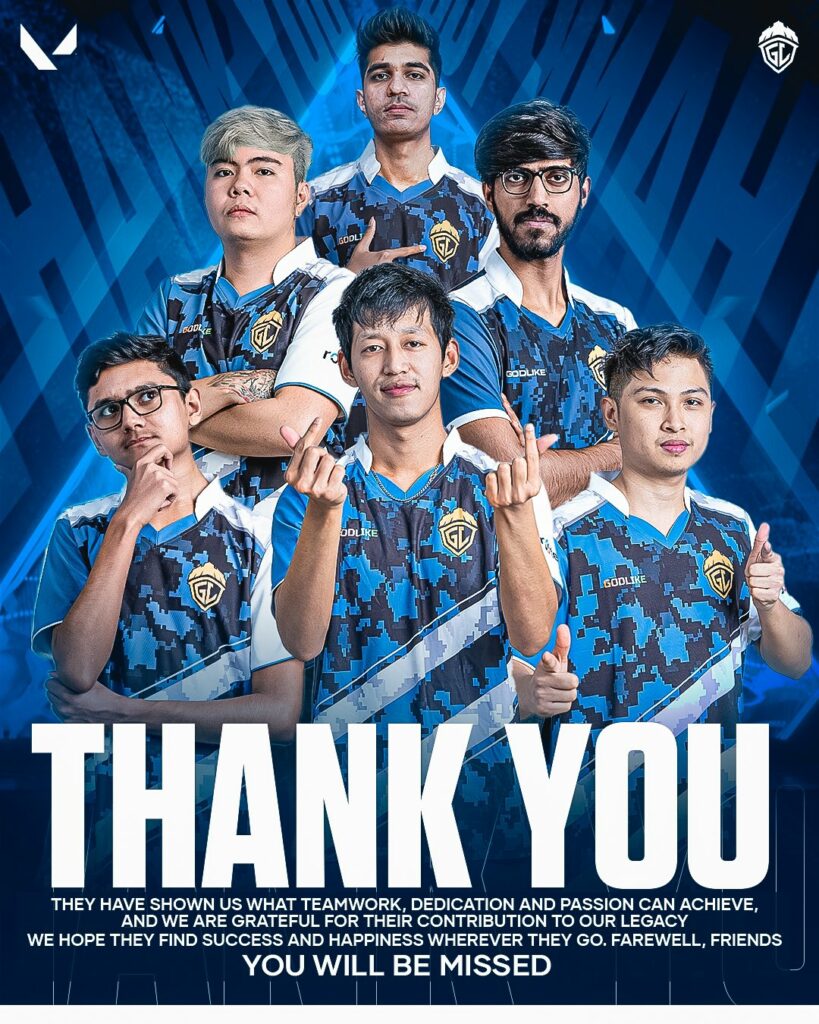 After a year-long hiatus, GodLike Esports made a comeback to the VALORANT scene in February to participate in the South Asia Challengers League. The Pune-based organization signed a high-profile roster featuring the former Enigma Gaming trio, Shakir "hikkA" Razak, Tejas "Rexy" Kotian, and Norbu "Karam1L" Tsering – the latter from a different iteration of the EG lineup.
The roster was finalized with the inclusion of two Filipino imports, Franz "Astro" del Rosario, previously of Nigma Galaxy, and Jude Patrick "Zey" Gunhuran, formerly with NAOS Esports. Furthermore, 18-year-old Jayesh "Kibo" Negi and coach Bayu "Folkslore" Dwi were integrated into the team during the mid-campaign, just ahead of the second split.
The season proved difficult for GodLike Esports, as they grappled with limited success within the Challengers League circuit. In the first Split, GDL couldn't secure any victories during the regular season and subsequently missed the playoff cut.
However, there was a slight uptick in their performance in the second split especially with Kibo on board, with one clean win over the bottom-of-the-table team, Medal Esports, and a map victory over Gods Reign and Aster Army.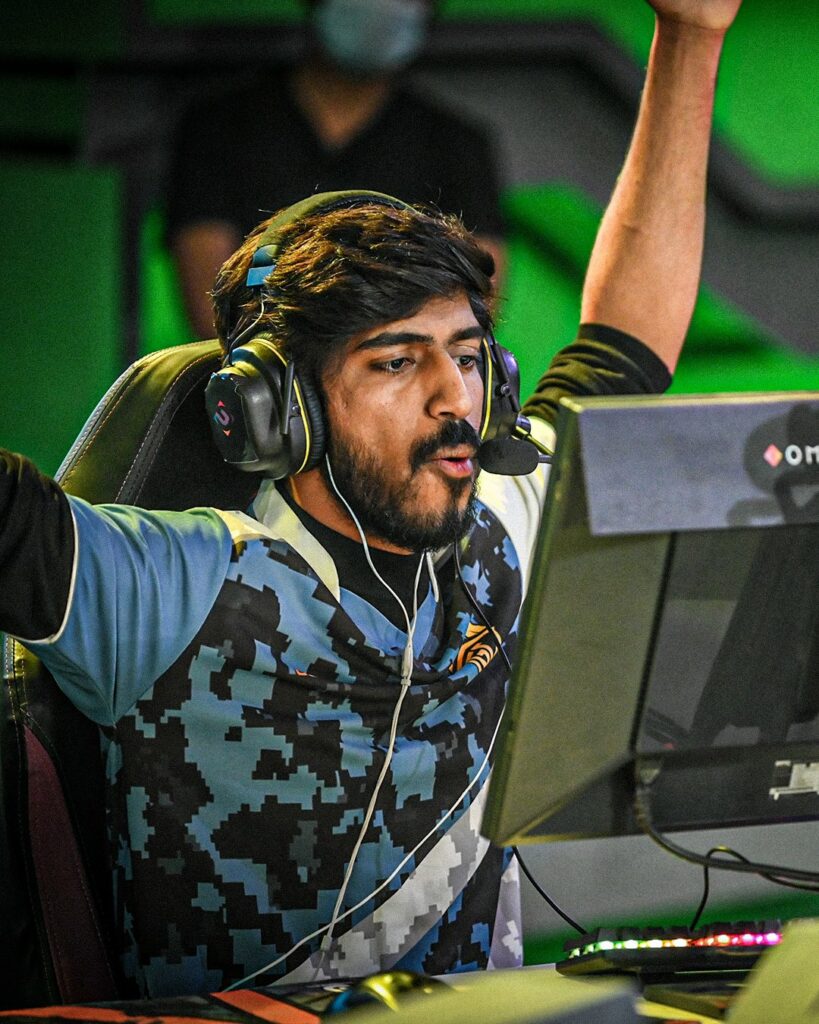 The players have all decided to go in different directions. Astro, Zey, and Kibo have all shown interest in exploring individual opportunities and making a comeback in the server to prove that their past performance with GDL did not reflect their true potential.
The Filipino duo of Astro and Zey emerged as the team's top performers in both splits, serving as the controller and sentinel respectively. Meanwhile, the inclusion of Kibo boosted the team's performance in the second split, as he effectively stepped into hikkA's role.
GodLike Esports had the following 2023 lineup:
🇮🇳 Tejas "Rexy" Kotian
🇮🇳 Norbu "Karam1L" Tsering
🇮🇳 Jayesh "Kibo" Negi
🇱🇰 Shakir "hikkA" Razak
🇵🇭 Jude Patrick "Zey" Gunhuran
🇵🇭 Franz "Astro" del Rosario
🇮🇩 Bayu "Folkslore" Dwi (Coach)
---
For more insights on the Asian VALORANT scene and upcoming content like this, be sure to like and follow VALO2ASIA on Facebook, Twitter & Instagram.
---
Cover photo courtesy of NODWIN Gaming