Cash incentives await Indonesian SEA Games esports medalists to encourage their performance at the biennial event.
INDONESIA – Indonesia has pledged to provide a total of IDR 5 billion (~US$341,000) in cash incentives for medal-performing esports athletes at the 32nd Southeast Asian Games, prepared by The Indonesian Esports Central Board (PBESI). The Daily Chairman of PBESI, Drs. Bambang Sunarwibowo, S.H., M.Hum., announced this during a send-off ceremony for the Indonesian esports delegation on Wednesday, March 3rd.
The Indonesian delegation for the upcoming SEA Games comprises a total of 599 athletes, with 38 of them representing the country in various esports titles such as VALORANT, Crossfire, Mobile Legends: Bang Bang (Male and Female), as well as PUBG (Solo and Team). This figure does not include an additional 43 support staff for esports, according to Kompas.
ALSO READ: SEA Games 2023 – VALORANT group stage schedule revealed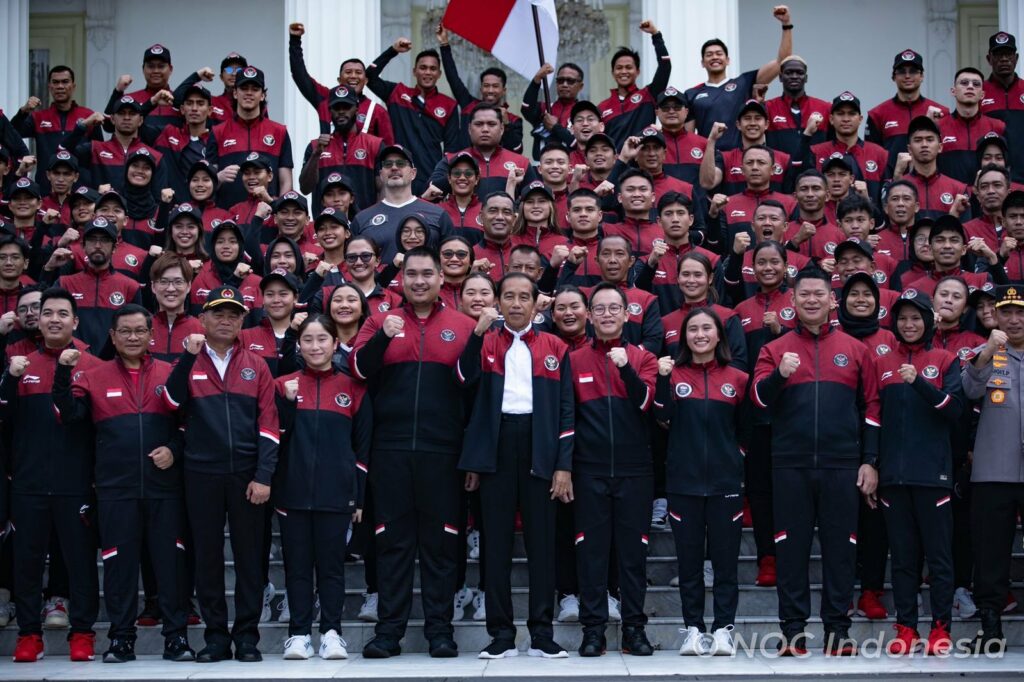 Indonesian esports athletes were awarded a total bonus of IDR 3.8 billion in the previous SEA Games, but the bonus for medal-winning athletes in the upcoming 2023 SEA Games has been raised significantly to IDR 5 billion.
"Bonuses are prepared by PBESI because we also prepared bonuses for [esports] athletes who won medals in the previous SEA Games. We have prepared around IDR 5 billion in total," he said during the send-off event in Jakarta.
A detailed breakdown of the bonus amounts for each medal from the total amount has yet to be provided. "I didn't calculate it in detail. The Chairman of PBESI has prepared around IDR 5 billion," said the man who also serves as the Secretary General of the National Intelligence Agency (BIN)."
Indonesia will compete in six out of the nine esports titles at the Games, aiming to achieve overall champion status and winning four gold medals, three silver medals, and one bronze medal set by the esports federation. "Our goal is indeed to win four gold medals, but still, I believe the chance to win all the gold medals is in your hands. It's entirely up to you," said Sunarwibowo.
Last month, the Indonesian national VALORANT team also conducted a bootcamp in South Korea to improve their performance.
"I believe this training camp will significantly improve our gameplay, experience, and knowledge about VALORANT. Currently, VCT Pacific, the highest level of VALORANT esports, is being held in Korea," said Bryan "Gemma" Setiawan. "By training in Korea, we can expand our network, perform better during scrims, and elevate our overall performance," he added.
The Indonesian VALORANT roster is as follows:
Delbert "deLb" Tanoto
Bryan "Gemma" Setiawan
Sheldon "NcSlasher" Andersen
Oliver Budi "m0rea" Wangge
Willy "sayoo" Ivandra
Nanda "asteriskk" Rizana
Kevin "Eeyore" Gunawan
Baskoro Dwi "roseau" Putra (Head coach)
Iqbal "kyloo" Mauldhan (Coach)
Rafi "frostmind" Diandra (Coach)
---
For more insights on the Asian VALORANT scene and upcoming content like this, be sure to like and follow VALO2ASIA on Facebook, Twitter & Instagram.
---
Cover photo courtesy of NOC Indonesia