With the regular season played out, the playoff bracket for WCG VCL Korea Split 2 is now known.
SOUTH KOREA – With the conclusion of the regular season, six teams are left standing in WCG VCL Korea Split 2, vying for the first-place prize of KR₩25,000,000 (~US$18,866) and a spot in the Pacific Ascension tournament.
Unfortunately, two bottom-placed teams, Our Growth Story and CNJ Esports, had their season brought to a premature conclusion as they were unable to progress to the next round after obtaining records of 2-5 and 1-6, respectively, in the regular season.
The remaining six will compete in a best-of-three, double-elimination bracket, where KR₩75,000,000 (~US$56,597) will be at stake.
ALSO READ: SEA Games 2023 – Indonesia to reward esports athletes up to ~US$341,000 in bonuses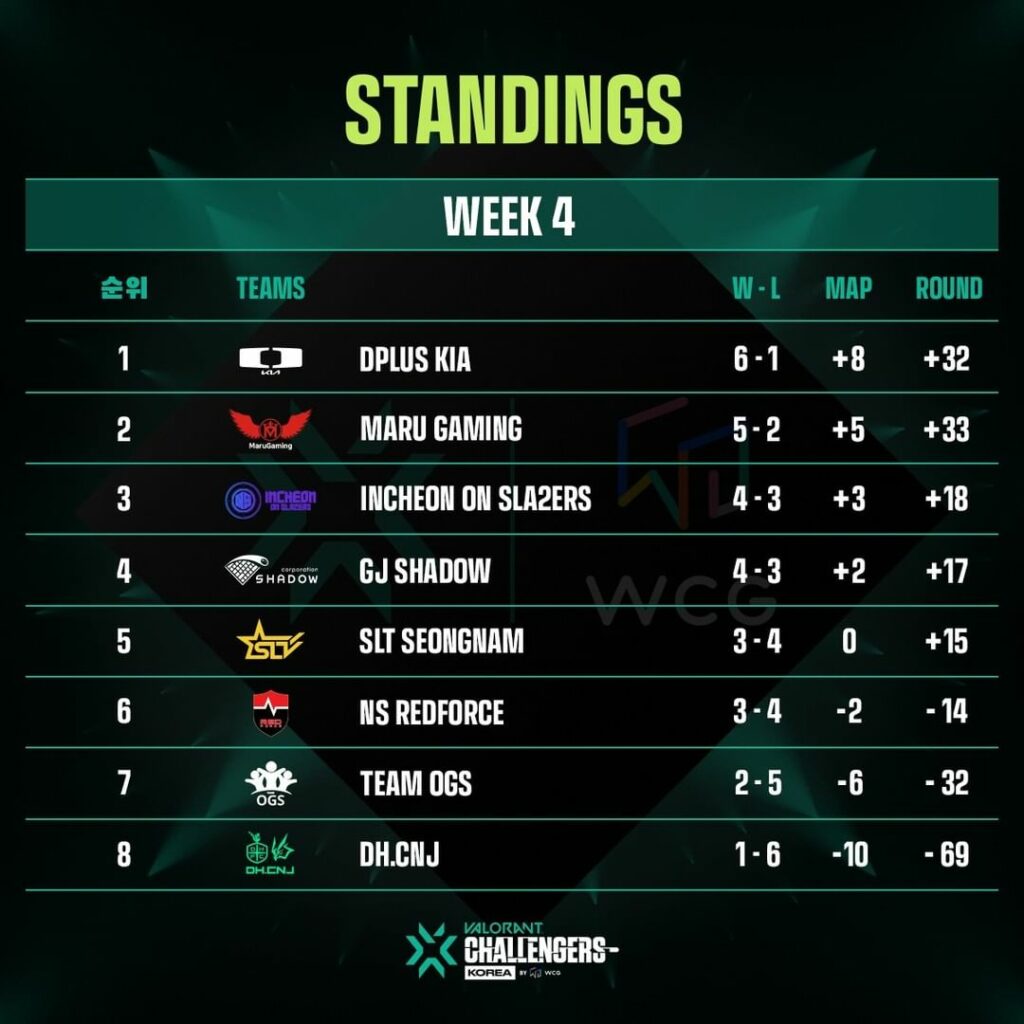 Dplus KIA and Maru Gaming assured themselves a spot in the upper-bracket semi-finals after topping the regular season, and now await the winners of the first two matchups on Thursday, May 18. The former will enter the knockout stage with high confidence, having lost only one series to SLT Seongam in the second week of the regular season, whereas the latter lost only two series to Incheon On Sla2ers and Dplus KIA.
The playoffs will kick off on Wednesday, May 17, with a clash between Gwangju Shadow (formerly Shadow Corporation) and SLT Seongam (previously Rio Company). It will be followed by a matchup on the same day between Incheon On Sla2ers and Nongshim RedForce.
The victorious team of WCG VCL Korea Split 2 will secure the highly sought-after spot in the Pacific Ascension tournament, which bestows a two-year promotion into the exclusive VCT Pacific League in the following season.
Below you can find the schedule for the playoffs, which will culminate with a best-of-five title decider on June 3 at 3 PM SGT (UTC+8):
Wednesday, May 17
3 PM SGT – Gwangju Shadow vs. SLT Seongam
6 PM – On Sla2ers vs. Nongshim RedForce
Thursday, May 18
3 PM – Dplus KIA vs. GJS/SLT
6 PM – Maru Gaming vs. ONS/NS
Wednesday, May 24
3 PM – Lower Bracket Quarter-finals #1
6 PM – Lower Bracket Quarter-finals #2
Thursday, May 25
3 PM – Upper Bracket Final
6 PM – Lower Bracket Semi-final
Friday, May 26
3 PM – Lower Bracket Final
Saturday, June 3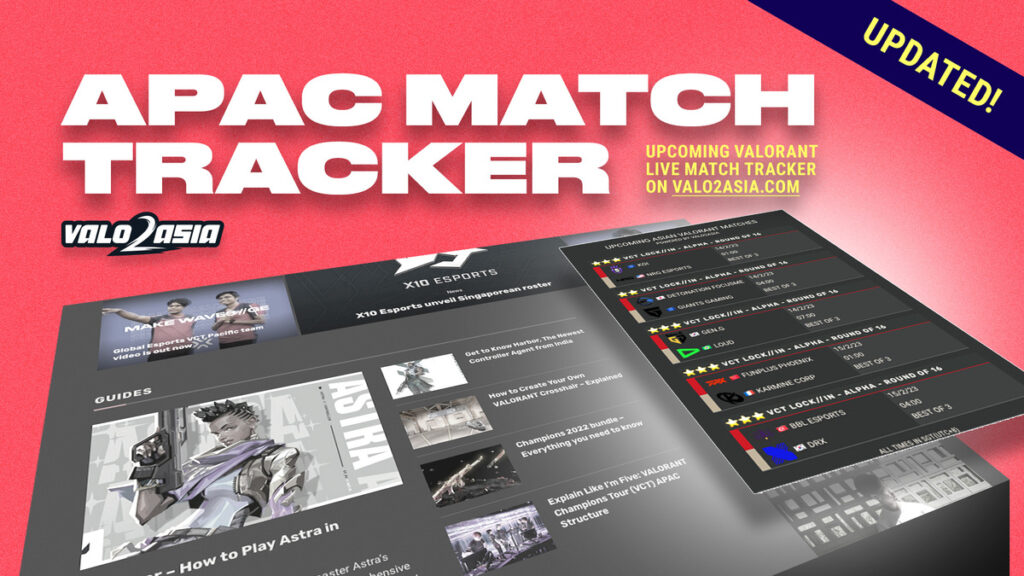 Get ready for non-stop action with VALO2ASIA.com! We bring you the pulse of APAC's most electrifying matches with our real-time match ticker, updated daily to keep you in the loop on all the latest. Our star rating system rates the importance of each match based on factors such as the teams' lineups, tournament rounds, and prestige.
From WCG VCL Korea Split 2 to other major tournaments, we've got you covered with the most comprehensive coverage in the region with accurate schedules in Singaporean Time (UTC+8). Explore VALO2ASIA's match ticker now on the right side of our website!
---
For more insights on the Asian VALORANT scene and upcoming content like this, be sure to like and follow VALO2ASIA on Facebook, Twitter & Instagram.
---
Cover photo courtesy of VALORANT Esports Korea