The news of the Maru Gaming players' contracts not being renewed comes after respectable finishes in the recently-concluded Korean Challengers circuit 2022.
SOUTH KOREA – Maru Gaming no longer houses a VALORANT roster for the time being with all its players' release. The news of Maru Gaming parting ways with its roster follows the end of WCG VCL Korea Split 2, where the team headlined by former Gen.G player Kim "Secret" Ha-jin finished third after losing to Dplus KIA and SLT Seongnam in the playoffs. 
The players themselves, with the exception of Kang "BeYN" Ha-bin, have taken to Twitter to express their intentions of exploring individual opportunities elsewhere, including the possibility of international offers. Meanwhile, Maru Gaming has yet to reveal whether it will field another VALORANT roster in the future.
Having formed in January out of a mixture of free agents, Maru Gaming have had a successful second season in the Korean Challengers circuit. The initial roster consisted of former Orangutan member Yang "Persia" Zi-on, former HolyMolly duo Park "Felix" Hyeon-ho and Ahn "Hermes" Byeong-wook, as well as former World Game Star longstanding member Kim "HANN" Dong-ho before Kim "Secret" Ha-jin replaced him for Split 2. Former DRX trainee Kang "BeYN" Ha-bin rounded out the roster.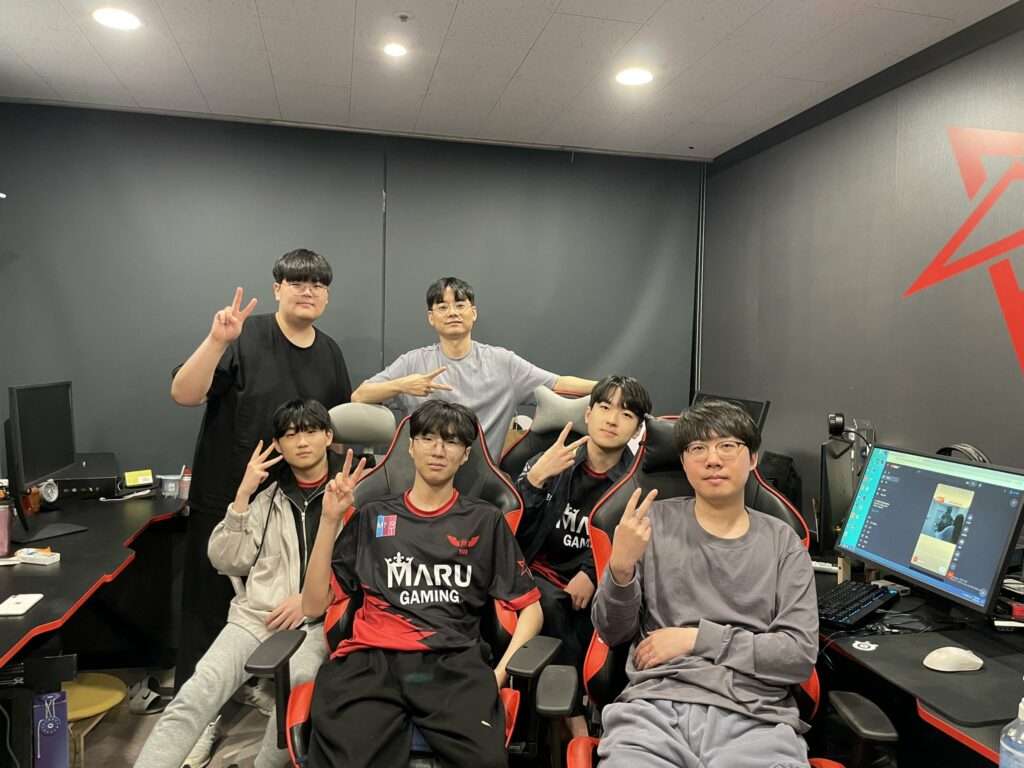 They achieved impressive results with two second-runners-up finishes in both WCG VCL Korea Split One and Two, finishing closely behind Dplus KIA and SLT on both occasions. 
This development follows a trend observed in other Pacific regions, where teams are parting ways due to the uncertainty surrounding the upcoming OFF//SEASON period, including KR Split 2 runners-up SLT Seongnam. 
However, Leo Faria, the Global Head of VALORANT Esports, has reassured the community that "details on the 2023 offseason are coming" and that there will be significant changes to the tier-two ecosystem next year. "I acknowledge this year is a bit tough, but we're very committed to making tier two [scene] thrive."
As the OFF//SEASON approaches, the former Maru Gaming players are hopeful of finding new organizations to support them during this period.
Maru Gaming were:
🇰🇷 Yang "Persia" Zi-on
🇰🇷 Park "Felix" Hyeon-ho
🇰🇷 Ahn "Hermes" Byeong-wook
🇰🇷 Kang "BeYN" Ha-bin
🇰🇷 Kim "Secret" Ha-jin
🇰🇷 Jung "OD" Jin-myung (Coach)
---
For more insights on the Asian VALORANT scene and upcoming content like this, be sure to like and follow VALO2ASIA on Facebook, Twitter & Instagram.
---
Cover photo courtesy of VALORANT Esports Korea