The Last Dance for BAAM is over. 
VIETNAM – Team Big BAAM have dropped their team, with the players going their separate ways, the Vietnamese organization has announced. 
This iteration of the Team Big BAAM roster was assembled in November of last year, signifying the organization's resurgence in the competitive VALORANT scene following their disbandment in July, which occurred after the culmination of the 2022 VCT APAC Stage 2 Challengers.
While the core of the team had only been together for six months, Nguyễn "P1nA" Nam and Phạm "d0rf" Quốc had by far the longest tenure under the organization's banner, representing the team since October 2020 when it was still known as Steal Your Glory, and even competing in local community tournaments before Vietnam's inclusion in the official VCT circuit. The team's pinnacle was reached when they secured a 5–6th place finish in the 2021 VCT Southeast Asia Stage 3 Challengers Playoffs.
ALSO READ: Kizuna Esports part ways with VALORANT male roster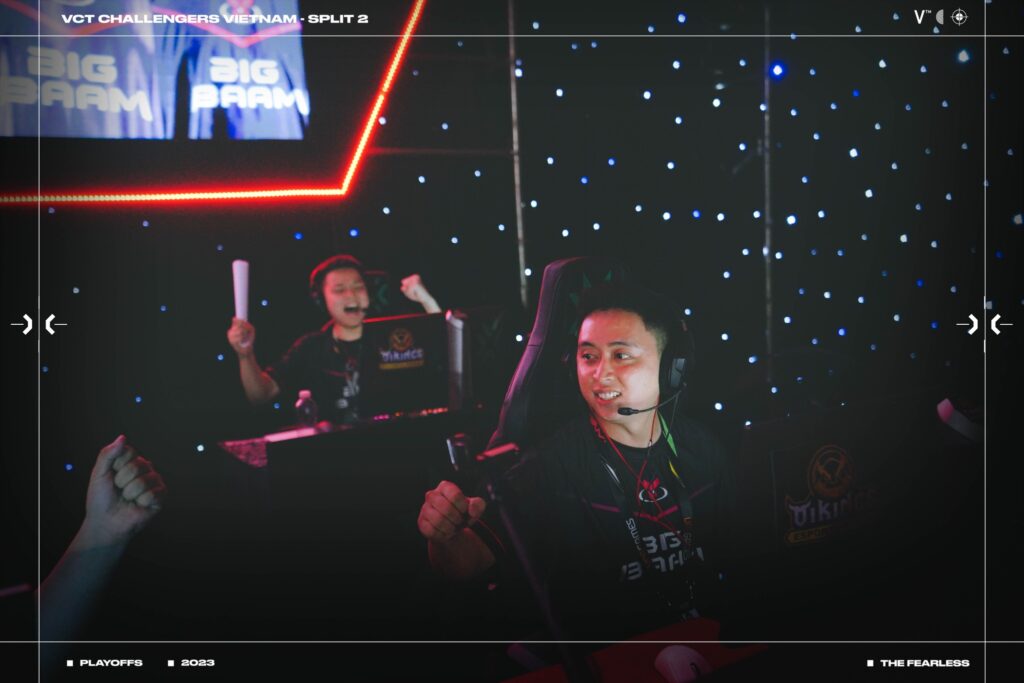 During their final performance together in Ho Chi Minh City, P1nA and d0rf achieved the highest VLR ratings on the team, with 1.18 (#6) and 1.15 (#8), respectively.
The disbandment news was revealed in a post-match interview with player and coach Hoàng "ViV" Việt (previously Vizzz) after their defeat in the lower semi-final of VCL Vietnam Split 2 against Tim Tài Trơ. "This could be the team's last tournament. Each member may move to other teams or have individual commitments," ViV expressed his emotions and shared his feelings after the 1-2 loss. Team Big BAAM's official Facebook page also confirmed, "This will be the final match where you see these six names playing together."
Team Big BAAM entered VCL Vietnam Split 2 as a highly regarded team, with aspirations of making deep runs in the bracket and securing offline appearances, building upon their second-place finish in the previous split. They successfully qualified for the offline finals with a 4-3 regular season record, but unfortunately, defeats against Fancy United Esports and 3T marked the conclusion of their run under the BAAM banner.
The disbandment of Team Big BAAM is a significant loss to the Southeast Asian scene, as the team has gained recognition since 2021. It housed renowned players in the Vietnamese scene, such as Ngô "crazyguy" Công Anh, who now competes for Bleed Esports, and Fancy United Esports player Phan "Gin" Gin, who briefly competed with BAAM's sister team, OK.
The players formerly of Team Big BAAM are:
🇻🇳 Phạm "d0rf" Quốc
🇻🇳 Nguyễn "P1nA" Nam
🇻🇳 Bùi "BMV" Vũ
🇻🇳 Nguyễn "Nhatthong2k" Thống
🇻🇳 Hoàng "alyaL" Hùng
🇻🇳 Hoàng "Vizzz" Việt
---
For more insights on the Asian VALORANT scene and upcoming content like this, be sure to like and follow VALO2ASIA on Facebook, Twitter & Instagram.
---
Cover photo courtesy of VALORANT Esports Vietnam