"Who prepared better gonna win this game," Kyrylo "ANGE1" Karasov said ahead of their game against KRÜ Esports at VCT LOCK//IN – Omega Bracket. 
BRAZIL – Natus Vincere in-game leader Kyrylo "ANGE1" Karasov spoke to members of the media during a pre-event press conference, where he discussed the highly anticipated Omega Bracket matches at VCT LOCK//IN, the arrival of Mehmet "cNed" İpek, and the changing competitive landscape in VALORANT Esports this year.
With the former FunPlus Phoenix quartet joining cNed under the renowned Natus Vincere banner, ANGE1 sees it as a fresh start, and he believes that last year's momentum cannot be carried into the new year, as the competition is becoming "three times harder". 
"I do not think it is possible to carry something from the last year for anyone here because the competition becomes three times harder," is the 33-year-old's answer when asked about carrying his team's momentum from last season when FunPlus Phoenix came out on top as Masters Copenhagen champions.
ALSO READ: ZETA XQQ & Sentinels SyykoNT – "We are just focused on qualifying for [Masters] Tokyo"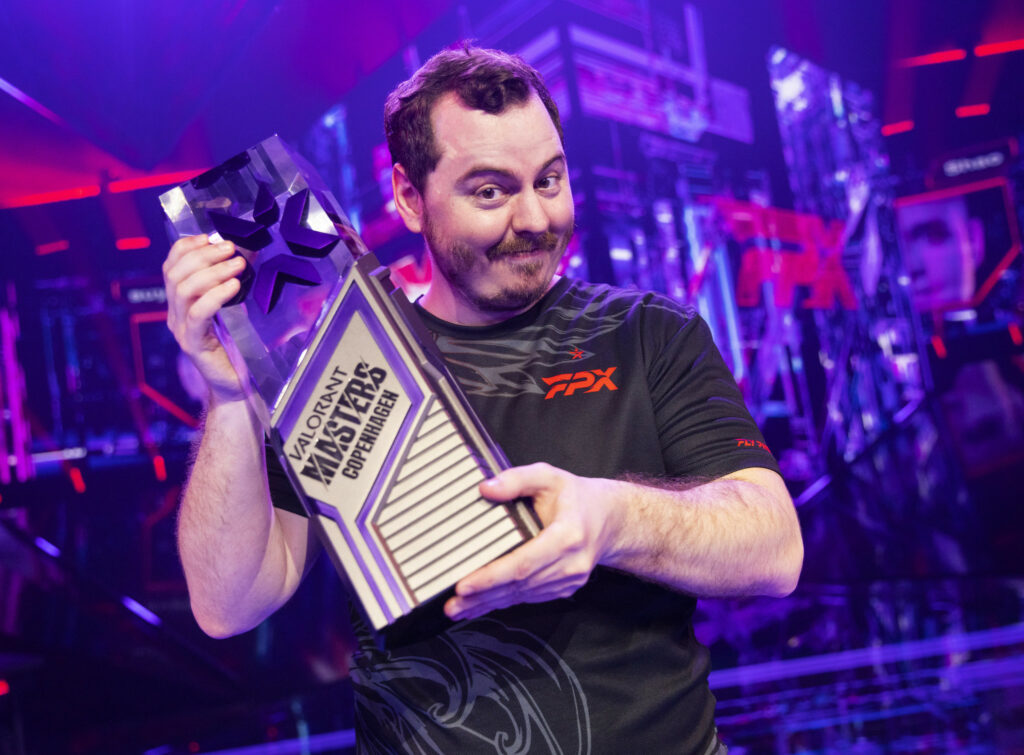 With cNed, the winner of the inaugural VALORANT Champions, joining the team to replace Ardis "ardiis" Svarenieks's position, ANGE1 will be hoping to continue the lineup's successful run. The well-respected veteran from Ukraine is not a stranger to leading Turkish players, having previously shared the same banner with Turkish CS star Özgür "woxic" Eker on HellRaisers, where they together won the CIS Minor for FACEIT Major London 2018. 
He acknowledged that it has become significantly tougher this year, with all organizations trying to assemble the best roster possible. "At this moment, I think for anyone who wants to win at least some tournaments this year, they need to work like three to four times harder than [they did] previously." 
ANGE1 was also asked about the EMEA region's performance in the Alpha Bracket and if he thinks the region will do better in Omega. He said, "In theory, I feel like we, Fnatic, and Team Liquid are the strongest rosters on paper for now. Unfortunately, we have been drawn in the same bracket, so we cannot see an EU final, but who knows how it is going to go." 
He noted that the new meta, new teams, single elimination tournament format, and the addition of new maps and agents could make it a challenging and unpredictable competition. However, he remains confident that the EMEA teams have a strong chance of winning this part of the bracket. "It should be EU teams winning this part of the bracket."
---
For more insights on the Asian VALORANT scene and upcoming content like this, be sure to like and follow VALO2ASIA on Facebook, Twitter & Instagram.
---
Cover photo courtesy of Colin Young-Wolff/Riot Games