NUTURN Gaming have parted ways with its remaining two members, the Korean organization announced today.
The release of Jung "peri" Bum-ki and coach Jeong "Jaemin" Jae-min marks an end to NUTURN Gaming's eleven months tenure with its initial core lineup.
"My journey in NUTURN is over. It was so nice to be able to play with good teammates over the past year and it was a great experience. Thank you to all the fans who support me, and I will run for a better future." peri said in his official statement.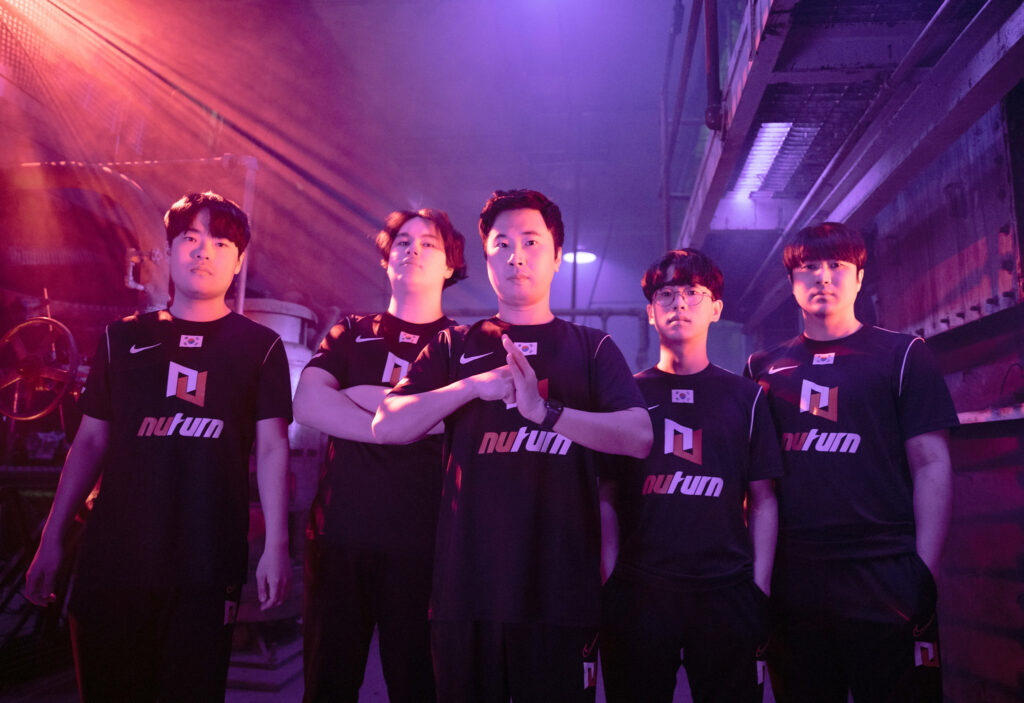 Peri and Jaemin follow in the footsteps of the other four players who have left in a series of announcements earlier last month. Park "allow" Sang-wook and Seo "Suggest" Jae-young were the first to reveal their departures and followed by Kang "solo" Keun-chul, who announced his retirement at the same time. Yoon "Hyeoni" Hyun-seok parted ways three days later, leaving only peri by himself in the lineup.
ALSO READ: solo retires – A Tribute to one of South Korea's most experienced FPS players
The 30-year-old peri has been a part of the team since September 2020, when they were still known as PROPARTY. After being acquired by NUTURN, the team gained notoriety as one of the highest-ranked teams in Korea alongside long-standing rivals Vision Strikers, particularly during the first year of VALORANT. peri and company most notably qualified for the first international VALORANT competition, Masters 2 Reykjavik, where they were able to replicate their success abroad and finished third after defeating Sharks Esports and Version1.
The squad, however, had a tumultuous run after that, placing sixth in the VCT Stage 3 Challengers Playoffs and missing out on Champions qualifying through the Last Chance Qualifier following a semi-final loss to DWG KIA.
NUTURN has no players remaining on their VALORANT roster for now. However, reports of a new NUTURN lineup have been circulating recently, with the team anticipated to unveil their newest lineup in the near future.
NUTURN Gaming's lineup at VCT Asia-Pacific Last Chance Qualifier were:
🇰🇷 Park "allow" Sang-wook
🇰🇷 Seo "Suggest" Jae-young
🇰🇷 Jung "peri" Bum-ki
🇰🇷 Kang "solo" Geun-chul
🇰🇷 Yoon "hyeoni" Hyun-seok
🇰🇷 Jeong "Jaemin" Jae-min (Coach)
---
For more insights on the Asian VALORANT scene and upcoming content like this, be sure to like and follow VALO2ASIA on Facebook, Twitter & Instagram.
---
Cover photo courtesy of Colin Young-Wolff/Riot Games