The last Asian team at the event has been sent packing by the incumbent Masters champions of Gambit.
X10 CRIT have been ousted from VALORANT Champions after losing 1-2 in the quarter-finals against Masters 3 Berlin champions of Gambit. One of the event's breakthrough teams ended their VCT campaign on a strong note with victories against Brazil's Vivo Keyd, North America's Envy, as well as close matchup against Gambit Esports.
Hailing from Thailand, X10 CRIT came into the most prestigious VALORANT tournament of the year after suffering early elimination in the FPSThailand competition by local rivals Sharper Esport and FULL SENSE. Many questioned the Reykjavik qualifying team's ability to perform well. However, Crws' claim about saving strategies for Champions proved to be accurate in light of their present success. Following a heartbreaking loss to Envy in the first match, X10 CRIT rebounded to defeat Keyd Stars and upset Envy, eliminating the Masters 3 Berlin runners-up.
X10 CRIT qualified for the playoffs alongside their SEA compatriot Team Secret, who did so by defeating Crazy Raccoon and Team Vikings despite eventually being eliminated on the first day of the playoffs by European mixture Acend.
ALSO READ: Team Secret, Cloud9 Blue eliminated from VALORANT Champions 2021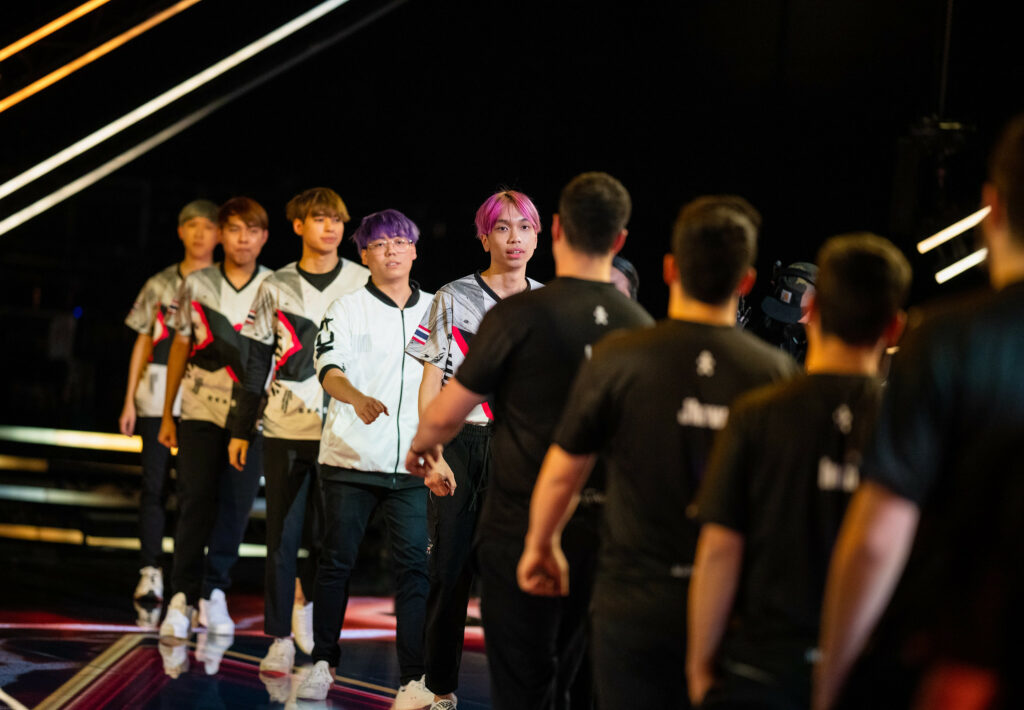 The second day of the playoffs saw Gambit Esports edge past X10 CRIT in a three-map thriller. Gambit dominated the first half of Fracture's opening map, grabbing a 9-3 lead. Despite a valiant attempt, Gambit proved to be too powerful, culminating in a 13-7 triumph for Gambit Esports. The second map was Gambit's selection of Ascent. Thai team stunned Gambit Esports by winning the map 13-7, while Breeze saw Timofey "Chronicle" Khromov take his side to a razor-thin 7-5 lead until they stepped on gas fuel to finish the map with the same score as the previous two and eliminate X10 CRIT, 2-1.
Following the end of day two of the playoffs, four teams remain at VALORANT Champions, vying for the U$350,000 first-place prize. Day 3's matchups, which begin at 01:00 on Saturday, are as follows:
Acend vs. Team Liquid – 01:00
Gambit Esports vs. KRU Esports – 04.00
---
For more insights on the Asian VALORANT scene and upcoming content like this, be sure to like and follow VALO2ASIA on Facebook, Twitter & Instagram.
---
Cover photo courtesy of Michal Konkol/Riot Games