Former WeMade FOX and MVP.PK member Keun-chul "solo" Kang has hung up the mouse at the age of 33. 
NUTURN Gaming has announced Keun-chul "solo" Kang's retirement from competitive VALORANT, bringing an end to a career that began in 2005 and spanned across four different titles: Counter-Strike, Counter-Strike Online, Counter-Strike: Global Offensive, and VALORANT.
"I will retire with all of the happy moments and good memories. I would like to thank the fans who have supported and believed in me for a long time."

– Keun-chul "solo" Kang said on Twitter.
ALSO READ: Benkai on Asian parents and why the Asian scene is behind – Should you give up?
---
The early and golden days of solo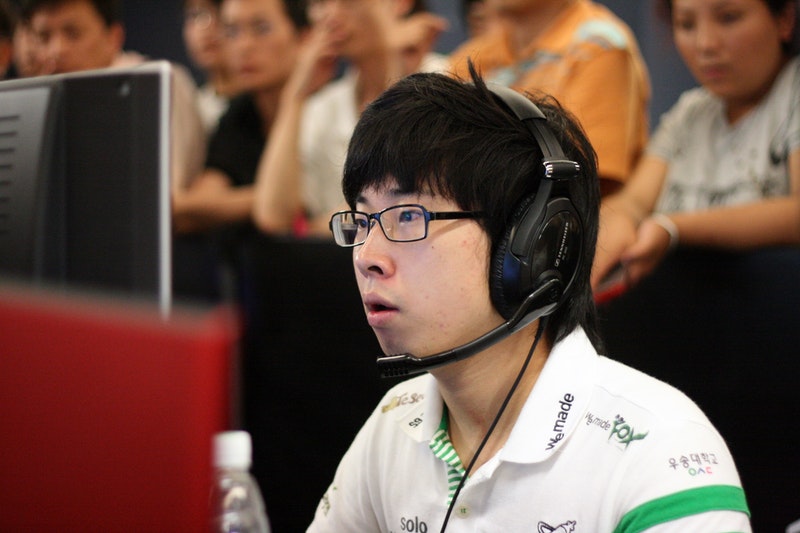 Solo concluded a long career in competitive esports that goes back to Counter-Strike 1.6. "During 1st grade in middle-high school, guys at a PC cafe were talking about a certain tournament and saying how cool it would be to become a national team for Counter-Strike. I only thought there were national teams for traditional sports, but then I realized I can become a national representative as a gamer." solo said to official VCT.
During the 1.6 era, solo rose to prominence as one of the finest Korean players. It goes back to 2005 when project_kr formed around solo as their star player. They made name for themselves for the first time on the international stage when South Korea hosted World e-Sports Masters (WEM) 2005. Solo, together with Seon-ho "termi" Pyeon as his longtime partner, achieved a highly respectable 2nd place, ahead of HeatoN's Ninjas in Pyjamas and team9.
Fast forward to 2009, solo helped WeMade FOX in qualifying for more than eleven international appearances in that year alone. World eSports Masters 2010 was one of his most prestigious international trophies, with the team upsetting Evil Geniuses, Frag eXecutors, and SK Gaming on their path to victory. 
However, in 2011, solo took a break from esports to undergo his compulsory two-year military service stint. 
---
Not big as before, but still a gold
He made the return to Counter-Strike in 2016 when Team MVP announced the creation of MVP.PK CS:GO, together with former members of WeMade FOX and project_kr. By boasting five players of international pedigree, MVP.PK, together with solo, quickly gained notoriety as the best Korean representative once again.
Despite not reaching the same heights in the new title, the lineup managed to be one of the most dominant APAC teams. CS:GO Asia Summit, ZOTAC Cup Masters 2018 Asia, eXTREMESLAND Asia 2018, and Cobx Masters Phase 2 are among the trophies MVP.PK lifted with solo.
"After our brief stint in CS Online as project.kr, we were looking to see what else we could do when that game died, and Can Yang reached out to us to join MVP. Of course, being close teammates meant we got to learn the game at the same time, so it was easier to share and learn and grow together in the new environment." solo said to CSGO2ASIA.com when asked about his return to CS:GO. 
Age doesn't matter
solo then transitioned to VALORANT at the age of 32 and took part in some of the most significant competitions in 2020 with PROPARTY. However, it was not until 2021 that solo regained his footing in his fourth professional game and became one of Korea's most powerful forces with NUTURN Gaming. 
During the first year of VALORANT, it was always a head-to-head battle with Vision Strikers for the title of South Korea's best team. While Vision Strikers dominated the domestic scene, they stumbled upon qualifying for their first international LAN by NUTURN.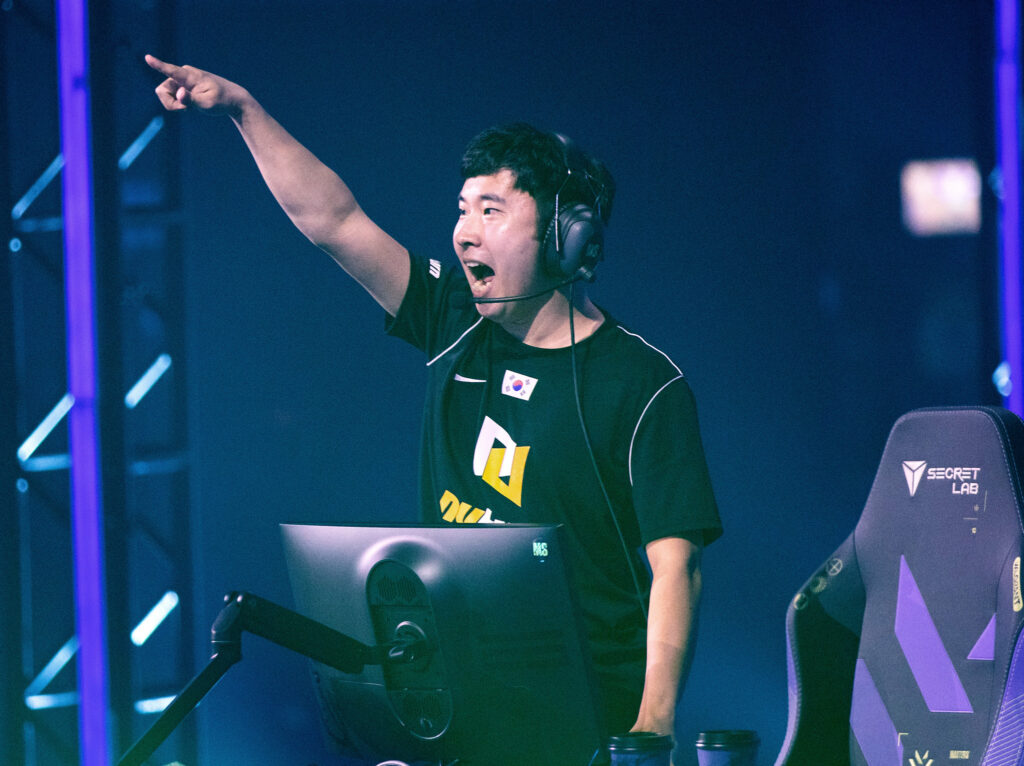 Representing Korea in VALORANT's first international LAN, Masters 2 Reykjavik, remains solo's most notable VALORANT achievement to date. The team beat Sharks Esports and Version1, ultimately coming in third place after being defeated by Sentinels and Fnatic. And behind NUTURN and Korea's sharp rise in VALORANT is solo's brain, with decades of experience in a high-pressure LAN environment.
Their next Masters campaign ended with them failing to secure tickets to Berlin after losing in the quarterfinals against DWG KIA. Later, in the Last Chance Qualifier to Champions, NUTURN was pushed out to the lower bracket by eventual champions FULL SENSE. A domestic conflict had erupted. NUTURN Gaming defeated F4Q before being ousted by DWG KIA, the same team who destroyed their Masters 3 Berlin hopes. This year's VCT campaign concluded without Champions qualification, which saw Park "allow" Sang-wook and Seo "suggest" Jae-young leaving the team ten days before solo's retirement.
ALSO READ: NUTURN, DWG KIA eliminated from VCT APAC Last Chance Qualifier
---
After 16 years…
Solo has attended at least 72 major offline tournaments throughout his Counter-Strike career and six in VALORANT despite the whole pandemic situation throughout the game's first year. 
He has over 152 official maps played, according to Liquipedia, since May 2020, with Breach and Killjoy being his most-played agents.
With solo's retirement, there is only peri left from the legendary WeMade FOX lineup who is still playing professionally.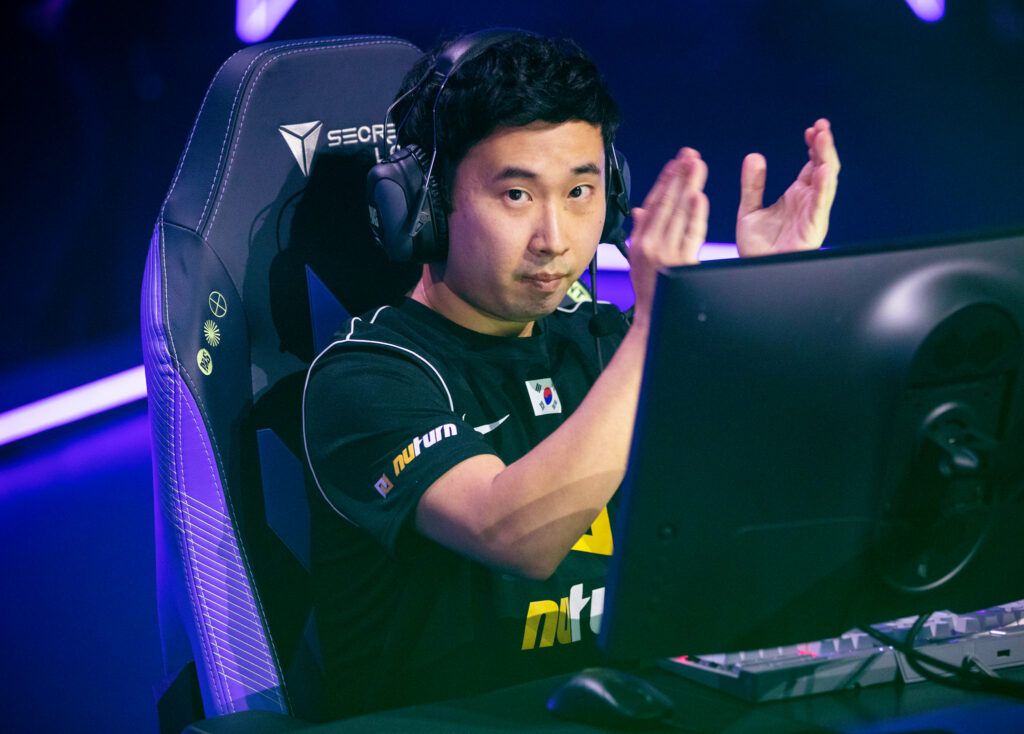 solo's notable international achievements include:
2nd – Intel Extreme Masters II 2008
2nd – ESWC 2008
1st – IEF 2008
1st – WEG e-Stars 2009
2nd – GameGune Mexico 2009
1st – IEM IV Asian Championship Finals 2010
2nd – Counter-Strike Online World Championship 2014
1st – Counter-Strike Online World Championship 2015
3rd – IeSF World Championship 2017
5th-8th – WESG 2017
1st – CS:GO Asia Summit 2018
1st – eXTREMESLAND ZOWIE Asia 2018
2nd – VCT Masters 1: Korea
1st – VCT Stage 2 – Korea Challengers Playoffs
3rd – VCT Masters 2: Reykjavik
Despite his retirement, the 33-year-old Korean did mention that he will endeavor to continue working behind the desk as a coach for a yet-to-be-finalized team.
NUTURN Gaming are now left with one player:
🇰🇷 Jung "peri" Bum-ki
🇰🇷 Jeong "Jaemin" Jae-min (Head coach)
---
For more insights on the Asian VALORANT scene and upcoming content like this, be sure to like and follow VALO2ASIA on Facebook, Twitter & Instagram.
---