Oasis Gaming have finalized their team with the addition of four new players.
PHILIPPINES – Oasis Gaming have officially completed their roster ahead of the start of VCT Philippines Split 1 with the additions of former Bren Esports duelist Xavier "xavi8k" Juan, former RRQ duo Jed "Drax" Jamir and Nathaniel "Nexi" Cabero, as well as former Action PH player George "Georggyyy" Lachica.
The announcement does not come as much of a surprise to those who are familiar with the Filipino scene, as five members of the revamped roster already made their debut at the Mineski VxV 2022 Playoffs in a positive fashion, taking down Sanguine Rebels Dragons, SR Nacague, and South Built Esports en route for a runners-up placement. Franz Kevin "Kevzii" Dingal was on the roster for a short period during the off-season before the organization let him explore his option for 2023.
ALSO READ: DRX reach contract extension deals with MaKo, Rb, Zest, and coaching staff to 2026
Oasis Gaming underwent a considerable shakeup ahead of VCT 2023, losing the core of the roster with Mark Louis "Ripper" Laguardia, Omar "Coco" Lopez, Kurt "Kurtesy" Cinco, and Adrian "invy" Reyes all parting ways following the end of last season.
With these changes, the team is building around the core duo of Brheyanne "Wild0reoo" Christ Reyes and Mark "Markyyy" Tuling, extending their stay as the two remaining players from OAG's VCT 2022 lineup that managed to achieve a runners-up place showing in VCT Philippines Stage 2 Challengers.
Joining the duo in the Filipino organization's books are Drax and Nexi, who had been on the lookout for a new home following their departure from Rex Regum Qeon in late December 2022. Under the orange and black banner, Drax and Nexi helped the team lift its first trophy at the Predator League 2022 Philippines. The former player will take up IGL duties for the team.
Meanwhile, xavi8k makes his way to Oasis Gaming after plying his trade for almost a year with the now-defunct Bren Esports VALORANT team, helping them reach both main events of VCT Philippines last year. Aside from competing in the upper echelons of Filipino VALORANT, the 21-year-old is also known for his time with the collegiate Viridis Arcus Esports team that won all four seasons of the University Alliance Championships.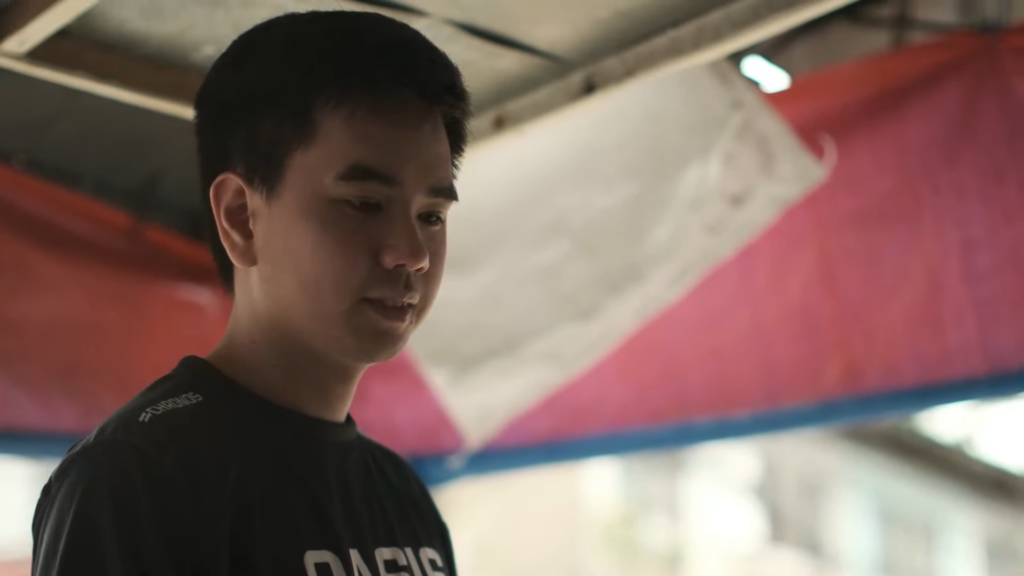 The last piece of this roster, Georggyyy, whose most recent venture saw him a part of Action PH for the better part of last season, with the side enjoying a fair amount of success during their campaign in the 2022 VCT Philippines Stage 1 Challengers. This saw the team finish third and ultimately qualify for APAC Stage 1 Challengers.
In other Oasis Gaming-related news, former Rex Regum Qeon coach Jose "Rbtx" Carlo Jamir has been appointed as the team's head coach, taking over the head coaching position from See "Evo" Wey Kang, who will remain as part of the coaching staff to assist Rbtx moving forward. Rhomzz "Eraxx" Santos will take the step up into management after spending a brief time as the team's assistant coach.
Oasis Gaming will now be awaiting the start of VCT Philippines Split 1, with the schedule yet to be announced by PPGL as the organizer.
Oasis Gaming now field the following roster:
🇵🇭 Brheyanne "Wild0reoo" Christ Reyes
🇵🇭 Xavier "xavi8k" Juan
🇵🇭 Jed "Drax" Jamir
🇵🇭 Nathaniel "Nexi" Cabero
🇵🇭 George "Georggyyy" Lachica
🇵🇭 Mark "Markyyy" Tuling
🇵🇭 Jose "Rbtx" Carlo Jamir (Head coach)
🇸🇬 See "Evo" Wey Kang (Assistant coach)
🇵🇭 Vic "Flufee" Villavicencio (Strategy coach)
---
For more insights on the Asian VALORANT scene and upcoming content like this, be sure to like and follow VALO2ASIA on Facebook, Twitter & Instagram.
---
Cover photo courtesy of Oasis Gaming