Paper Rex lifted their first international LAN trophy after clinching a 3-1 victory over Team Heretics (Bind 13-11, Fracture 6-13, Breeze 13-10, Ascent 13-8) in the grand final of the VALORANT India Invitational.
INDIA — Paper Rex head into their first tournament after VALORANT Champions 2022 against some of the best teams across Southeast Asia, South Asia, and Europe at the VALORANT India Invitational. After reaching first place in the group stage, they managed to eliminate their SEA rivals, Team Secret, in the semi-finals.
Meanwhile, Team Heretics were the only European team that competed in the tournament. The team led by former G2 Esports player Oscar "mixwell" Canellas Colocho also qualified for the playoffs and became the top team in the group. The Spanish team took the victory against Bleed Esports in the semi-finals, securing them a spot to the grand final.
ALSO READ: Riot Games officialize Global Contract Database for VCT International Leagues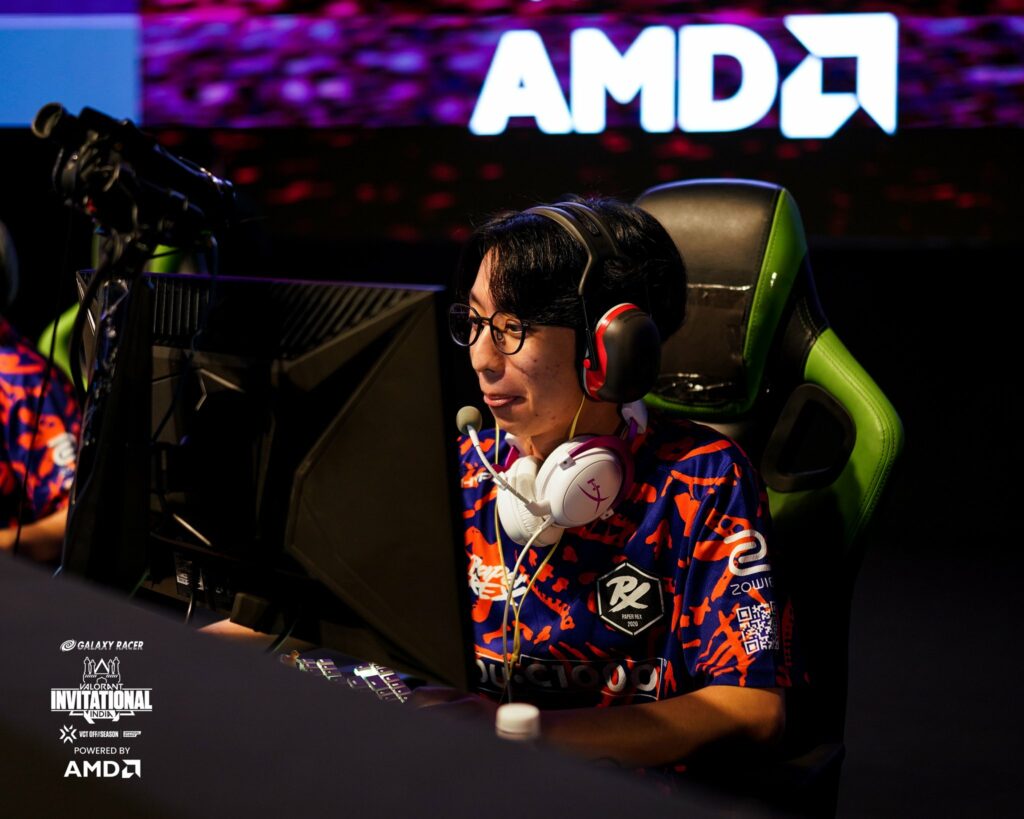 The grand final began with Team Heretics taking an early 3-1 lead on Bind. Jason "f0rsakeN" Susanto, who had Yoru as his signature agent, put in an outstanding performance that helped the squad win eight rounds in a row. Team Heretics quickly caught up with the score after swapping sides, and they were only separated by one round. In the end, it was Paper Rex who were able to close the first map in a close fashion, 13-11.
The second map, Fracture, started with Paper Rex taking an early 5-1 lead. Team Heretics rallied back and even took a 6-5 lead before Benedict "Benkai" Tan and co. tied the match at halftime. After capturing both pistol rounds, Heretics cruised to a seven-round win streak, leaving the Singaporean side with no chance to retaliate as they handed their map pick to the team from the Old Continent.
Breeze started off the match on the right foot as Khalish "d4va1" Rusyaidee put up consecutive quad-kills to get Paper Rex an early lead. Despite winning the second round with force buy, Team Heretics struggled to keep up their momentum, only getting three rounds by the end of the first half. Heretics were able to narrow the lead after the sides swapped, but Paper Rex's aggressive playstyle did not allow for a comeback and won the third map 13-10.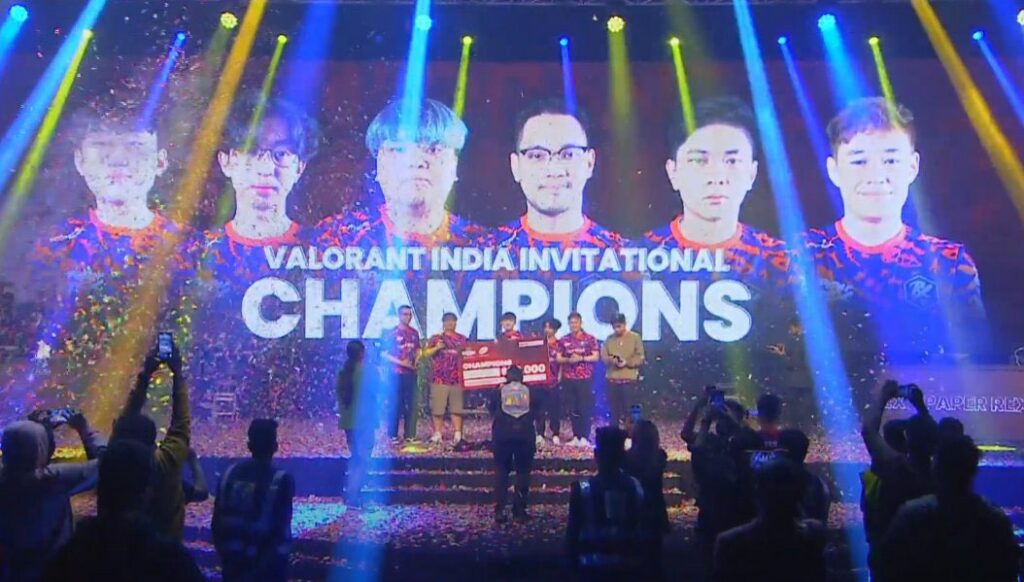 Team Heretics started Ascent with an early lead, putting them in the driver's seat for a while before Paper Rex equalized the first half, 6-6, thanks to Wang "Jinggg" Jing Jie's Raze plays. It was then in the second half that f0rsakeN took the charge and find multiple key openings to power his team to a 13-8 win.
Paper Rex's OFF//SEASON tournament run in 2022 will continue at the Riot Games One Pro Invitational that will be held in Yokohama, Japan on December 23-24. Besides them, there are DRX, FNATIC, ZETA DIVISION, and DetonatioN Gaming which will also be present.
VALORANT India Invitational final standings:
| | | |
| --- | --- | --- |
| Place | Team | Prize |
| 1st | 🇸🇬 Paper Rex | US$50,000 |
| 2nd | 🇪🇺 Team Heretics | US$20,000 |
| 3rd-4th | 🇵🇭 Team Secret | US$10,000 |
| 3rd-4th | 🇸🇬 Bleed Esports | US$10,000 |
| 5th-6th | 🇮🇩 Rex Regum Qeon | US$2,500 |
| 5th-6th | 🇮🇳 God Squad | US$2,500 |
| 7th-8th | 🇮🇩 BOOM Esports | US$2,500 |
| 7th-8th | 🇮🇳 Enigma Gaming | US$2,500 |
---
For more insights on the Asian VALORANT scene and upcoming content like this, be sure to like and follow VALO2ASIA on Facebook, Twitter & Instagram.
---
Cover photo courtesy of Galaxy Racer India