VALO2ASIA has reached out to PBESI for further clarification on whether Riot Games, the publisher of VALORANT, will give the complete authority to impose the suspension.
INDONESIA – Frengky Ong, the Secretary General of the Indonesian Esports Central Board (PBESI), has issued an implicit warning to Indonesian VALORANT players and teams unwilling to represent the country at the upcoming 2023 SEA Games. As a rhetorical question on his private Instagram account, suggesting it would result in a six-month suspension from all tournaments, competitions, and leagues in Indonesia.
"Would GP [game publisher] impose a 6-month suspension from all tournaments, competitions, and leagues in Indonesia for VALORANT teams and players that decline to represent their nation for no apparent reason?"
Ong indirectly suggests that the VALORANT players and teams who decline to represent their country in the upcoming SEA Games may be doing so because it is not financially rewarding [read in informal Bahasa Indonesia: "cuan", Hokkien: "船"]. He goes on to contrast this with the cooperation shown by the teams and athletes from PUBG Mobile [PMPL] and Mobile Legends: Bang Bang [MPL], who have demonstrated excellent synergy with the country.
ALSO READ: Crazy Raccoon, SCARZ, and FENNEL set to clash in Osaka for VCL Japan Split 1 Finals
"The squad and its athletes do not compete in the global championships in Brazil and Korea. They are now in Jakarta. Moreover, the timing and location for practice do not conflict with the time and location for national selection and training. [Maybe] they do not want to represent their nation since it is not financially rewarding."
This might be linked to his earlier comment, as Ong mentioned last week that an organization had requested to send its full roster to represent the country without undergoing the national selection process. However, the governing body denied the organization's request, citing the need for all youth in the country to have the same chance to represent their nation through a fair process. He also referred to the 1945 Constitution (UUD), which emphasizes that defending the country is a constitutional right and obligation of Indonesian citizens.
Not long later, Gary Ongko Putera, CEO of BOOM Esports, came forward and rejected the accusation, claiming, "I have never asked to be picked." he said on Instagram, instead stating that he had suggested a qualifier or choosing the winner of VCL Indonesia Split 1 to represent the country since the Ascension league is just 1-2 weeks after the SEA Games.
He further explained that no team that wants to make it to the partnered league would want their team split up to practice with a mixed team for the SEA Games, which requires around a three-week bootcamp before the SEA Games. Ongko Putera also mentioned that he had sent his team to the national selection, but the players refused to participate for their own reasons, which he understood.
ALSO READ: roseau appointed as Indonesia's national VALORANT team coach at SEA Games 2023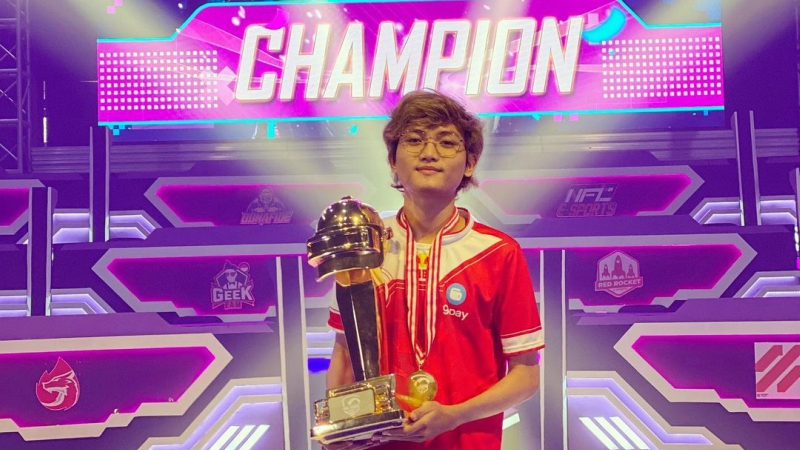 Contrary to Ong's strong remark to players and teams in VALORANT, Muhammad "Ryzen" Albi and Genta "GenFos" Effendi rejected the invitation for the national selection for PUBG Mobile, and PBESI allowed it instead of enforcing the 1945 Constitution on them, which states that every citizen must defend and represent the country. According to Ibnu Riza, a member of the advisory board of PBESI, "It's time for them to focus on PMPL and give other players the opportunity to win medals in the SEA Games."
Article 27 paragraph (3) of the 1945 Constitution states, "every citizen has the right and obligation to participate in efforts to defend the state" and Law Number 3 of 2002 concerning State Defense Article 9 paragraph (1) states "every citizen has the right and obligated to participate in efforts to defend the state which is manifested in the implementation of national defense".
PBESI, Indonesia's sole and official esports governing body that merged with IESPA in early 2022, has previously enforced a rulebook that requires every event organizer holding an esports event in the country to have its approval and recommendation. This rule was introduced to various esports stakeholders in the country in February 2022.
VALO2ASIA has reached out to PBESI for comment.
---
For more insights on the Asian VALORANT scene and upcoming content like this, be sure to like and follow VALO2ASIA on Facebook, Twitter & Instagram.
---
Cover photo courtesy of IndoTelko