The 16-year-old Malaysian is now looking for a new team and is open to various offers.
INDIA – Reckoning Esports have announced the departure of their Duelist, Nabil "fishball" Shazwan, due to educational obligations during the competitive season this year. The 16-year-old has been let out of his contract with the organization and is now a free agent, saying he is ready to find a new team with whom he can ply his trade.
Previously playing with a number of Malaysian mix teams, fishball made his professional debut with Reckoning Esports alongside compatriot Muhammad "zeeq" Hazeeq to round out the roster in September 2022—a period that saw the team decide to go beyond South Asia with the roster as well as fishball branch outside of an MY/SG roster for the first time in his career. 
ALSO READ: OFFICIAL: Japan to allow loud cheering at crowded events starting May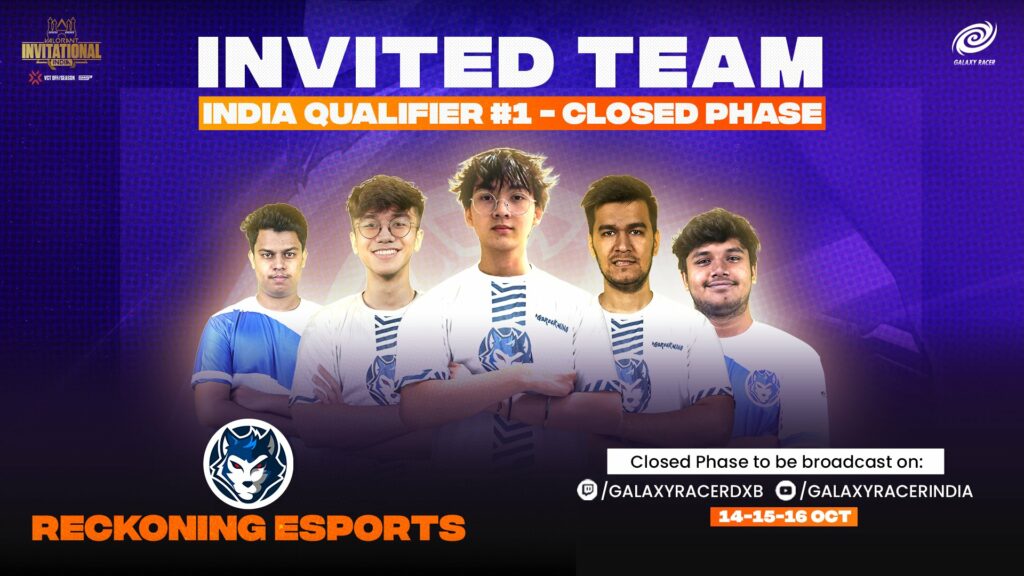 RGE attended some notable events in the region during the OFF//SEASON period but were unable to manage any deep runs as they missed out on qualifying for the main events of the Penta Pro Series, TEC Challenger Series 9, and VALORANT India Invitational. However, fishball was a stable presence for Reckoning Esports throughout his tenure, as he averaged 238 ACS over 27 series as a Duelist in the past three months. 
"Amazing talent and a hardworking kid. We are not able to continue with him [fishball] due to his educational obligations during the competitive season this year. [It] has been an amazing lad and will definitely miss him. Next year our paths will definitely cross." Sharang Naicker, CEO of Reckoning Esports, wrote in a statement on Twitter. 
Fishball also announced that he is open to joining a new squad, with a preference for playing Duelist or Initiator but being versatile for other roles if needed.
Meanwhile, on the other side of the equation, the organization is in the market for a new fifth player, primarily looking for a South Asian player who is willing to relocate for bootcamp ahead of VCL South Asia.
In RGE-related news, Thanawat "olifant" Prathumta is no longer tied to the Indian organization, bringing an end to his brief two-month coaching tenure. The former W Streak Esports and Daytrade Nursery coach has expressed his wish to look for new opportunities as a coach or an analyst.
With the departure of fishball, Reckoning Esports are now down to the following: 
🇮🇳 Harsh "Harshhh" Arora
🇮🇳 Atharv "Rio" Ahire
🇵🇰 Muhammad "soulM8" Usman
🇲🇾 Muhammad "zeeq" Hazeeq
🇮🇳 Kinjal "Kilobyte" Biswas (Assistant coach/Analyst)
---
For more insights on the Asian VALORANT scene and upcoming content like this, be sure to like and follow VALO2ASIA on Facebook, Twitter & Instagram.
---
Cover photo courtesy of Reckoning Esports