Following the 10-man roster plan, the next big news in the Global Esports camp would be the addition of former XSET in-game leader Jordan "AYRIN" He, according to a report from George Geddes of Dot Esports.
INDIA – Former XSET player Jordan "AYRIN" He has been signed with Global Esports, according to a report from George Geddes of Dot Esports. While nothing has been made publicly official as of yet, AYRIN has confirmed in a brief tweet that he will soon fly to VCT Pacific hub country, South Korea, adding further clues regarding his future team.
If the move goes through, we could witness the first-ever North American import to play in Asia, with the player anticipated to be unveiled as a member of Global Esports in the coming days. 
A teaser video by Global Esports further confirms the blockbuster move as it features clips of AYRIN playing during his time in XSET, including a match in which AYRIN was using Viper against XERXIA during VALORANT Champions in Icebox.
ALSO READ: TEC Challenger Series 9 set to start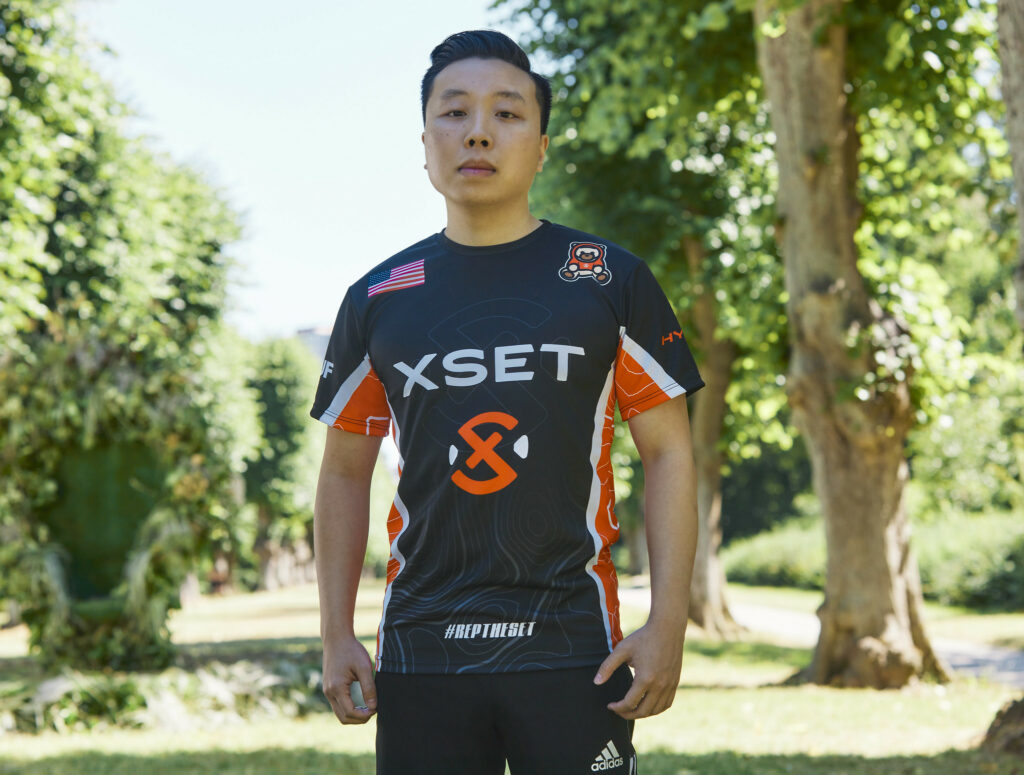 Following the announcement that XSET will not be a part of the VCT Americas league next year, AYRIN has spent the past few weeks on the market as an unrestricted free agent, seeking a new organization to call home without the need to fullfill a buyout clause. However, with the move by Global Esports, it seems that his time on the market will be brief.
AYRIN comes with extensive tier-one experience from North America under his belt, having won VCT NA Stage 2 Challengers as well as the NSG Winter Championship this year. Since that strong showing, the team has reached two international events, Masters Copenhagen and Champions Istanbul, where they tussled with some of the world's best. 
This will not be the final form of the team heading into the inaugural Pacific league, however, as AYRIN joins a Global Esports roster that is still in the process of being built. Vatsal "Nghtmre2k" Uniyal, the organization's Head of Esports, stated last week that the organization will look to submit the maximum roster size for the league of ten players, comprising of existing and new players. 
Global Esports will finalize the starting six based on players' performances in the kickoff tournament next year. 
Should the move come to fruition, Global Esports would still be three to four players short of a complete 10-man lineup: 
🇮🇳 Bhavin "HellrangeR" Kotwani
🇮🇳 Akshay "KappA" Sinkar
🇮🇳 Abhirup "Lightningfast" Choudhury
🇮🇳 Jayanth "skillZ" Ramesh
🇮🇳 Ganesh "SkRossi" Gangadhar
🇮🇳 Pranav "Kohliii" Kohli
🇨🇦 Jordan "AYRIN" He
🇰🇷 Hong "Eraser" Chang-pyo (Coach)
For more insights on the Asian VALORANT scene and upcoming content like this, be sure to like and follow VALO2ASIA on Facebook, Twitter & Instagram.
---
Cover photo courtesy of Colin Young-Wolff/Riot Games