A city that never sleeps and the Mecca of esports – discover more about one of Asia's most trendsetting capitals, Seoul, which will become the hub city for the VCT Pacific League next year.
Get to Know Seoul
Seoul, the capital of South Korea, is a metropolis where modern, cutting-edge technology and pop culture coexist with the traditional street markets, zen Buddhist temples, and palaces. It is a 24-hour metropolis with an intense work-hard, play-hard culture, and a growing multicultural influence that can be found on every street corner and back alley.
Seoul's nightlife is delightful for a change of pace. After the sun goes down, there is nowhere in Asia hotter than Gangnam, Seoul's glistening district that translates to "south of the Hangang river" and the setting for the dance hit Gangnam Style by Psy.
You will notice the term "bang"—which means "room" in Korean—attached to words plastered all over the city. From karaoke to PC bangs, a night is just not enough to uncover Seoul's greatest attractions. There is still a lot to discover about Seoul that you might not know about.
Esports in South Korea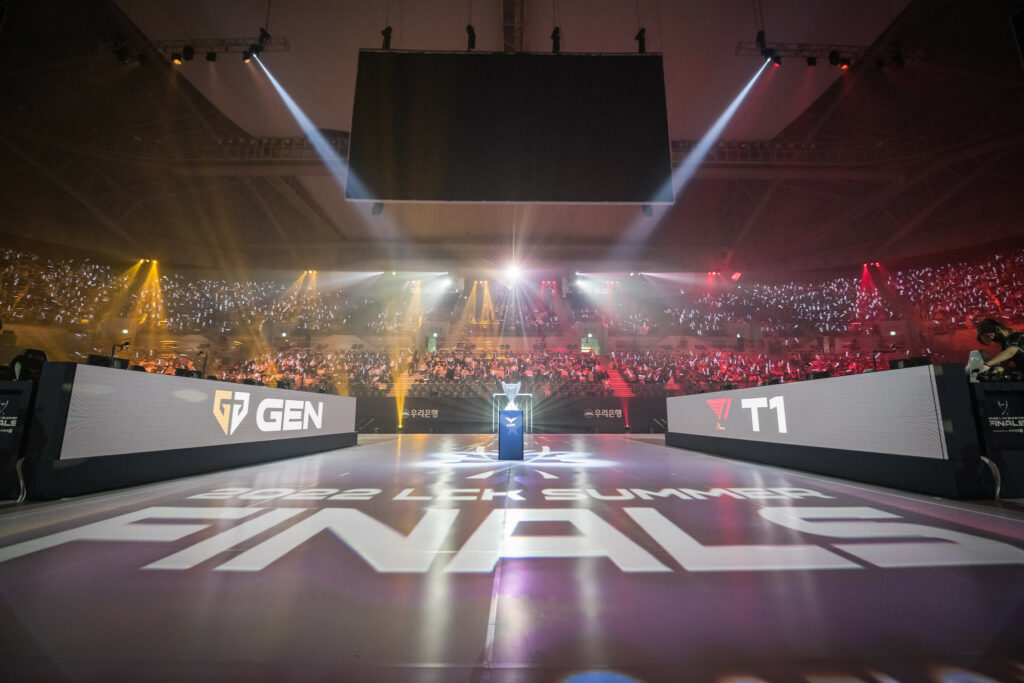 Beyond its rich culture, the city boasts a rich history of esports spanning decades and strong governmental backing for the industry's growth. As a result, Korean society has accepted esports as a way of life, with the public putting professional players next to pop stars and prominent athletes.
Known for its avid gaming culture, the country as a whole is one of the world's largest esports markets. The esports culture, as we know it today, started off in South Korea and quickly spread to other parts of the world, including the United States, Europe, and Southeast Asia. It all started with Internet cafés, known as PC bangs, which fostered an environment of competition as early as 1998. With the growing number of areas covered by the country's statewide broadband network, online video games gained huge traction in the country in the early 2000s, and thus began the rise of South Korean esports.
It is home to some of the most decorated esports players:
Some of the most prominent esports organizations are headquartered here in South Korea: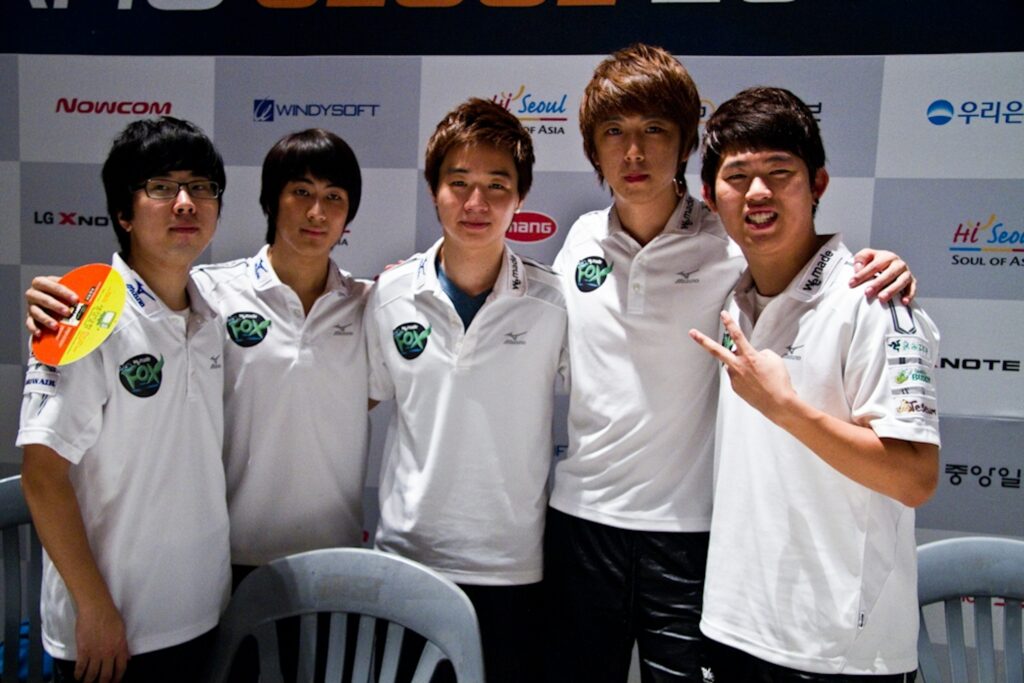 All five WMF players from the above picture are still actively involved in the VALORANT scene:
According to Esports Earnings, more than US$$119,335,668 in prize pool has been won by 4,804 Korean esports athletes, placing them third globally only behind the United States and China.
In 2015 and 2019 alone, the city of Seoul played host to the 7th and 11th Esports World Championships, respectively, with over 900 team members from different nations participating.
The 2018 World Championship was hosted in Seoul, with 24 of the world's best taking a portion of the US$6,450,000 prize pool, which Invictus Gaming won.
According to T1 CEO Joe Marsh, League of Legends superstar Lee "Faker" Sang-hyeok turned down a US$20M per year contract with an LPL (Chinese) team to stay with the organization.
After the Korea Pro Gaming Association (KPGA) was established in 1999, the government, via the Ministry of Culture, Sports and Tourism, supported the organization and transformed it into the official Korea e-Sports Association (KeSPA) a year later in 2000, which is now also a member of the South Korean National Olympic Committee and an associate member of the Korea Sports Association.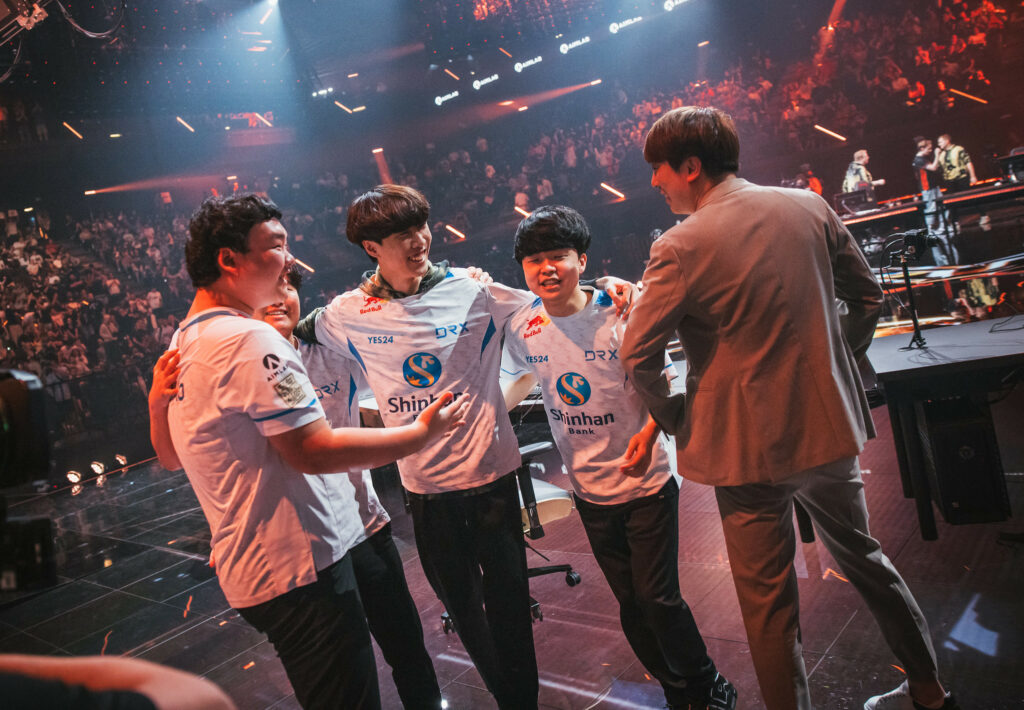 It is home to some renowned game developers and publishers, including the "big three" Netmarble, Nexon, and NCSOFT, as well as Pearl Abyss, NHN, Com2us, Kakao Games, and PUBG Corp.
Gamer penetration is high in South Korea – 71,3% of the population played video games in 2021, according to a survey conducted by Statista.
For the last two decades, the South Korean government has aggressively supported the gaming industry. It recently released a five-year plan to further promote and expand the industry.
South Korea's National Assembly passed the Esports Standard Contract Act in 2020, which contained prevention measures for unfair trade contracts between professional teams and underaged players.
Instant noodle maker Nongshim Co Ltd launched its professional League of Legends gaming team, Nongshim RedForce, in late 2020, joining other South Korean conglomerates that have seen potential in the industry. Among them are SK Group's SK Telecom Co Ltd, Hyundai Motor Co subsidiary Kia Corp, Hanwha Group's Hanwha Life Insurance, and KT Corp.
PC Bangs – How important it is for South Korean esports
When discussing South Korea's massive success in esports, PC Bang should, without a doubt, always be included in the conversation.
According to a survey done by the Korea Creative Content Agency (KOCCA), more than 71% of the country's population are gamers; this figure is higher than the estimated 65% of the population in North America that's into gaming. And among South Korean teen gamers of all platforms, 43.5% visited a PC bang more than once a week.
For South Korean youths, PC bang is a lifestyle. Often misinterpreted as some local version of an Internet cafe, PC bang is a social space that traverses online and offline co-presence; a space that is associated with the phenomenon of online gaming and the online/offline communities it reproduces. It allows young Koreans to come together and bond over computer games. According to a file obtained from South Korea's Ministry of Foreign Affairs, you can find around 20,000 PC bangs all over the country.
ALSO READ: VCT 2023 – Partnership teams announced
VCT Pacific League – The next step for South Korean VALORANT
The international VCT leagues will run with ten teams each on LAN in the following three cities:
EMEA – Berlin, Germany 🇩🇪
Pacific – Seoul, South Korea 🇰🇷
Americas – Los Angeles, USA 🇺🇸
Ten selected organizations will have the months of September through January next year to prepare for operating within Seoul, the VCT Pacific hub city. The logistical challenges should be minimal to nonexistent, at least from the standpoint of the tournament's organizer, given that Riot Games already has a strong presence on the southern side of the Korean peninsula with its long-established Seoul office.
"Starting from a humble handful, the Seoul office has grown into a seasoned squad of Rioters happy and incredibly humbled to serve one of gaming's most vibrant communities. Riot Games Seoul has autonomy and entrepreneurial decision-making down to an art, along with collaborating with central teams for core needed functions. By working fast, hard, and together, the Seoul office pushes towards delivering the best player experience possible." the writing on the official Riot Games Seoul office page reads, which also listed eight job openings, including one for an Esports Event Manager for the new VCT Pacific league operation.
Additionally, Riot Games Korea has unveiled the 500-seat LoL Park stadium, an exclusive venue for the League of Legends Champions Korea (LCK) circuit. In addition to the main arena, the infrastructure consists of a Riot store for some merch, an interview area, and a booth for fan interactions.
---
For more insights on the Asian VALORANT scene and upcoming content like this, be sure to like and follow VALO2ASIA on Facebook, Twitter & Instagram.
---
Cover photo courtesy of Zequn Gui