The Thai side field three stand-ins at the event, including the former 7642Alright duo and 19-year-old Fluky.
THAILAND – XERXIA are taking part in TEC Challenger Series 9, APAC's inaugural VALORANT OFF//SEASON tournament, with Kititkawin "PTC" Rattanasukol, Patiphan "CigaretteS" Posri, and Phakphon "Fluky" Sukhonchasiri, the Thai organization has announced.
The aforementioned trio have recently been practising with the team and will be stepping into the shoes of Itthirit "foxz" Ngamsaard, Panyawat "sushiboys" Subsiriroj, and Thanamethk "Crws" Mahatthananuyut for the duration of TEC Challenger Series 9.
ALSO READ: TEC Challenger Series 9 set to start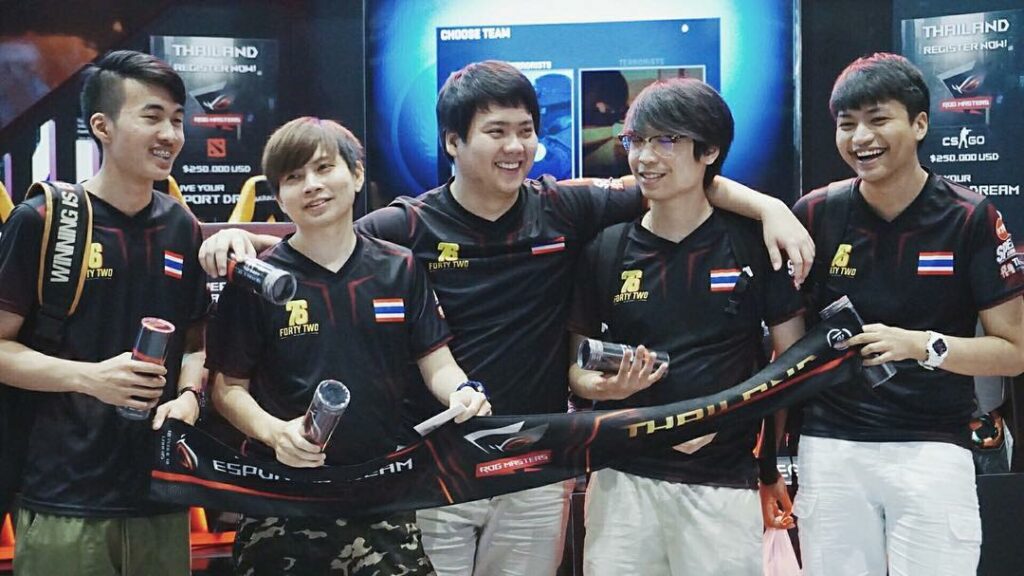 The stand-in addition of PTC comes after the player parted ways with FULL SENSE a little more than a week ago.
During their time in Counter-Strike, PTC and CigaretteS both notably played under the 7642 banner for the better part of 2017. Despite their short time together, 7642 were one of the most exciting Southeast Asian squads of the period, taking several respectable placings domestically over other big names including Signature, NSPR Gaming, MiTH, and others.
Both became journeymen in the Thai CS scene after their time in 7642, spending time on a variety of Thai and international rosters separately until the release of VALORANT. Since then, CigaretteS has been focusing on streaming and playing a mixture of games on his channel. Meanwhile, PTC went on to play for Attack All Around, MiTH, and FULL SENSE, where he reached his peak with the latter by winning the 2021 VCT APAC Last Chance Qualifier. 
Former X10 Esports player Fluky joins the team as the only unknown entity at an international level, having competed mainly against domestic competition in Thailand. Nonetheless, he has been able to hold his own, averaging 220 ACS throughout the 38 series recorded so far in his VALORANT career. He has already played a series with XERXIA in TEC Challenger Series 9, with him posting a server-high 327 ACS with Chamber against Bleed eSports.
For CigaretteS, this stint will mark his return to the servers in an official capacity for the first time since May when he was competing with Z11 alongside other notable Thai streamers in the VCT Thailand Stage 2 Challengers Closed Qualifier. 
XERXIA is now slated to play Franchise Players (Global Esports) tomorrow at 6 PM SGT, followed by Revenant Esports later that day.
XERXIA are competing in TEC Challenger Series 9 with:
Nutchaphon "sScary" Matarat
Thanachart "Surf" Rungapajaratkul
Kititkawin "PTC" Rattanasukol
Patiphan "CigaretteS" Posri
Phakphon "Fluky" Sukhonchasiri
---
For more insights on the Asian VALORANT scene and upcoming content like this, be sure to like and follow VALO2ASIA on Facebook, Twitter & Instagram.
---
Cover photo courtesy of Wojciech Wandzel/Riot Games