The 22-year-old is expected to make his official debut as part of Revenant Esports' six-man lineup at Skyesports Souvenir Series Hyderabad.
INDIA – Revenant Esports have completed the signing of former True Rippers Esports member Kasif "Paradox" Sayyed, the Indian organization announced on Sunday. He joins the team one day after the arrival of Shailesh "blackhawk" Dalvi, a former Team XO player, to fill the spot left vacant by Divyansh "Scargod" Jain. At this point, it is still unclear how the team will utilize its six-man roster configuration.
Prior to joining Revenant, Paradox played a total of 303 maps under the True Rippers Esports banner, whom he helped to place several deep tournament runs, including top-three finishes in the Taiwan Excellence Gaming Cup 2021, as well as the third and fourth seasons of The Esports Club Gauntlet. After playing with True Rippers Esports for over 13 months, Paradox was loaned out to Team Valor for the Skyesports Champions Series, where the team placed 7-8th overall. True Rippers, on the other hand, failed to make it past the Indian Qualifier.
ALSO READ: VCT APAC Stage 2 Challengers Group Stage opening matches and schedule revealed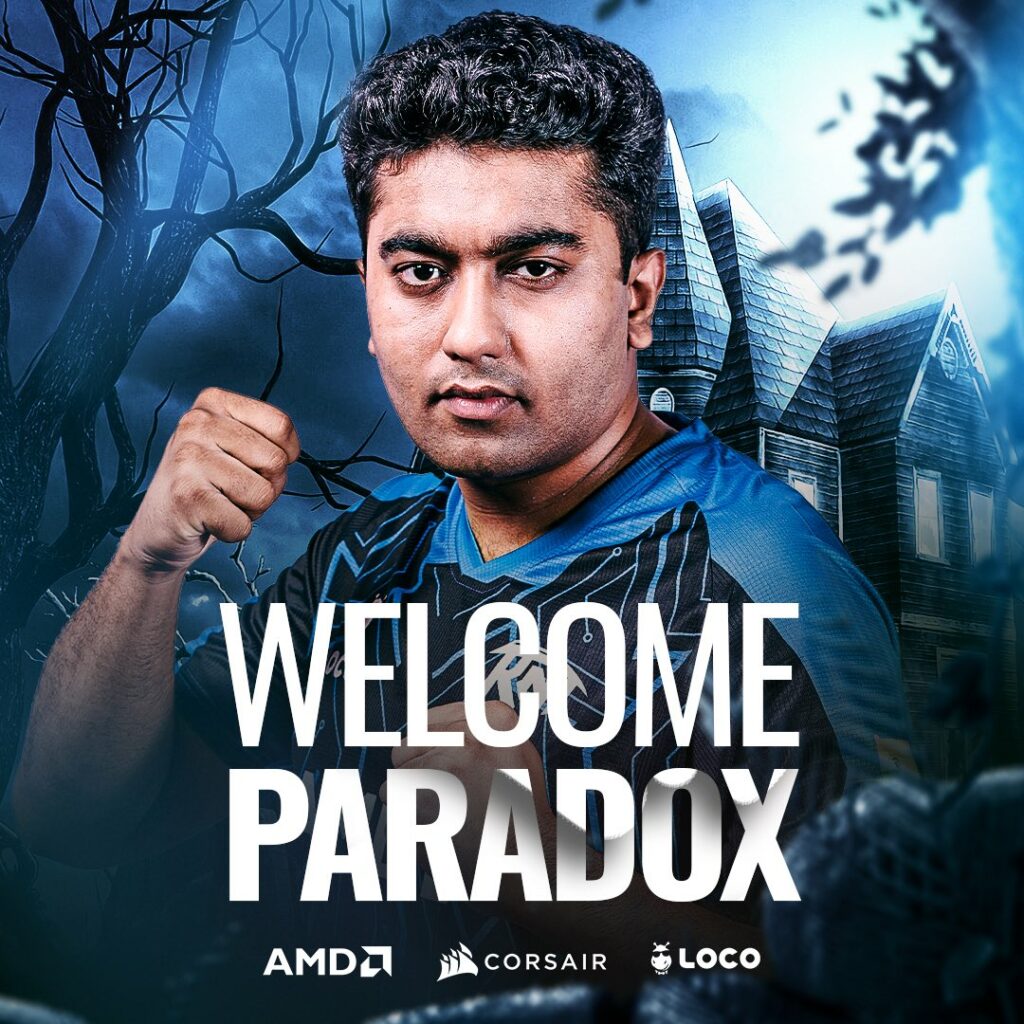 The signing of Paradox to Revenant Esports would mark his third team tenure in VALORANT, having previously played under The RAD Syndicate and True Rippers Esports since his transition from CS:GO.
Earlier in the month, Revenant Esports (formerly God Particles) had been eliminated in the playoff stage of the Skyesports Champions Series in the first round of the lower bracket following defeats to Velocity Gaming and Global Esports—the latter team would go on to win the tournament and represent South Asia in the upcoming VCT APAC Stage 2 Challengers. Following a relatively successful VCT Stage 2 campaign, the Saaransh "Whimp" Dang-led side will seek more consistency with their two new additions.
According to TalkEsports, the next LAN event for the team's debut with this six-man roster would be Skyesports Souvenir Series, Hyderabad.
The new lineup of Revenant Esports is the following:
🇮🇳 Saaransh "Whimp" Dang
🇮🇳 Abhay "KnightRider" Mulchandani
🇮🇳 Arnav "Logistaa" Kalra
🇮🇳 Garvit "Ember" Nehra
🇮🇳 Shailesh "Blackhawk" Dalvi
🇮🇳 Kasif "Paradox" Sayyed
---
For more insights on the Asian VALORANT scene and upcoming content like this, be sure to like and follow VALO2ASIA on Facebook, Twitter & Instagram.
---
Cover photo courtesy of Revenant Esports