Eight of the best Game Changers teams from six major regions, including APAC and East Asia, will meet for the first time ever in November.
Riot Games has officially announced that it will host the inaugural VCT Game Changers Championship in Berlin, Germany, from November 15-20. This marks the first in-person tournament for the Game Changers circuit since its launch in February 2021. 
Eight of the best Game Changers teams across the world will be competing in a double-elimination bracket in the same city that hosted the 2021 VCT Masters 3 and VALORANT Champions, with more details to come in the coming months.
ALSO READ: VCT APAC Stage 2 Challengers Group Stage opening matches and schedule revealed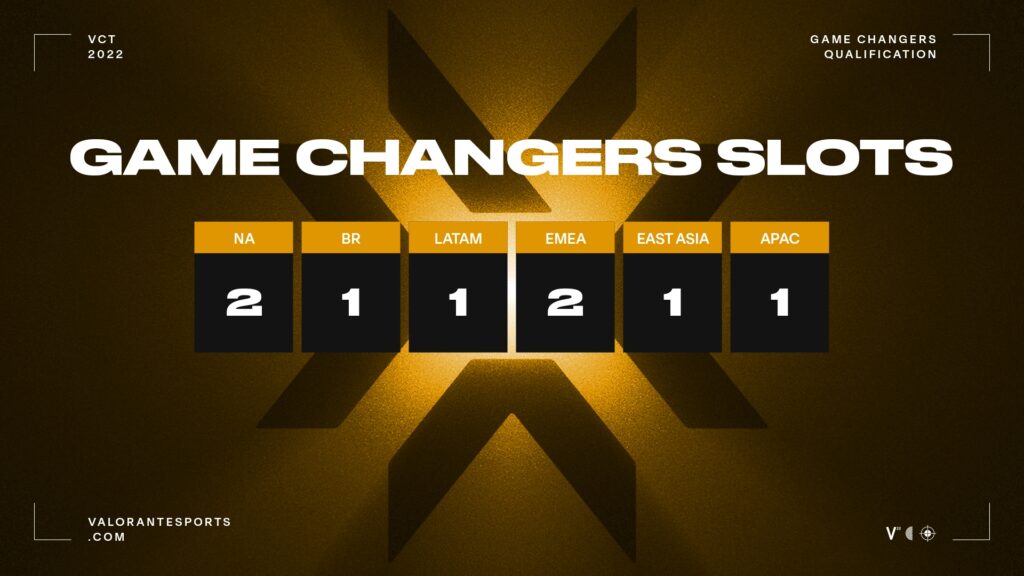 "VCT Game Changers is a new program which will supplement the competitive season by creating new opportunities and exposure for women within VALORANT esports. The competitive VALORANT community is both diverse and incredibly global, and our esport should reflect that fact. Through Game Changers, we hope to build towards a VALORANT Champions Tour that is more inclusive and representative of our community." Riot Games stated.
North America and EMEA have two slots each, while APAC, East Asia, LATAM, and Brazil have one each. Each region was provided with slots based on the competitiveness of their region and their respective player population, according to the release by Riot Games. 
The winners of VCT Game Changers APAC Elite will directly qualify for the Game Changers Championship. Alter Ego Celeste, Bren Esports Victress, and Team SMG are the first three teams confirmed for the Elite tournament, with the remaining five teams to be determined via the upcoming Overtime (3) and Last Chance Qualifier (2) series. The sole APAC representatives in Berlin will be determined at the conclusion of the grand final on Sunday, October 9. 
ALSO READ: AE Celeste, Bren Victress, & Team SMG qualify for VCT Game Changers APAC Elite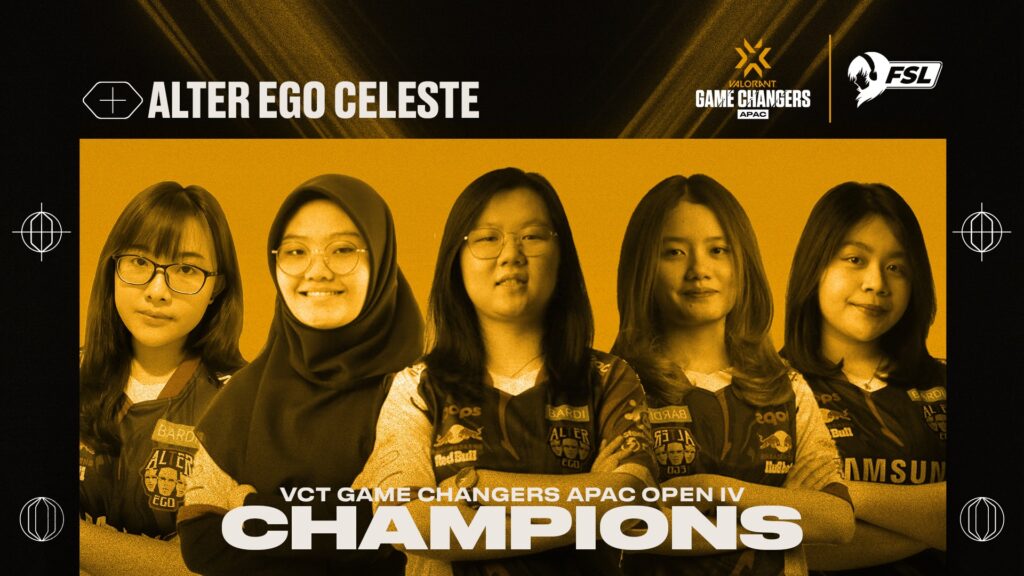 VCT Game Changers East Asia will send a representative to Berlin as well. However, it remains uncertain since there is no information available about the qualifying stage other than the initial announcement made by the VCT Challengers aired in Japan in March.
On the other side of the world, NA's Cloud9 White and EMEA's G2 Gozen have been dominating their respective regions in the same way as Alter Ego Celeste have in APAC.
---
For more insights on the Asian VALORANT scene and upcoming content like this, be sure to like and follow VALO2ASIA on Facebook, Twitter & Instagram.
---
Cover photo courtesy of VALORANT Esports