Things are heating up at VCT LOCK//IN as the first set of Alpha bracket games saw eight teams depart, meaning just another eight remain.
BRAZIL – With the first round of VCT LOCK//IN action done and dusted here in São Paulo, the matchups have been set for the next round of games. Half of the Alpha Bracket teams are currently left standing in the single-elimination tournament, and pressure is incredibly high for all of them this weekend.
The upcoming second round of VCT LOCK//IN Alpha Bracket promises to deliver four compelling best-of-three matches, with the highly anticipated clash between DRX and Cloud9 standing out as the most intriguing. In this eagerly awaited matchup between the two powerhouses from Korea and North America, Jaccob "yay" Whiteaker is set to have his third matchup against Kim "stax" Gu-taek and co., in which El Diablo emerged victorious in all three previous encounters last year with OpTic (Reykjavik UBSF 2-1, Copenhagen UBSF 2-1, Istanbul LBF 3-2).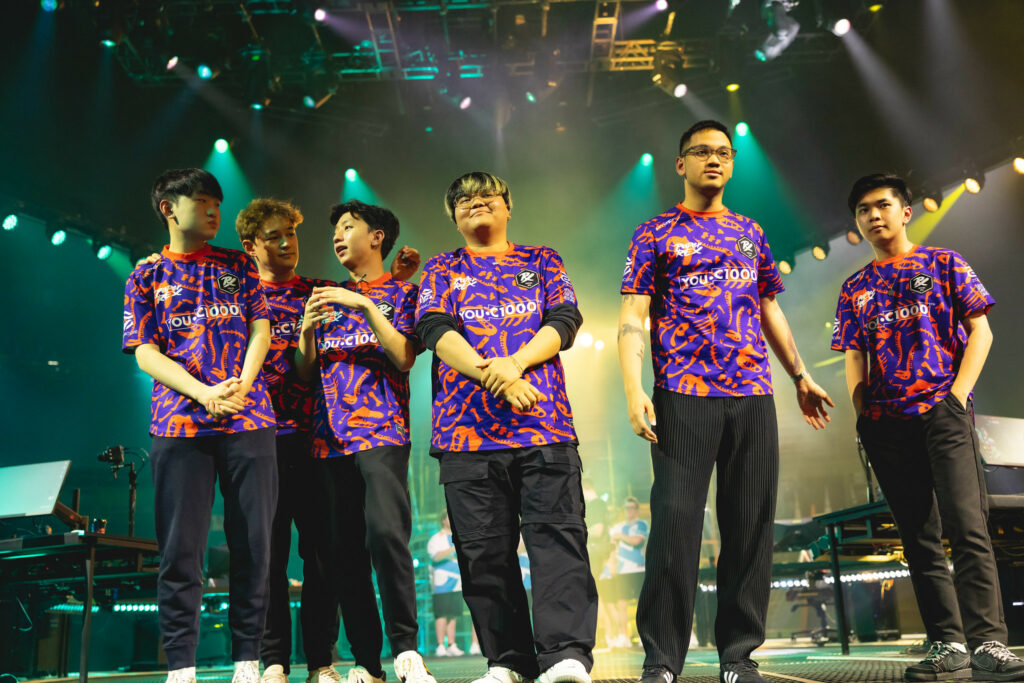 It was a rough start to the event for the Pacific as DRX and Talon Esports were the only teams from the continent to win their opener. Paper Rex, DetonatioN FocusMe, Gen.G, and FunPlus Phoenix were sent home after defeats to Cloud9, Giants, LOUD, and Karmine Corp, respectively. Moving on, the matches to look out for in the second round will be on Sunday, hopefully sending the remaining two Pacific representatives to the next round.
After eliminating MIBR on home turf, Talon Esports will look to advance to the quarter-finals against Ethan "Ethan" Arnold's Evil Geniuses, while DRX have a big match ahead of them against Cloud9, who impressively bested Paper Rex on Wednesday. In addition to these matches, two more intercontinental clashes will take place on Saturday. NRG will go head-to-head with Giants, while LOUD will take on Karmine Corp.
It is worth noting that the Pacific will certainly lose one team before the semi-finals, as DRX will face Talon Esports if the latter wins against EG. The same goes for the other side of the bracket between EMEA and the Americas.
Saturday, February 18
1 AM SGT – NRG Esports vs. Giants Gaming
4 AM – LOUD vs. Karmine Corp
Sunday, February 19
1 AM – DRX vs. Cloud9
4 AM – Evil Geniuses vs. Talon Esports
Monday, February 20
1 AM – NRG/GIA vs. LOUD/KC
4 AM – DRX/C9 vs. EG/TLN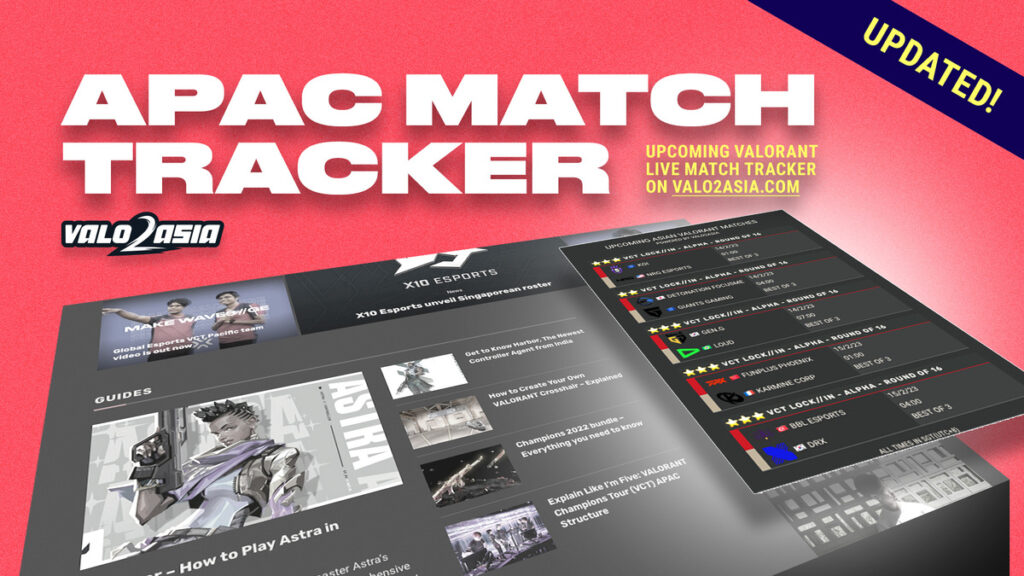 Get ready for non-stop action with VALO2ASIA.com! We bring you the pulse of APAC's most electrifying matches with our real-time match ticker, updated daily to keep you in the loop on all the latest. Our star rating system rates the importance of each match based on factors such as the teams' lineups, tournament rounds, and prestige.
From VCT LOCK//IN to other major tournaments in Asia, we've got you covered with the most comprehensive coverage in the region with accurate schedules in Singaporean Time (UTC+8). Explore VALO2ASIA's match ticker now on the right side of our website!
---
For more insights on the Asian VALORANT scene and upcoming content like this, be sure to like and follow VALO2ASIA on Facebook, Twitter & Instagram.
---
Cover photo courtesy of Lance Skundrich/Riot Games