The overhaul comes just weeks after the squad failed to qualify for the main event of VCT Philippines Stage 1 Challengers.
PHILIPPINES — Trixtan "Tr1X" Viray, in-game leader Mikko "Hemsyxx" Gumapac, and Dustin "skadooskurt" Dollente have been released from Rex Regum Qeon (RRQ), it was announced via Facebook. Other than that, a separate announcement also revealed that analyst Paco "Vyminal" Santos and Counter-Strike veteran Jose "Rbtx" Carlo Jamir have been appointed as the team's head coach and tactical coach, respectively.
The departure of three players from RRQ means the team will now need to seek at least two new members, as they were initially formed in a six-man configuration. With no events currently lined up, the Philippine branch of Rex Regum Qeon will have plenty of time to test and finalize the replacements.
Last month, RRQ suffered heartbreak as they were unable to advance to the main event of the VCT Philippines Stage 1 Challengers after losing to Bren Esports and GrindSky Esports, which might have triggered changes in the lineup just less than two months after the team's introduction in early January.
Aside from the departure of the three players, RRQ introduced Paco "Vyminal" Santos and Jose "Rbtx" Carlo Jamir as its new head coach and tactical coach, respectively. The former is well recognized for his role as a commentator and analyst in the sub-regional VCT Philippines stream. Before joining RRQ, Vyminal formerly served as a coach for GrindSky Esports — a post he departed from a week before the commencement of the VCT Philippines Stage 1 Challengers Open Qualifier.
"It is both an honor and pleasure to be a part of this prestigious organization. Nothing burns brighter than my desire to compete in professional esports, and this is proof that opportunities come your way when you work hard enough.
This next chapter of my VALORANT career is the culmination of my experiences and expertise these past few years, and I will do whatever it takes to get to where I want to be." Vyminal said on his personal Facebook page.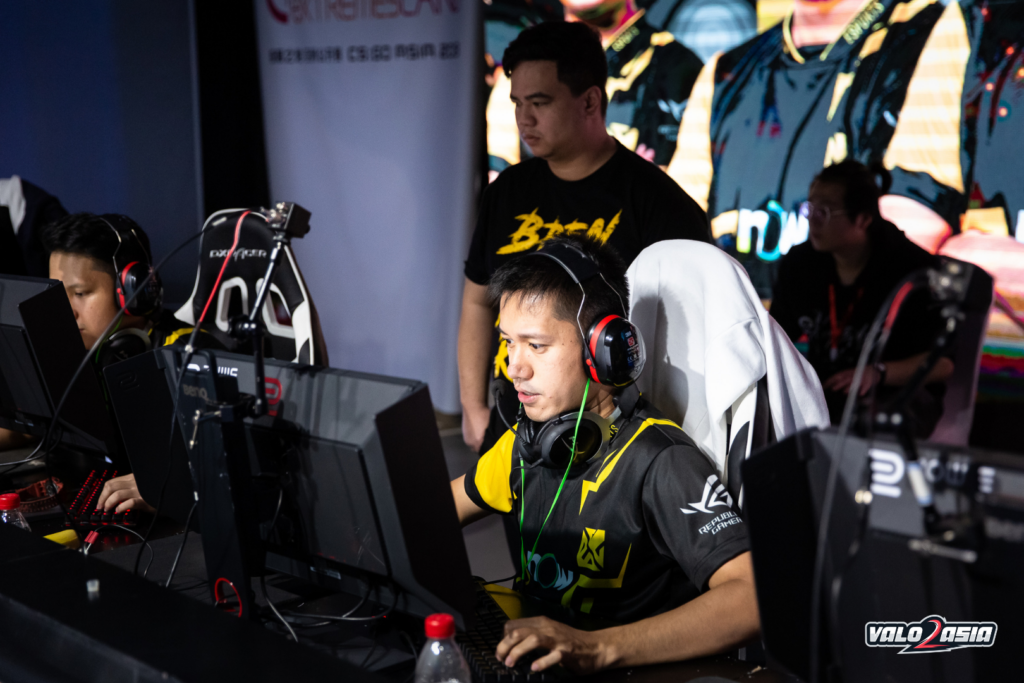 ALSO READ: VCT Game Changers APAC Open 1 Playoffs set to start; team list finalized
Jose "Rbtx" Carlo Jamir, a Filipino Counter-Strike veteran, rounds up the coaching staff. He was a member of the original TNC Pro Team and Expendables rosters with a history dating back to 2013. After retiring as a player, he went on to coach the final roster iteration of Bren Esports CS:GO, with the team's highest accomplishments being a win at GeForce Cup Pacific 2020 and a 3rd-4th placement at eXTREMESLAND CS:GO Asia 2019. The team disbanded in March 2021, with the core lineup continuing to play together in South Built Esports VALORANT.
With these changes, RRQ currently have:
🇵🇭 Kelly "kellyS" Sedillo
🇵🇭 Francis "Rabbet" Buñag
🇵🇭 Vince "Flash" Medado
🇵🇭 Paco "Vyminal" Santos (Head coach)
🇵🇭 Jose "Rbtx" Carlo Jamir (Coach)
---
For more insights on the Asian VALORANT scene and upcoming content like this, be sure to like and follow VALO2ASIA on Facebook, Twitter & Instagram.
---
Cover photo courtesy of Rex Regum Qeon RRQ