Japanese FPS legend Junya "Noppo" Taniguchi will be standing behind SCARZ for the upcoming season.
JAPAN – Junya "noppo" Taniguchi and Kim "Bullco" Jeong-uk have been unveiled as the new coaches of SCARZ alongside Daulet "Fadezis" Abilov. The move marks the duo's return to activity after a four-month break from competition following the release of Jadeite VALORANT.
With the acquisition, SCARZ will benefit from a powerhouse coaching trio, uniting three of Japan's top coaches who reached the Challengers Japan finals this year.
noppo will have the highest profile role as the new head coach. Hailed as one of the most decorated FPS players from Japan, noppo kickstarted his career in 2005 playing Counter-Strike for Aggressive Gene before landing a spot in 4dimensioN the following year to replace Kohei "XrayN" Shimaki, who currently holds the position of head coach with DetonatioN FocusMe.
ALSO READ: LAMMYSNAX allowed to explore options outside of FULL SENSE after two months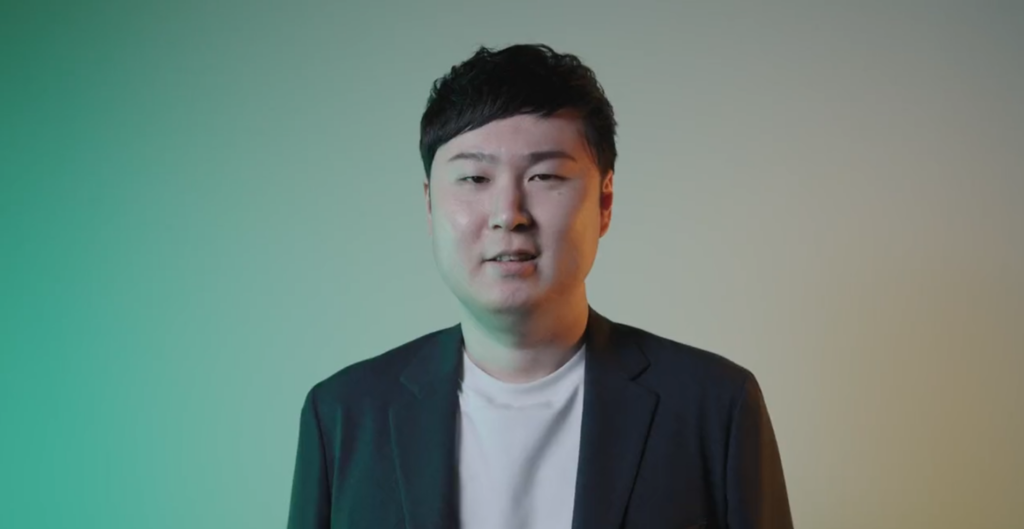 The now-35-year-old represented Japan in a plethora of competitions in the early days of his career such as the CPL, WCG, ESWC, and others. One of noppo's standout moments was his victory at the 2012 Asia e-Sports Cup with myRevenge, where they triumphed over Singapore's Asking Questions in the grand final match.
While his playing days are many years behind him, noppo continues to contribute to the scene behind the scenes having founded UTAGE, a domestic esports league he started to help develop the local Counter-Strike scene and has since expanded to VALORANT.
Furthermore, VAXEE gaming peripherals ZYGEN NP-01 and NP-01S were co-developed by noppo and have been used as main drivers by winning-caliber players such as Zheng "ZmjjKK" Yongkang, Nicholas "nitr0" Cannella, and Koji "Laz" Ushida, among others.
In more recent times, noppo had been in charge of the Jadeite VALORANT roster with coach Bullco who went on to find success in VCL Japan Split 2 but came in second after losing the grand finals to SCARZ – interestingly against the very team noppo and Bullco have now signed with.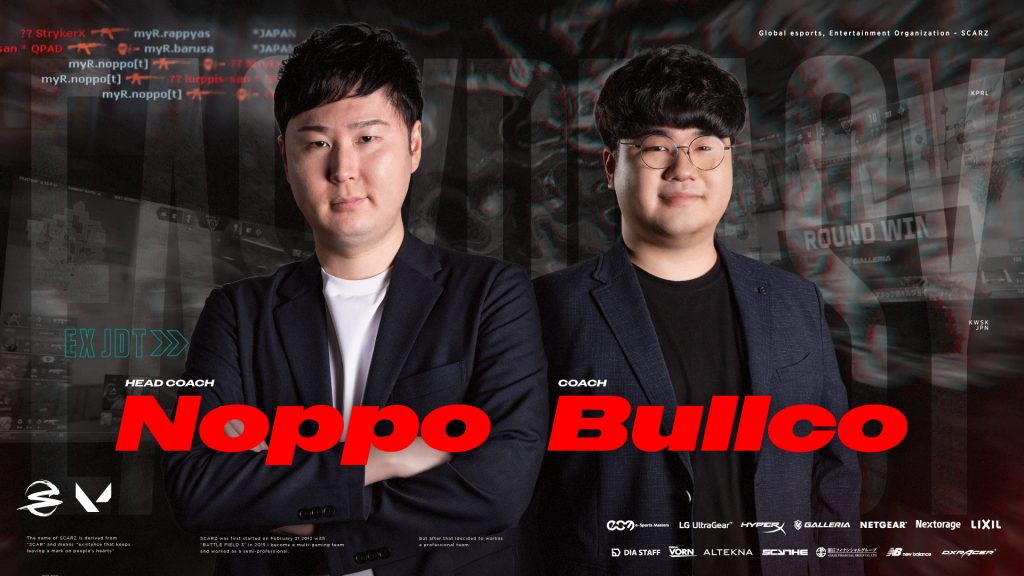 Bullco stated, "This time, I am joining the SCARZ VALORANT division, and my name is Bullco. In VCL Japan Split 2, we [Jadeite] unfortunately lost to SCARZ, which was a disappointing result. However, in 2024, I will work hard with the goal of participating in the Pacific League as a coach for SCARZ!"
"I will work together with coach Fadezis to create good synergy and lead the team to victory. I believe that the Red Bull Home Ground will be a great experience as we compete against the world's top teams. I kindly ask for your continued support."
SCARZ currently have just three players on their books, with two designated to a bench position. There is a significant chance the team might opt for an international composition again, considering the three coaches are fluent in English and given their past successes.
SCARZ are now:
🇵🇭 John "Yoshiii" Kawakami
🇯🇵 Daichi "善悪菌" Igarashi (Inactive)
🇯🇵 "Allen" (Inactive)
🇯🇵 Junya "noppo" Taniguchi (Head coach)
🇰🇷 Kim "Bullco" Jeong-uk (Coach)
🇷🇺 Daulet "Fadezis" Abilov (Coach)
---
For more insights on the Asian VALORANT scene and upcoming content like this, be sure to like and follow VALO2ASIA on Facebook, Twitter & Instagram.
---
Cover photo courtesy of SCARZ