Bren Esports' Joshua "JoshS" Santos and Action PH's Matthew "modeskiii" Bautista have finalized SCARZ's lineup, the organization announced on Twitter.
JAPAN – SCARZ announced on Friday the addition of Joshua "JoshS" Santos, who was last seen playing for Bren Esports, and Matthew "modeskiii" Bautista, formerly a member of Action PH.
Both of the organization's new signings most recently played in the VCT Philippines Stage 1 circuit and qualified for the main event, where modeskiii helped Action PH to 3rd place, while JoshS helped Bren Esports to finish in the top eight, averaging a 202.9 ACS over the course of the competition.
Other than that, "Anthem" is set to officially wear the SCARZ jersey moving forward after playing for the squad on loan from FAV Gaming since February.
ALSO READ: Orangutan unveil roster featuring Persia, Vibhor, and more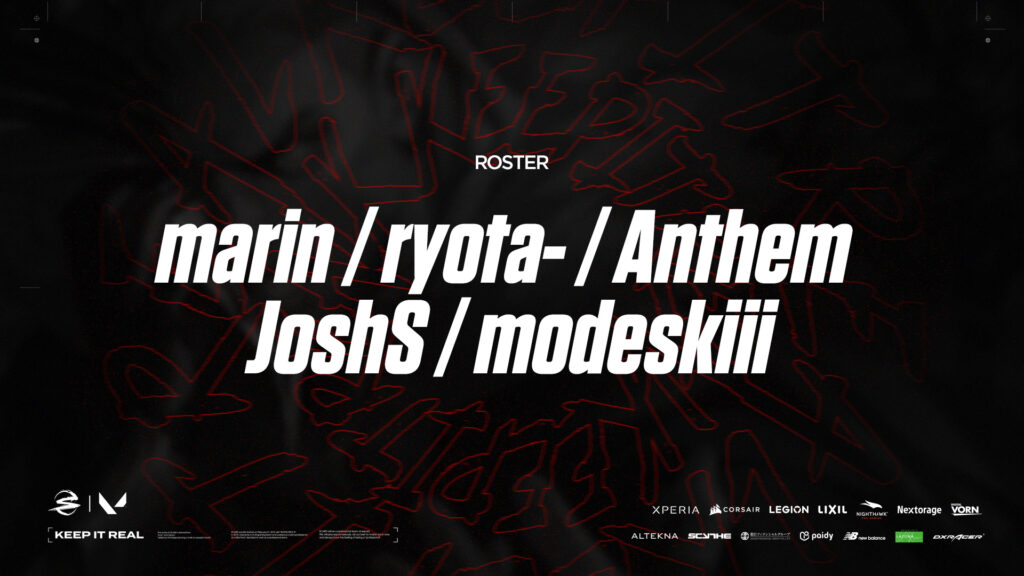 The team is now down to just three players that represented them during the last VCT cycle with the departure of the South Korean duo in Shin "Shuzz" Ji-seok and Go "C1nder" Jae-hyuk, as well as Shoya "Show" Mizobe after failing to qualify for the main event of VCT Japan Stage 1 Challengers in both weeks.
The move will mark the first batch of upper-echelon Filipino players to compete on the Japanese circuit. "Looking forward to competing in VCT Japan! We will do our best to qualify for the worlds." JoshS said.
SCARZ are all set for the start of the VCT Japan Stage 2 Challengers Open Qualifier, where they are scheduled to face Focus e-Sports on May 10.
SCARZ now boasts the following roster:
🇯🇵 Akira "marin" Kato
🇯🇵 Ryota "ryota-" Okayama
🇯🇵 "Anthem"
🇵🇭 Joshua "JoshS" Santos
🇵🇭 Matthew "modeskiii" Bautista
🇯🇵 Takahiro "ibot" Watanabe (Coach)
---
For more insights on the Asian VALORANT scene and upcoming content like this, be sure to like and follow VALO2ASIA on Facebook, Twitter & Instagram.
---