The Singaporean player is no newcomer to the scene. After a brief stint in many CS:GO teams, ZesBeeW looks to propel his career forward with VALORANT.
Sha "ZesBeeW" Mohtar was once a professional Counter-Strike: Global Offensive player, particularly in the Singapore/Malaysia and Indonesia regions. After transitioning to VALORANT in July 2020, he found early success – conquering the same regions he was familiar with in Counter-Strike. Nonetheless, this year has been particularly unkind to him. With back-to-back runner-up finishes cursing Team SMG in the past four VALORANT Champions Tour (VCT) challengers series, his team has certainly set the target to end that streak in the upcoming VCT Stage 3 and, at the very least, win the MY/SG trophy.
Speaking to VALO2ASIA, the 21-year-old shared his story of playing professionally in his early days, his thoughts on the addition of Fayde as a coach, as well as some words of encouragement for other young players out there who are still seeking a team to compete with.
---
VALO2ASIA: Hi Sha! First and foremost, we would want you to introduce yourself to those who are still unfamiliar with you.
ZesBeeW: I am Sha, 22 years old this year! I used to play CSGO professionally for notable teams like JYP, Team Capcorn, and XcN Gaming. I have transited into VALORANT as I felt there were more opportunities to showcase my talent and put me and Singapore on the world stage.
VALO2ASIA: How did you get into playing games in the first place? Tell us more about your childhood.
ZesBeeW: I was into sports when I was younger, specifically football. One day, my older brothers took my 8-year-old self to an internet cafe and introduced PC games to me. My first game was Warcraft III. However, I started to play competitive games when I was 9. Sudden Attack was my first competitive game. Fast forward, now I had been competing under several FPS games to this date.
VALO2ASIA: What was your first proper professional team in CS:GO? And how did you join?
ZesBeeW: My first professional team was JYP Gaming. I was given the opportunity to stand-in for them in one match and managed to impress the team enough to be signed on a permanent basis.
VALO2ASIA: How much did your parents support you throughout your early years? I believe you began playing full-time quite early in your career.
ZesBeeW: Let's be honest; all Asian parents do not believe that we can earn a living from just playing games. All they think about is basically good grades and sustainable jobs. However, the moment they knew I could earn a living, even though it was just a little at first, they were so happy, and they supported me 100%.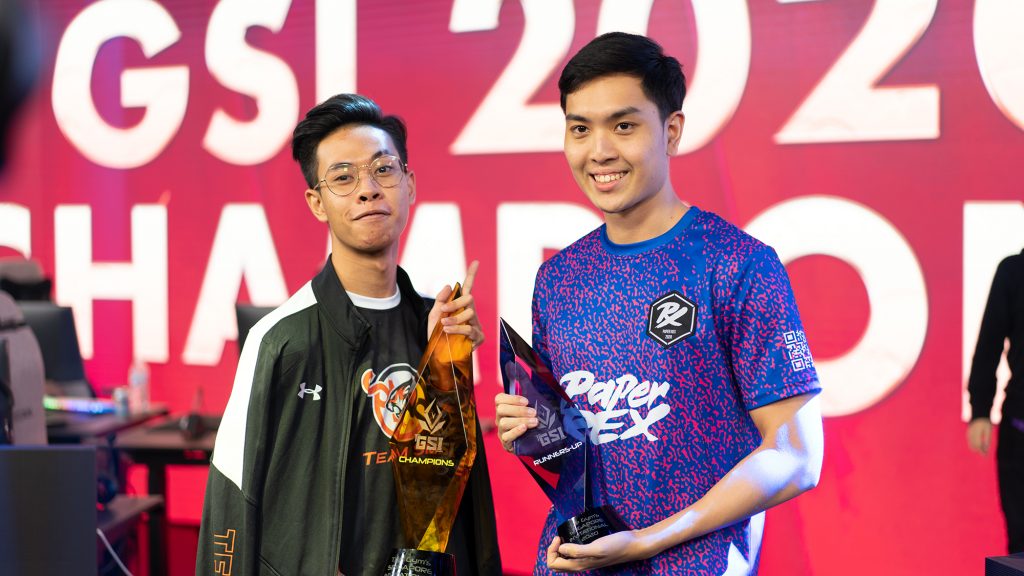 VALO2ASIA: One of the milestones of your career has been playing for international teams such as Team Capcorn and XcN Gaming. What was that experience like? And what, in your opinion, does it take for a player to get recognition to play for an international team?
ZesBeeW: I felt it was an unreal opportunity as it was my first time having a chance to play with the team in a gaming house. The experience there is great as I enjoyed my time in the team as the environment and culture were different from what I was used to having back in Singapore. I feel that you could gain recognition by being hard-working and dedicated to the game. A good way to start off is to have multiple social platforms to publish content and market yourself so organizations can contact you easily.
VALO2ASIA: You and GMCC were signed to Team SMG three months after the beta release of VALORANT. You're once again playing with Alex "falfalfal" Cheang. You two seem to be so close that you were on three separate teams with him. How close are you two? And how did you two first meet?
ZesBeeW: Fal and I first met in a LAN competition, but as rivals. We even played against each other in the finals. We only started playing together when we both joined RSG (Resurgence), and since then, we have built a strong bond and with the same understanding of how I approach the game as an IGL.
VALO2ASIA: When it comes to Team SMG, you have Fayde as a coach, helping you to guide the squad, and frankly not every team in SEA has this sixth man available for them. What effect does this have on you as a captain?
ZesBeeW: It was the first time I had worked with a coach. At first, I was opposed to the idea of having a coach, fearing that it would impact the team's gameplay, affecting how the lead and the in-game call would work. I feared that it might result in having significantly different views on our approach to the game and resulting in conflict at the end. Basically, I risked it and overcame my doubts, and adapted to the situation. We discovered the perfect coach (Fayde) with the right mindset, goal, as well as approach to the game.
ALSO READ: BREN DubsteP – "My goal is to show the world what SEA can really do"
VALO2ASIA: Despite you got to play on LAN during TheGym Singapore Invitational in October last year, how bad do you miss playing on LAN regularly?
ZesBeeW: I feel like playing on LAN is where you can see the fullest potential of a player. Talking about LAN, especially the environment and the vibe, I miss LAN so much that I cannot wait to play on LAN again!
VALO2ASIA: What's next for SMG? What's the target for the rest of this year?
ZesBeeW: We hope to do well the upcoming VCT Challengers 3 and work hard to represent Singapore and SEA at Masters in Berlin.
VALO2ASIA: There are still a few professional players from your previous game (CS:GO) who have not made the transition to VALORANT. Do you have anything you would want to say to them? Perhaps some words of encouragement to join the hype train in VALORANT or to show your support for them there?
ZesBeeW: The harsh reality is that there are more opportunities in VALORANT than there are in CS:GO, but I feel that they should just follow their heart and do what makes them happy and do their best in whatever they are doing!
---
For more insights on the Asian VALORANT scene and upcoming content like this, be sure to subscribe to our newsletter. Don't forget to follow VALO2ASIA on Facebook, Twitter & Instagram.
---