Manoj Kasyap is optimistic that Velocity Gaming will deliver results next year.
When Manoj Kasyap decided to establish Velocity Gaming (formerly Team Mahi) in 2019, it wasn't a business decision that most people would consider, as esports is still a relatively new industry in the country. However, the Harvard graduate has been fascinated by video games since he was ten. "I was a Counter-Strike player myself at the professional level for three years back from 2006 to 2008," he says. "Back then, I decided that in the future, If I would get an opportunity, I would have a team of my own."
That said, the actual start of VLT's journey took place in 2020 with the acquisition of Team Vertigo, an org-less team that had previously shown promise by winning the AMD Valorant Cup and Global Esports SEA Launch Tournament in the early days of the game. And it was a dream come true for Kasyap, as his passion project quickly rose to prominence as one of South Asia's most renowned organizations competing in VALORANT. In its first year competing under the VLT banner, the team headlined by veteran Tejas "rite2ace" Sawant went on to secure nine out of ten domestic titles and prove that the first year of VALORANT belongs to them.
If I detailed the entire period in writing, this article would easily reach 10,000 words, but by looking at the résumé, you can appreciate how consistent they were from 2020 to 2021. Now, they have cemented their place as one of South Asia's best teams, as seen in the first two years of VALORANT with their perennial nemesis, Global Esports. 
2022 would mark yet another year where the Indian powerhouse carries the weight of a nation. However, two months following its VCC 2022 win in February, Riot Games' announcement of new groundbreaking plans for what VALORANT Esports would look like the following year became another priority for Velocity Gaming to achieve. The new circuit model includes long-term partnerships with a selected number of teams with no entrance fees in order to maintain the long-term stability of the ecosystem. Franchising is not a new concept and has been used by a variety of titles, including Call of Duty League, Overwatch League, and Riot Games' franchised League of Legends Ecosystem. 
Simply put, it was every organization's goal to get chosen, including Velocity Gaming. Aside from providing stability for teams and players, the international league provides far more opportunities for a region like South Asia to grow and get international exposure. Given its previous successes and efforts in the scene to nurture emerging talents, it didn't take long for Velocity Gaming to get an invite to the application process, where they had to present Riot Games with the necessary details, such as financial, marketing, and the organization's future objectives.
A setback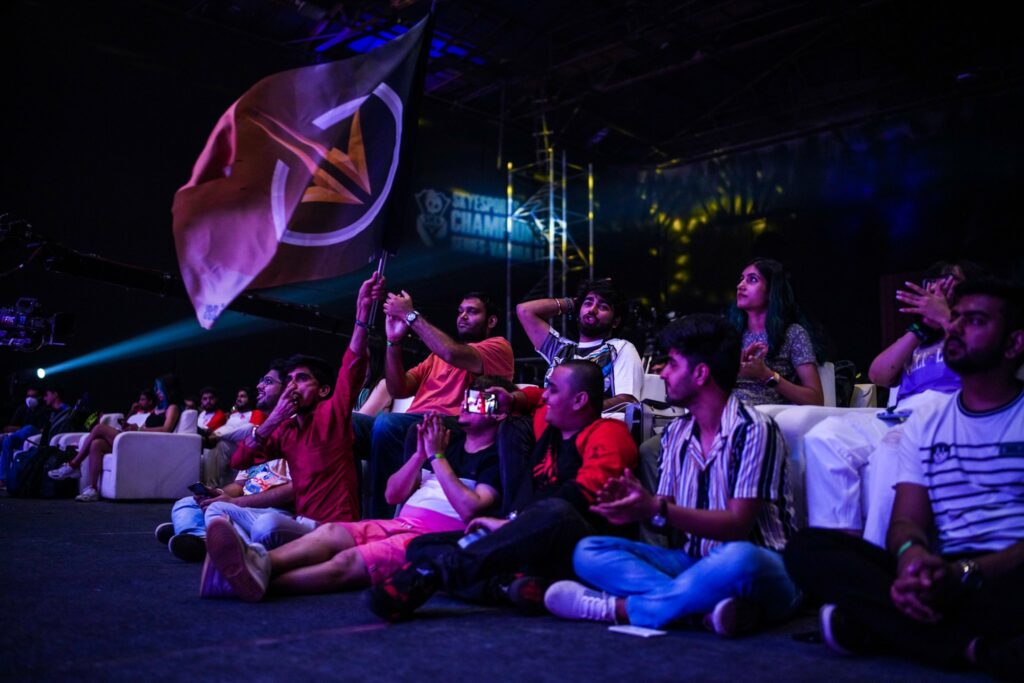 Despite the fact that everything pointed to them being one of the favorites from South Asia, things weren't always on the upside for VLT. In mid-June, after weeks of preparation and uncertainty, Kasyap was faced with the reality that his organization would not be a part of VALORANT's international league next year. "We had a video call with our regional representative explaining everything that was taken into consideration where we had excelled and where we had failed to meet Riot's expectations, and it was genuinely justified," he explains.
"At that moment, it was kind of disappointing, but over a period of time, with the new developments happening in the 2023 season, we are happy that it's not the end of the road for the rest of the teams. We still have a chance to fight our way to the top; it's not a direct road, but there is a road." he continues. 
It was an uncertain period for teams who were denied partnership status early on, as people wondered what would happen to the league outside of the international one until Riot Games released more details about the game's regional Challengers circuit and pathway into the international leagues in Challengers Ascension. With Riot's decision, Velocity Gaming has to claw its way from the open circuit for a chance to be promoted to the game's premier circuit next year.
"I totally believe in Riot Games and their vision for VALORANT. With international and domestic leagues, they are on the right track toward success. The road map for players is very clear; every player now knows where he stands and what he needs to do to go up the ranks." 
Velocity Gaming to remain committed to VALORANT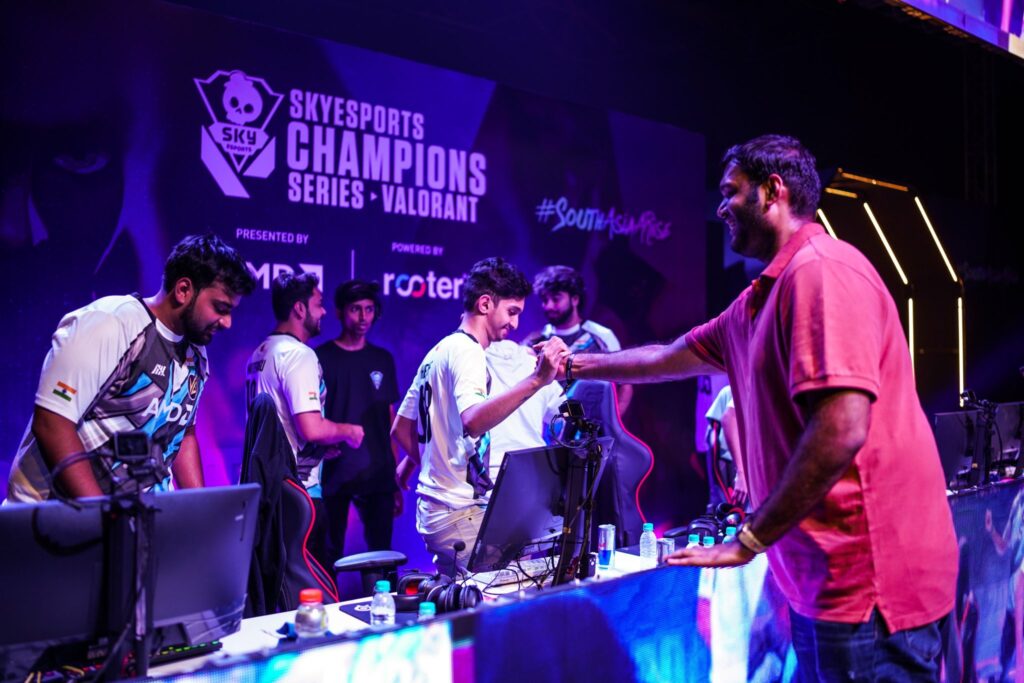 During the same period, dozens of organizations across the globe received the same rejection letter, including New York-based NYFU, Nigma Galaxy, and On Sla2ers. The aforementioned names pulled the plugs on their VALORANT rosters, citing rising costs and rigorous partnership procedures. In contrast, others still believed that Riot Games would fully support the game's tier-two ecosystem, and one of them was Velocity Gaming.
VLT had already made a strong statement on its commitment to the VALORANT scene just days after the partnership rejection. "Do not worry, VLT is not disbanding," Kasyap said in a short yet compelling Tweet concerning the team's future.
"As much as you haters want to rejoice, we are still here for some more time." According to George Geddes of Dot Esports, over 150 organizations worldwide submitted proposals for a chance to enter into a partnership for the VALORANT league next year. Only 30 were accepted at the end of the day. "Velocity gaming is a passion project for me, and I had given myself five years to grow and make an organization where young talent, not just the players but the support staff as well, can prove themselves," Kasyap says. 
Although the setback, Velocity Gaming still has two more years to prove that South Asian talent has what it takes to be at the champions level. "If things don't go according to plan, then we will probably have to shift our region to find players who can deliver the results I want or just scrap the entire idea and look for other opportunities. As you know, esports is not a small investment; even if we don't get the returns, at least results are needed. But I am confident on my team will do good in the 2023 season. We have set ourselves a realistic goal and we should achieve it."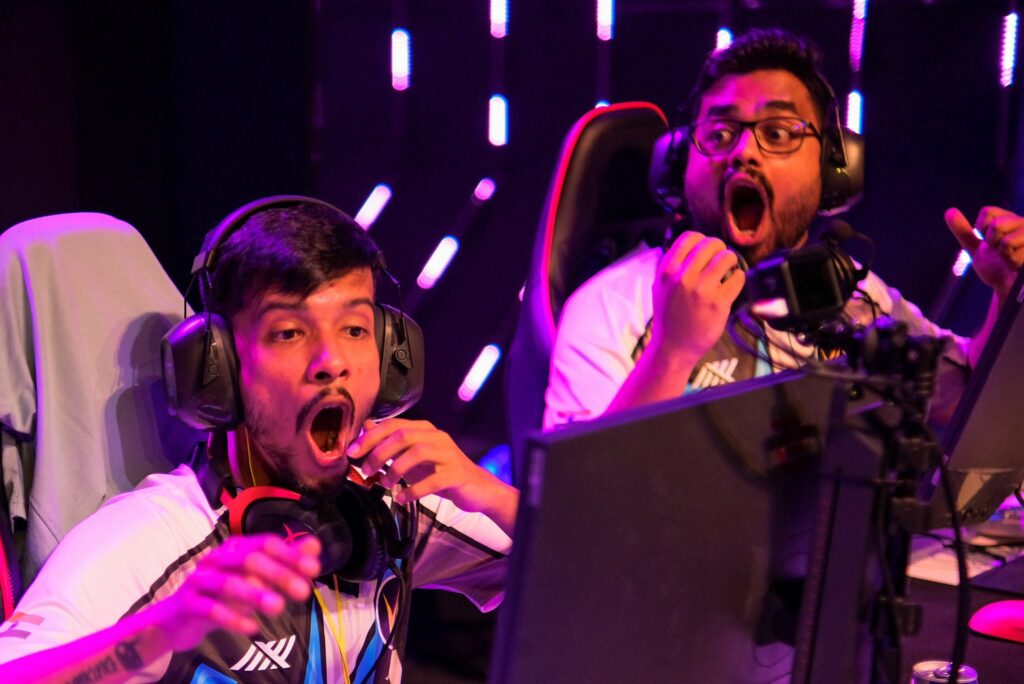 To grow the community and South Asian esports landscape as a whole while at the same time running the business, Velocity Gaming sees it from two aspects. First, from the professional side, the objective is for the professional team to win and increase the brand value of Velocity Gaming, subsequently allowing the content team to monetize the aspect. "VLT, I would say, is the first organization in India that has fully paid content creators under its belt, which gives them the financial security needed to continue doing what they do." 
Velocity Gaming now manages seven content creators, a number that will increase over time. As of 19 October 2022, the list includes YouTube personalities RakaZone Gaming and TbOne, with over 480 and 208 thousand subscribers, respectively.
The organization was the first to launch a VALOLORANT academy program, developing some up-and-coming talents in the region. The opportunities provided by the Velocity Gaming organization, combined with the experience of the players and the coaching staff, provided the optimal growth environment for players to develop toward the international playing field. Akram "rawfiul" Virani, who now plays for Enigma Gaming, was one of the successful alumni. In The Esports Club Challenger Series 8, rawfiul was named the tournament's MVP after averaging 263.1 ACS throughout 406 rounds. 
In October last year, Velocity Gaming acquired South Asia-based Asteria to become one of the very first organizations in the region to have an all-female VALORANT roster, embracing gaming at all levels, particularly for underrepresented groups in esports, such as women. It reached its peak in the 2021 VCT Game Changers SEA Elite, the most important campaign on the female circuit's year-round calendar. "So all in all, we are focused completely now on the PC gaming part in India and are trying to develop different wings where everyone can mutually grow."
Indian esports, and VALORANT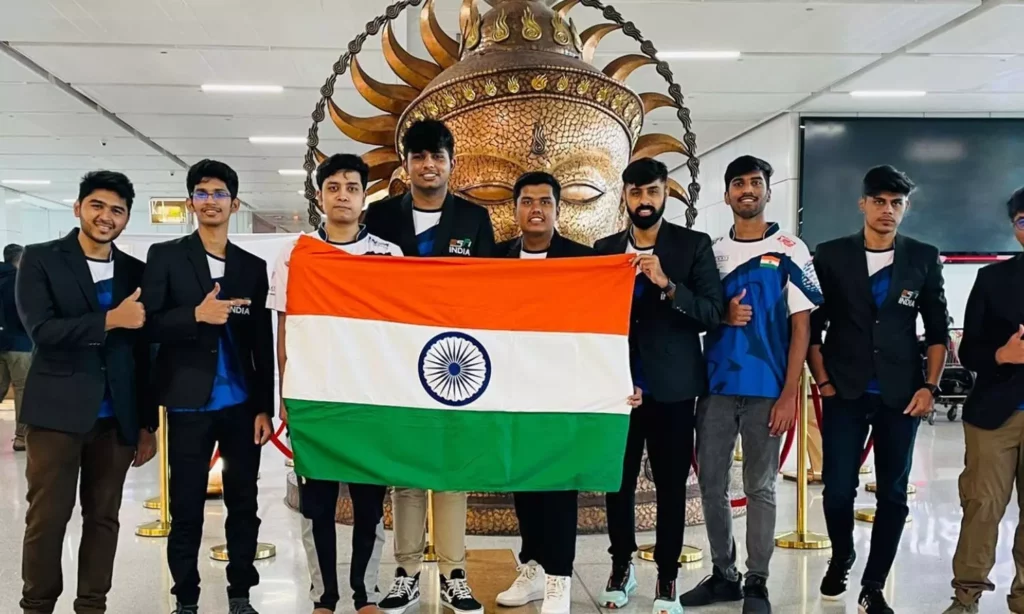 The market size of the esports industry in India is anticipated to reach Rs11 billion by FY2025, with 1.5 million players, 85 million viewers, more than 20 broadcasters, and several brands, organizers, and publishers. The expected economic value to be generated out of the segment is estimated at Rs100 billion between now and FY2025. Over the next four years, the market is projected to increase at a CAGR (Compound Annual Growth Rate) of 46 percent, with streaming platforms generating the biggest revenue share.
According to the same report by Ernst & Young (EY) India, tournament sponsorship and syndication revenues are projected to reach Rs 3.5 billion with a CAGR of 45 percent.
Speaking of reach, business intelligence firm Statista states that in the financial year 2021, there were around 17 million esports viewers in India. The figure was almost double that of 2019. India is projected to be one of the fastest-growing areas for esports viewership, with an estimated 85 million viewers of esports events across 20 various platforms by 2025.
With all numbers available pointing to a staggering rate of growth, South Asia deserves a reputation as one of VALORANT's most important markets. Tournament organizers The Esports Club and Skyesports are some of the primary drivers of VALORANT Esports in India, together with Velocity Gaming's and Global Esports' massive fanbases and rival storylines, resulting in a flourishing ecosystem that is increasingly attractive to teams and sponsors.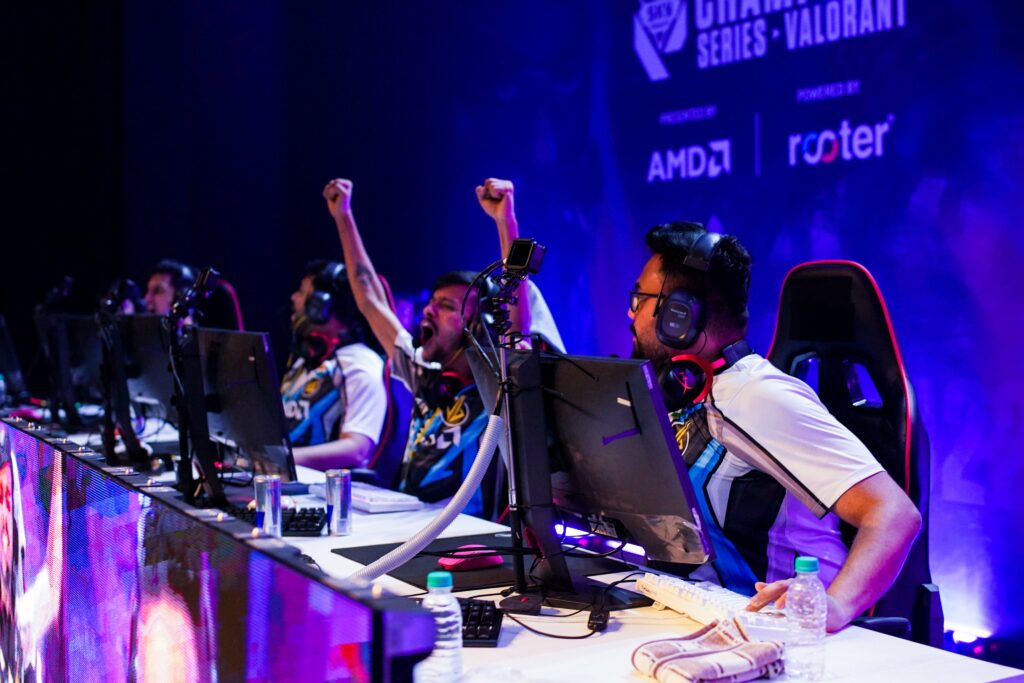 During the first portion of the circuit this year, for example, VALORANT Conquerors Championship (VCC) 2022 secured a peak viewership of 40 thousand during the Upper Bracket Final and the Grand Final between Velocity Gaming and Global Esports, according to Esports Charts. It became one of APAC's most-watched VCT sub-regional events in Stage 1, but there are a few things the region lack which is mainly exposure to high-level gameplay, says Kasyap. 
Historically, South Asian representatives have not done well from a competitive standpoint, with a 9-12th finish in VCT APAC Stage 1 Challengers by Velocity Gaming being its highest placement since the region was granted a direct pathway to the APAC-level tournament. Yet the SEA and SA cross-regional tournaments have helped the stakeholders in the scene understand more about where the region now stands and what they can do to improve themselves, he acknowledges. "[For VLT], we have added a new coach, and along with his experience, we want to iron out these issues and be fully prepared for the 2023 season.
Addressing his goals with Velocity Gaming next year, Kasyap stated that a realistic objective has to be set and taken a step-by-step approach. "Currently, the team has been preparing hard for the next season. We have a target to be in the top five for the ascension league. It's realistic but not easy. We need to work on multiple aspects of the game to be successful and reach the goal set for us."
A joint commitment to grow the scene
Not many people know the struggle of building an Indian VALORANT team from scratch better than Kasyap and CEO and Founder of Global Esports Rushindra Sinha. The phrase "lonely at the top" applies in most scenarios, including managing an esports organization anywhere in the world. 
Sinha and Kasyap are interesting figures, as the duo manages two of the most successful Indian VALORANT teams since the game's release. They both know how to attract fans, penetrate the market, and most importantly, win. "I and Rushi share a special relationship with each other. Like I was one of the first few people outside GE to know their full roster right from 2021 LCQ, where even though we lost against them, we did scrim again them to help them prepare for LCQ. Same in 2022 when we both had represented the region in APAC Challengers."
For Kasyap, there is no rivalry as such, just mutual respect to see what they could do together to grow the scene. "If we need anything from Riot Games, we first come to a mutual understanding as to what would benefit the scene and then let Riot know what [the region] needs, so yeah, over the last two years, I have learned a lot from him, and I still keep learning from him as well. 
"You need someone to speak about all this an outsider won't understand the problems of esports org. Having Rushi had always been a help; I can call him anytime and explain my issues and he always had a solution for me."
Global is going Global
Kasyap sees Riot Games' decision to pick India-based Global Esports opens up a lot of avenues when looking at the broader picture, right from sponsorships to international exposure and social trust in esports. "This decision more than ever would surely pave way for future esports players and staff." he says. 
"GE for us, more than rivalry, was always there to test our limits of understanding of the game. They were, I would say, a perfect enemy for us, so over the last two years we had played against each other and learnt a lot in this process." Ⓙ
---
For more insights on the Asian VALORANT scene and upcoming content like this, be sure to like and follow VALO2ASIA on Facebook, Twitter & Instagram.
---
Cover photo courtesy of Skyesports