South Built Esports secured their second consecutive title this year with a clean 3-0 victory over Stage 3 SEA Challengers Playoffs champions, Team Secret, in the grand final. 
South Built Esports have been crowned Mineski VxV Invitational Playoffs champions after taking out Team Secret in the best-of-five (BO5) grand final derby (Haven 13-9, Bind 13-10, Ascent 13-6). Deko "Papichulo" Evangelista and company swept their rivals in three maps, making this the third time they beat the current APAC's #2 best team in three different events.
"Given that Team Secret is one of the top VALORANT teams here in SEA, we are thrilled that we get to prove that even if we transitioned to VALORANT a little bit later than them, we have what it takes to take down the best team here. The team is taking the wins as a boost to practice even harder and get a whole lot better for our future tournaments."

– Johnty "JA" Arone said to VALO2ASIA after the win.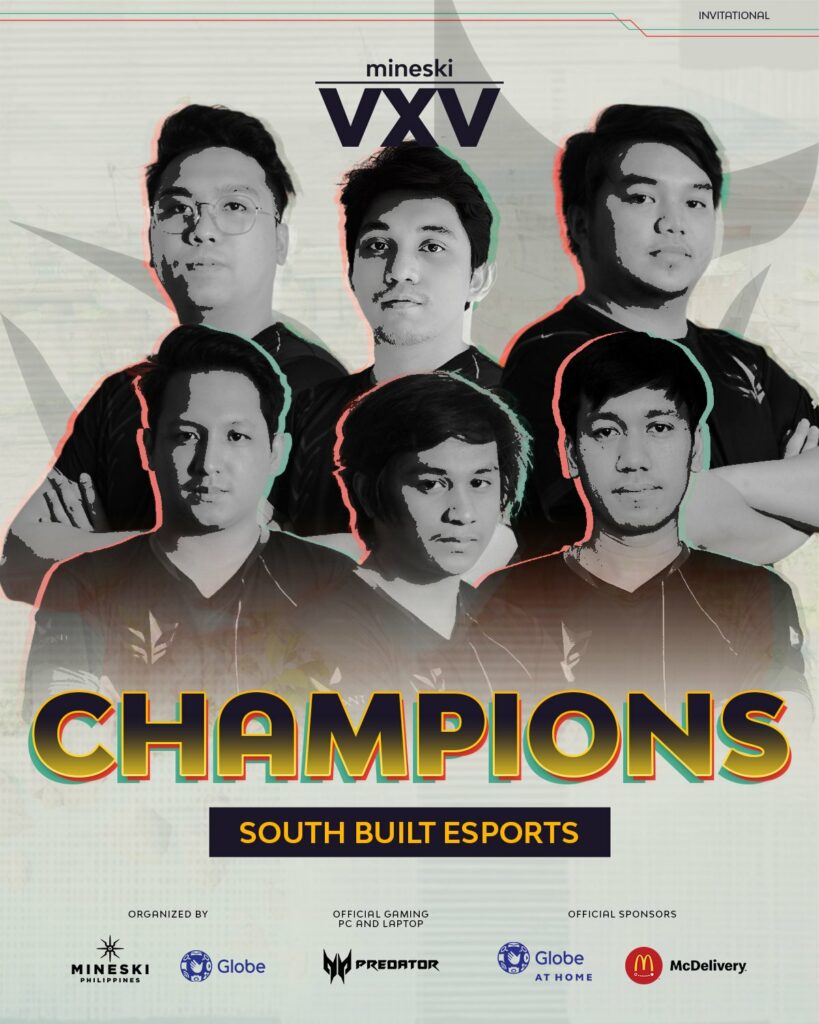 South Built Esports consist of the former Bren Esports CS:GO lineup who transitioned to VALORANT in May of this year, taking its entire six-man squad with them. The move, however, came at a cost after transitioning to VLORANT a year later than the rest. Despite qualifying for each of the three VCT Philippines Stage 3 Challenger, they always finished in last place.
It took them several months to be regarded as a dark horse. Their name was yelled even louder after they surprisingly beat Team Secret in a bloodbath battle in the Predator Esports Circuit Playoffs last month. They went on to defeat Zeal Esports in the grand final to capture their first title ever.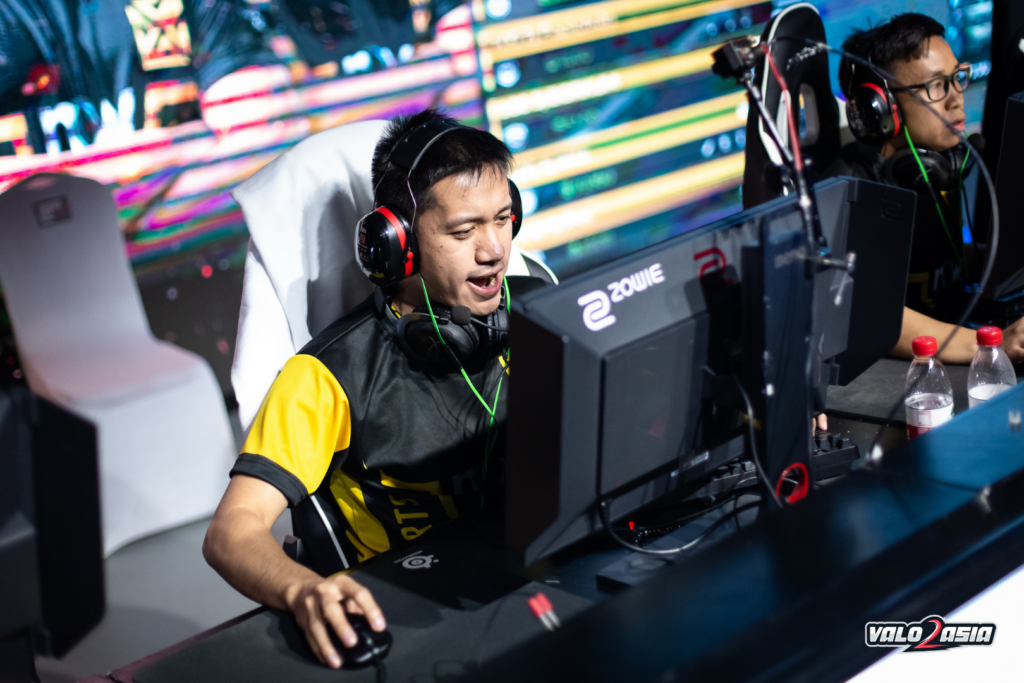 Mineski VxV Invitational Playoffs featured eight of the Philippines' best teams to make a statement heading into the end of 2021.
Among the participants were Team Secret, as well as Nigma Galaxy (formerly Galaxy Racer) and Oasis Gaming, who represented the Philippines in the VCT Stage 3 – SEA Challengers Playoffs, where the former team won the whole event. Bren Esports have also reappeared with a completely new lineup after their mutual departure with the current Team Secret squad in September. Alpha Esports Pro, SV Empire, and South Built Esports round out the roster of teams seeking to cause upsets in the table.
South Built Esports advanced to the grand final after defeating Alpha Esports Pro and the new Nigma Galaxy lineup, which features Cong Anh "crazyguy" Ngo and SMG's Sha "ZesBeeW" Mohtar. While on the other side of the bracket, Team Secret eliminated SV Empire and Zeal Esports en route to set up another clash with Riley "witz" Go's former Counter-Strike team.
The Grand Final – South Built Esports vs. Team Secret – Mineski VxV Invitational Playoffs
Fresh off a 2-0 victory over Nigma Galaxy's new international lineup in the semi-finals, South Built Esports came into the final with guns blazing as they limited Team Secret to nine rounds on their strongest map Haven. Azis "Azys" Nandang's uninterrupted run with Jett was essential in SBE's triumph, achieving the server's highest rating of 346 ACS.
South Built Esports were aiming for a fast 2-0 when the action proceeded to Bind. However, Jayvee "DubsteP" Paguirigan's forces did not let the massive turnaround on the first map dissuade them. They were able to provoke battles that, however, only lasted a few rounds. South Built Esports were able to shred through Secret's defense apart after a few gun rounds went the opponent's way, ending halftime with a 7-5 lead.
ALSO READ: Nigma Galaxy unveil crazyguy; ZesBeeW joins as stand-in
Secret won the second pistol half, guaranteeing that the match would go considerably longer than necessary for them to settle for a series draw. While it was sufficient for them to turn the tables without regard for the round disparity, SBE got back on track after obtaining their rifles on the attacking side. They continued to pick up the tempo and sealed the second map with a 13-10 win after 46 minutes.
Bind was heading in a similar direction to the previous two maps, with South Built Esports getting off to a 7-1 lead. South Built Esports' aggression and firepower were too much for Team Secret to handle and could only watch as the dark horse did not waste any time in putting the map away when sides swapped, winning 13-6 to continue their astonishing rise in the final quarter of 2021.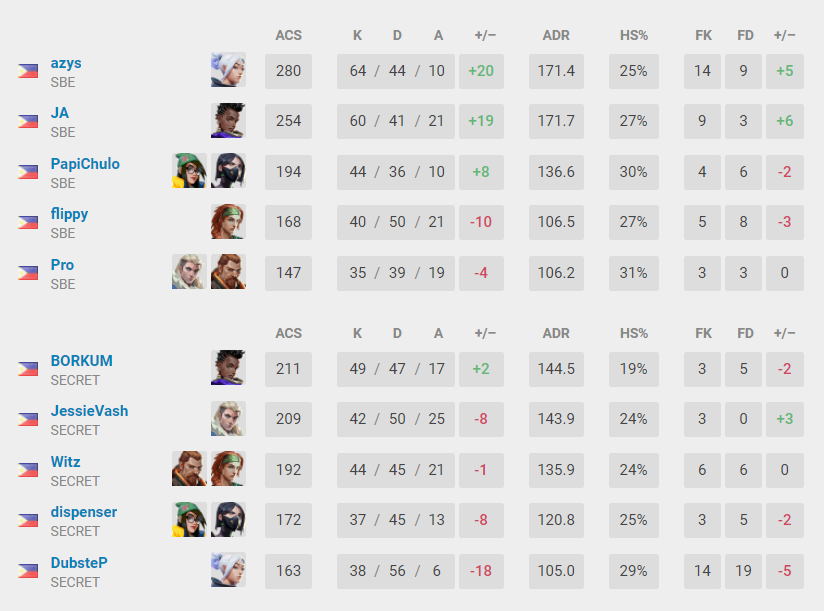 Mineski VxV Invitational Playoffs final standings:
| | | |
| --- | --- | --- |
| Place | Team | Prize |
| 1st | 🇵🇭 South Built Esports | ₱200,000 |
| 2nd | 🇵🇭 Team Secret | ₱50,000 |
| 3rd-4th | 🇵🇭 Nigma Galaxy | – |
| 3rd-4th | 🇵🇭 Zeal Esports | – |
| 5th-8th | 🇵🇭 Alpha Esports Pro | – |
| 5th-8th | 🇵🇭 Bren Esports | – |
| 5th-8th | 🇵🇭 SV Empire | – |
| 5th-8th | 🇵🇭 Oasis Gaming | – |
---
For more insights on the Asian VALORANT scene and upcoming content like this, be sure to like and follow VALO2ASIA on Facebook, Twitter & Instagram.
---