The longtime Philadelphia Fusion member is making the move to VALORANT and joins the T1 lineup.
SOUTH KOREA – Lee "Carpe" Jae-hyeok will continue his career for T1 in VALORANT, the organization has officially announced. The 24-year-old made his last appearance at the Overwatch League 2022 Playoffs, although having a lesser play time this season.
He will get a chance to showcase his worth in São Paulo, Brazil, during the kickoff tournament, which is set to start in mid-February.
ALSO READ: WRONSKI on Global Esports – "We are going to shock everyone"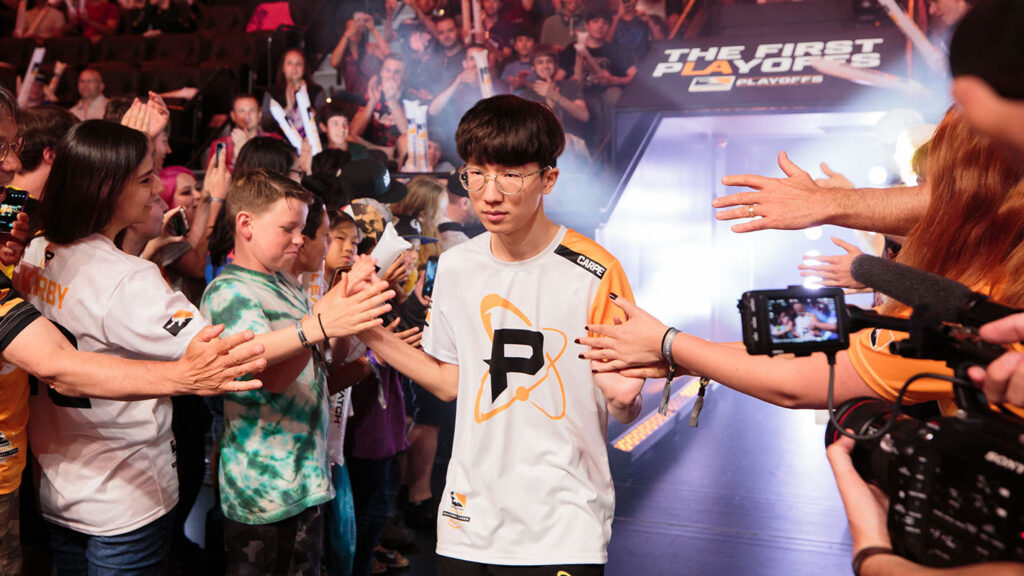 Carpe transitions to T1 after having been part of Philadelphia Fusion for five years, where he rose to fame as one of the best DPS players in the early days of Overwatch. He was the only player to remain on a single Overwatch League team throughout the entire league's five-year existence until his retirement from the game was announced on November 11. Throughout his career, Carpe most notably won the Overwatch World Cup in 2018 with South Korea and was in serious consideration for the Overwatch League MVP title in both 2018 and 2020. 
His services will be retained by the Comcast Spectacor-owned organization, as the entity operates both the Fusion and T1. Before joining the Philly-based team, Carpe also represented organizations such as FaZe Clan, with former Sentinels coach Shane "Rawkus" Flaherty, as well as Selfless Gaming alongside Jay "sinatraa" Won.
Carpe follows a long line of former OWL players who refocused their career on Riot Games' VALORANT, including current teammates Jung-woo "Sayaplayer" Ha and Byeon "Munchkin" Sang-beom, who formerly played for Florida Mayhem and Seoul Dynasty, respectively, as DPS. He will therefore be the final piece of the puzzle for T1 ahead of their debut at the VCT Kickoff Tournament early next year.
T1 have the following lineup:
🇰🇷 Son "xeta" Seon-ho
🇰🇷 Byeon "Munchkin" Sang-beom
🇺🇸 Joseph "ban" Seungmin Oh
🇰🇷 Ha "Sayaplayer" Jung-woo
🇰🇷 Lee "Carpe" Jae-hyeok
🇰🇷 Kim "BeomJun" Beom-jun
🇰🇷 Yoon "Autumn" Eu-teum (Head coach)
🇨🇦 Dakota "Stunner" MacLeod (Assistant coach)
---
For more insights on the Asian VALORANT scene and upcoming content like this, be sure to like and follow VALO2ASIA on Facebook, Twitter & Instagram.
---
Cover photo courtesy of Blizzard Entertainment