"So now I am in Korea, actually representing the Korean team T1. Just like a national rep, the responsibility is real." – Ha "Sayaplayer" Jung-woo. 
UNITED STATES – VALORANT Esports has released the tenth and final episode of the 'Meet the Pacific Teams' series featuring T1. The video provides an introduction to each team member, their thoughts on their fellow players, and their objectives for the VCT LOCK//IN tournament and VCT Pacific league.
In South Korea, T1 holds a similar level of significance as Ninjas in Pyjamas for Swedes, Natus Vincere for Ukrainians, and MIBR for Brazilians. The team members express their admiration for the organization and the pressure that comes with representing T1. "T1 is a very meaningful organization, especially for Koreans, because in esports, they are always the favorites to win. Now everyone knows the legacy of T1's LoL run is very iconic, so we definitely feel that pressure too."
Son "xeta" Seon-ho expresses his admiration for being associated with T1 as a Korean player, stating that "Just to be under the T1 umbrella is something great". Ha "Sayaplayer" Jung-woo shares the same feeling, saying, "It's an honor as a pro gamer."
ALSO READ: ZETA DIVISION GC acquire KOHAL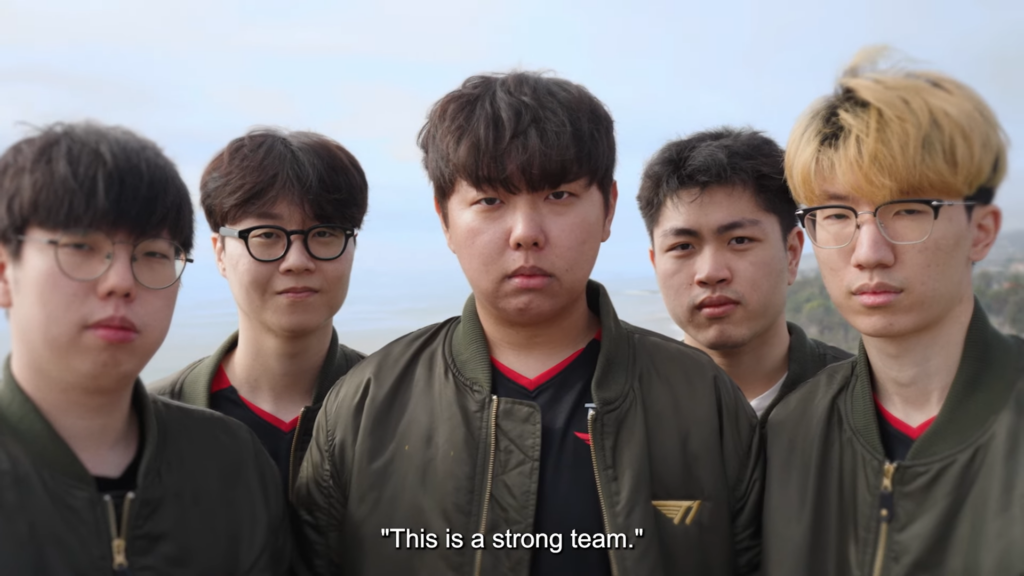 T1's preparation for VCT Pacific was different from the other Pacific teams, as they just finished an intensive bootcamp period in Los Angeles. This was not a surprise, as the organization had previously fielded an NA-based lineup last season. "While we were bootcamping in L.A, all the scrim opponents were experienced already. The training environment was great just because of that." the team says, adding that the city's great weather also contributed to a conducive training environment.
T1 opted for a blend of seasoned and young players to represent their banner in the Pacific. "We have players who transitioned from other games and even those who have never lived in a team environment. There were some hurdles to overcome to build our team." one member says. 23-year-old Joseph "ban" Seungmin Oh, who moved to the United States at the age of nine, reflects on the team's progress and struggles as a newly built team. "We started from the bottom. We do have good players 100% without a doubt, but obviously, as a new team, there are struggles all the time.
"Everyone has that good attitude of literally just working their ass off, and everyone knows what to do to get better. We are reaching that stage right now, and it feels really good as a team," he continues. Another member, xeta, speaks about the team's cheerful atmosphere, saying, "We have all bonded like good friends. Whatever happens, we feel we can achieve anything."
Similar to most of the other Pacific teams, each member of T1 acknowledges DRX as their main rivals. "I believe they are the best team in the Pacific region," xeta says. 
Watch the full video below:
---
For more insights on the Asian VALORANT scene and upcoming content like this, be sure to like and follow VALO2ASIA on Facebook, Twitter & Instagram.
---
Cover photo courtesy of Michal Konkol/Riot Games