T1's new trio has been officially unveiled with the signings of Lee "k1Ng" Seung-won, Ham "iZu" Woo-joo, and Kevin "xccurate" Susanto.
SOUTH KOREA – T1 waved goodbye to Byeon "Munchkin" Sang-beom, Kang "iNTRO" Seung-gyun, and Joseph "ban" Seungmin Oh, with the trio having made their last appearance at VALORANT Champions Los Angeles, where the team finished in 9-12th place.
In their place, T1 signed former Gen.G player Lee "k1Ng" Seung-won, former Jadeite player Ham "iZu" Woo-joo, and Kevin "xccurate" Susanto who is making his official transition from Counter-Strike.
ALSO READ: Talon Esports part ways with foxz, sushiboys, coach Zeus – "Never an easy decision"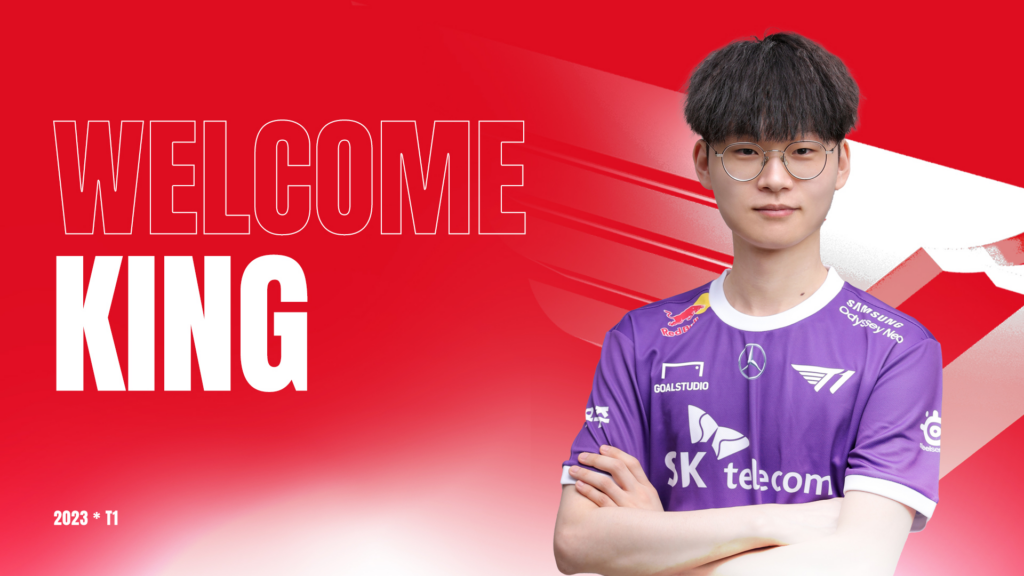 While primarily utilizing Sentinel agents, k1Ng spearheaded Gen.G's efforts in the VCT Pacific League, achieving a team-best 1.05 VLR rating and helping secure a fourth-place finish overall. After Gen.G released the majority of their team members, the 22-year-old quickly rose to prominence as the most in-demand free agent, until T1 stepped in to sign him.
Meanwhile, iZu played a pivotal role in Jadeite's unexpected surge in VCL Japan Split 2, especially given their absence from the first split's main event qualifications. The youngster posted an impressive 1.18 VLR rating across 529 rounds, securing his position as the third top-rated player in the tournament.
Having made a mark as one of Asia's standout Counter-Strike players, xccurate bowed out of the game late last year with an illustrious seven-year tenure, representing a number of upper-echelon teams in the domestic Indonesian scene with Jakarta Juggernauts and Recca Esports and international outfits such as TYLOO, Big Time Regal Gaming, and Team NKT (formerly NG Esports).
Appearing on the radar of many starting with Recca Esports, xccurate made waves by teaming up with the former core members of TEAMnxl>, giving rise to what many labelled as the Indonesian superteam of its era. xccurate spearheaded the team's win at ZEN Esports Network League Season 1 over Matthew "Texta" O'Rourke's Dark Sided and Seon-ho "termi" Pyeon's MVP PK in the finals. The trophy remains one of the most prestigious accomplishments for an all-Indonesian squad in the history of Counter-Strike.
With the Indonesian squad, his stellar 1.23 rating caught TYLOO's eye, bringing him on board in 2018.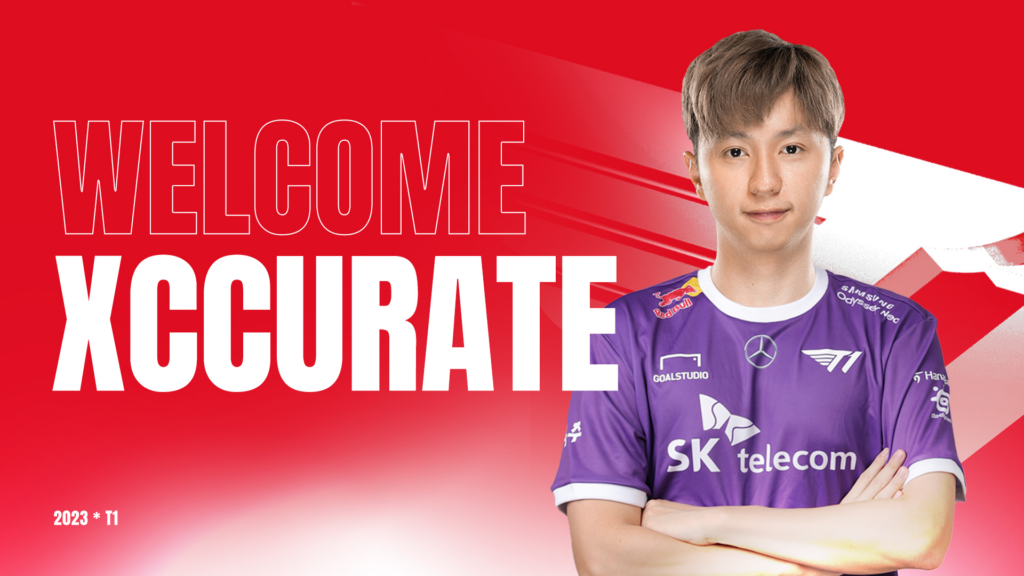 Internationally known for his role with TYLOO alongside Indonesian compatriot Hansel "BnTeT" Ferdinand, xccurate contributed to many of the high points in Chinese and Asian Counter-Strike. This includes participating in the 2018 FACEIT London Major, the 2019 IEM Katowice Major, and various international tournaments before joining another Chinese team, Big Time Regal Gaming, and later the Thailand-based Team NKT.
While xccurate has only now officially joined his first team, his VALORANT forays are not entirely new. During his time with Team NKT and NG Esports, the 25-year-old had brushes with mixed teams such as VVV, with whom he reached the quarter-finals of the 2021 VCT Indonesia Stage 2 Challengers 3. He also frequently alternated between Dewa United Esports and XcN Gaming throughout 2021, two teams known to have a close association.
More to come…
T1 are now:
🇰🇷 Son "xeta" Seon-ho
🇰🇷 Ha "Sayaplayer" Jung-woo
🇰🇷 Lee "Carpe" Jae-hyeok
🇰🇷 Lee "k1Ng" Seung-won
🇰🇷 Ham "iZu" Woo-joo
🇮🇩 Kevin "xccurate" Susanto
🇰🇷 Yoon "Autumn" Eu-teum (Head coach)
🇨🇦 Dakota "Stunner" MacLeod (Assistant coach)
---
For more insights on the Asian VALORANT scene and upcoming content like this, be sure to like and follow VALO2ASIA on Facebook, Twitter & Instagram.
---
Cover photo courtesy of HLTV