Team NKT punched their ticket to the APAC Predator League after defeating MiTH 3-1 in the final of the Thailand Qualifier. 
THAILAND – Team NKT have qualified for the APAC Predator League after coming out victorious from the Thailand Qualifier. Phoomphat "qqGOD" Phojjanart and team defeated Made in Thailand with a score of 3-1 (Bind 5-13, Split 13-9, Lotus 13-11, Haven 13-9) in the qualifier finals, ensuring their participation in the main event set to take place early next year in Manila, Philippines.
Team NKT's victory took many by surprise, as their results prior to the competition left much to be desired particularly amidst the major roster shuffles in Thailand that, on paper, seemed to favor FULL SENSE and Made in Thailand.
In the meantime, NKT bolstered their lineup by signing former FS player Teerapong "Teerapong" Wongsirisuponchai, along with the ex-Thailand Attitude duo "socools0da" and "JAIGRAYRAY". Additionally, they brought former MiTH coach Sattawut "Leaf" Reathong into the fold.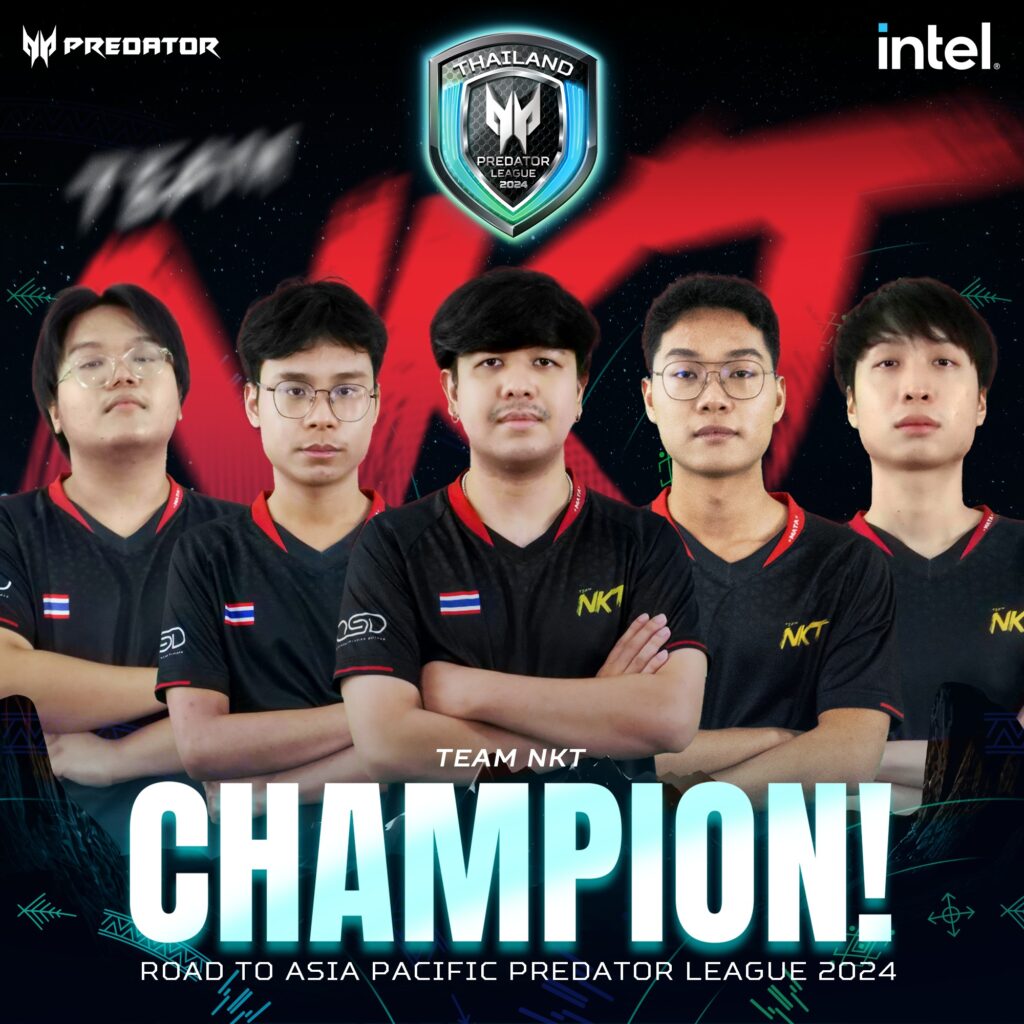 They kicked off their qualifying campaign through the Open Qualifier, clinching six victories to lead their group, and advancing alongside four invited teams as well as three other qualifier squads. Their run was filled with close-contested games, engaging in three-map affairs against both Attack All Around and XERXIA with 2-1 outcomes, before moving on to the grand finals against MiTH.
On the flip side, MiTH had recently undergone restructuring, bringing on board Patiphan "CGRS" Posri, Krit "Kntz" Chaiprasit, Chinnakrit "seph1roth" Phoojaroen, along with coach Piyangoon "MYM" Kitisin. They managed to surpass SDobies in the quarter-finals and avenged their loss to FULL SENSE from the AfreecaTV VALORANT League Thailand Finals to earn a spot in the last match against Team NKT.
The grand finals brought a mix of surprise and anticipation, as the two teams that recently reached the AVL Thailand finals, FULL SENSE and XERXIA, were eliminated in the semi-finals. This time, it was the chance for the two teams that previously finished 3rd-4th in the said event to secure their LAN qualification.
MiTH showcased solid resistance on the initial map of Bind (13-5), yet could not surpass the remarkable performances of NKT JAIGRAYRAY who achieved VLR Ratings of 1.48 and 1.38 on the subsequent maps of Split (13-9) and Lotus (13-11) respectively. This forced a fourth map, where NKT managed to secure a 13-9 triumph on Haven, thereby clinching their tickets to Manila.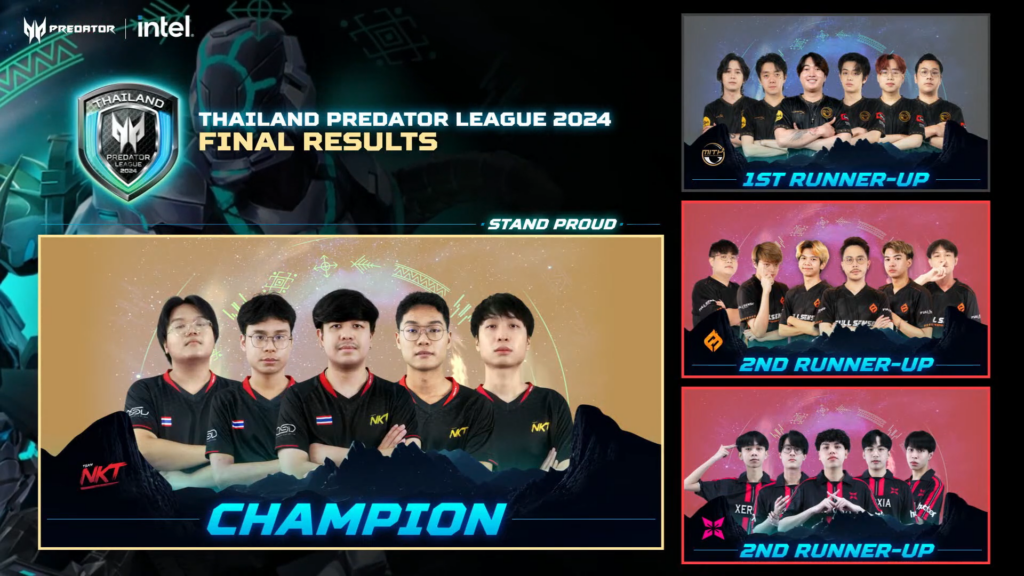 Teerapong "Teerapong" Wongsirisuponchai also delivered a consistent performance throughout the event, ultimately achieving an average VLR rating of 1.11 across ten maps. His standout game came against Attack All Around on Haven's second map, where he spearheaded the team with Raze and concluded the map with a total of 27 kills and 337 ACS.
The APAC Predator League is set to take place on January 13-14, 2024, featuring teams from various sub-regions. Countries including Australia, Japan, Indonesia, and India are among those sending representatives to Manila for the event. As of the time this was reported, Team NKT have been confirmed as the second team to participate in the event, following Todak, who secured their spot by clinching victory in the regional finals held in Kuala Lumpur, representing Malaysia.
---
For more insights on the Asian VALORANT scene and upcoming content like this, be sure to like and follow VALO2ASIA on Facebook, Twitter & Instagram.
---
Cover photo courtesy of Predator League Thailand